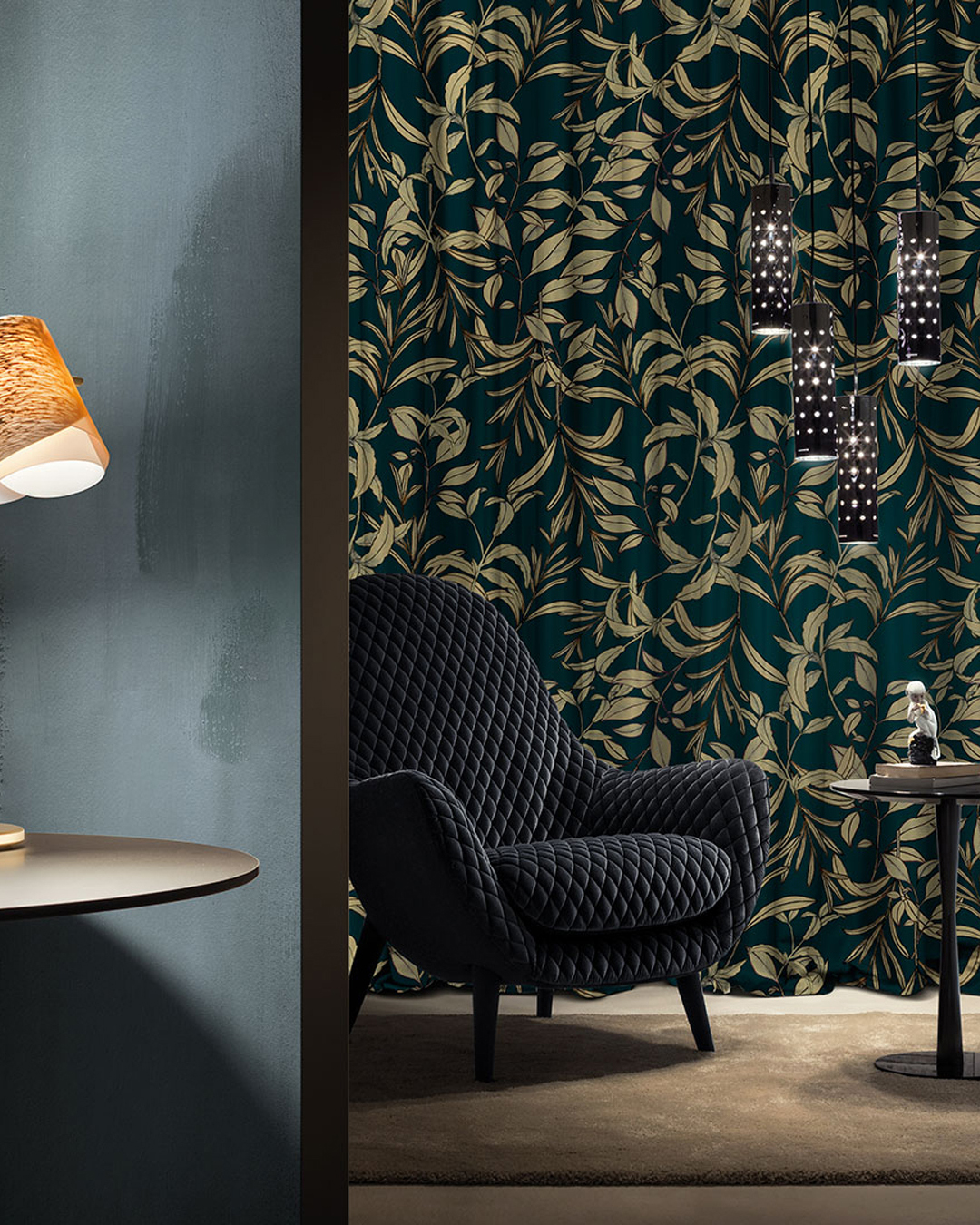 The decoration moves from walls to the windows
telling ever changing stories that are yet to be unveiled.
The twine of the fabric well represents the philosophy of the project: a decorative evolution, which is able to compose infinite possibilities of customisation on horizontal, vertical and multimaterial surfaces.
Georgette and Buio are refined and eclectic fabrics selected by Inkiostro Bianco for the creation of scenographic curtains and window coverings for both private and contract projects.
Combined with Buio, refined Georgette curtain lends an eclectic and unique style to the room.
---
Creative Thinking.
The creative thinking is a continuous stimuli. A natural instinct to look beyond the surface. An impulse to modify the matter and space to create unchartered feelings which let emotions come alive.
Ideal decorative solutions for both private and contract projects.
Trésor by Nerodiseppia
The distinctive style of Nerodiseppia is inspired by art, history and Italian craftsmanship. Their expertise in textile design gives birth to handmade drawings that feature a mix of different techniques thus conferring a unique and original character to each artwork. Trésor collection includes some special treasures of their artistic production borrowing suggestions by nature, graphic and fine arts. All the designs are available in a vibrant color palette even customisable in infinite color options.