Inkiostro Bianco wallpaper confers personality to the home and even more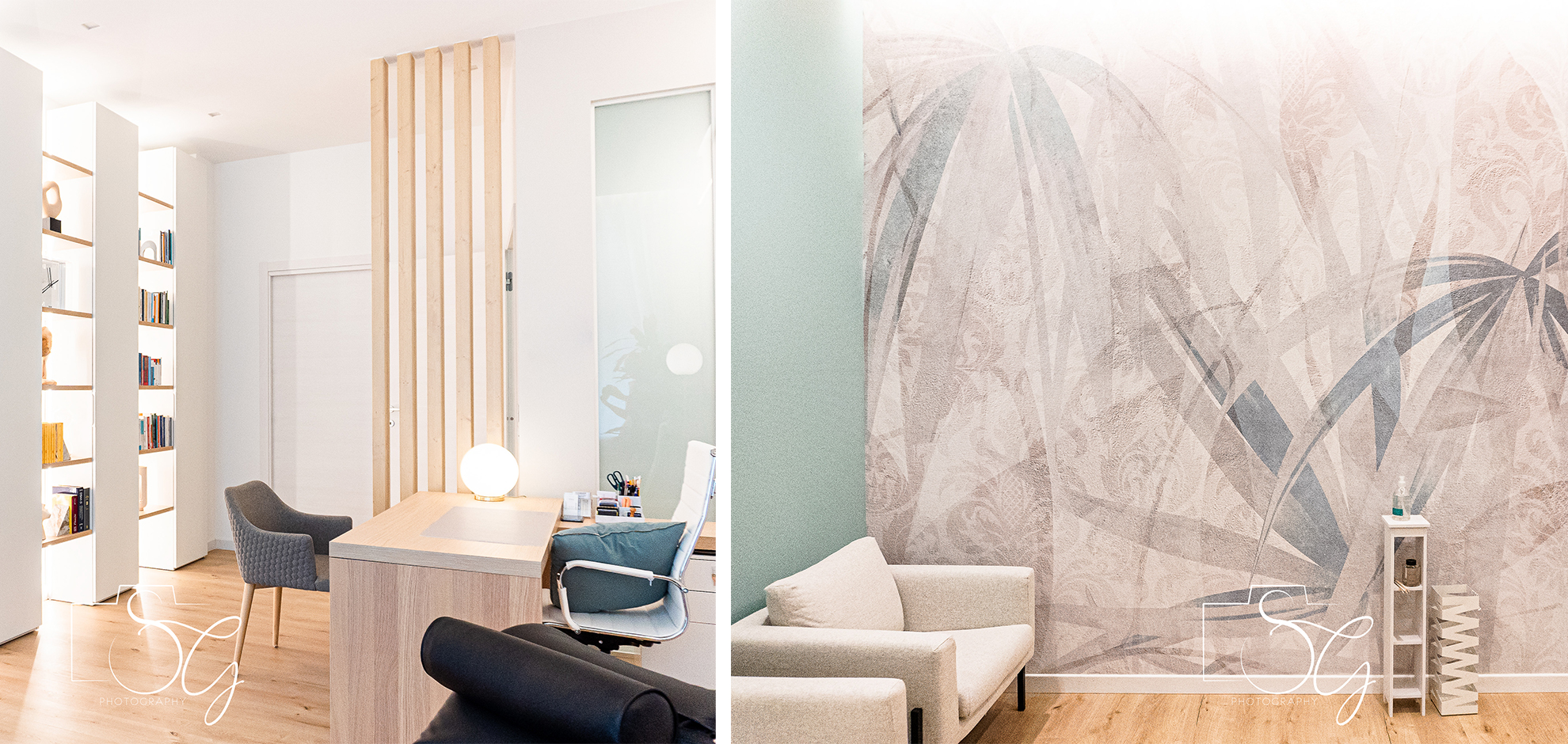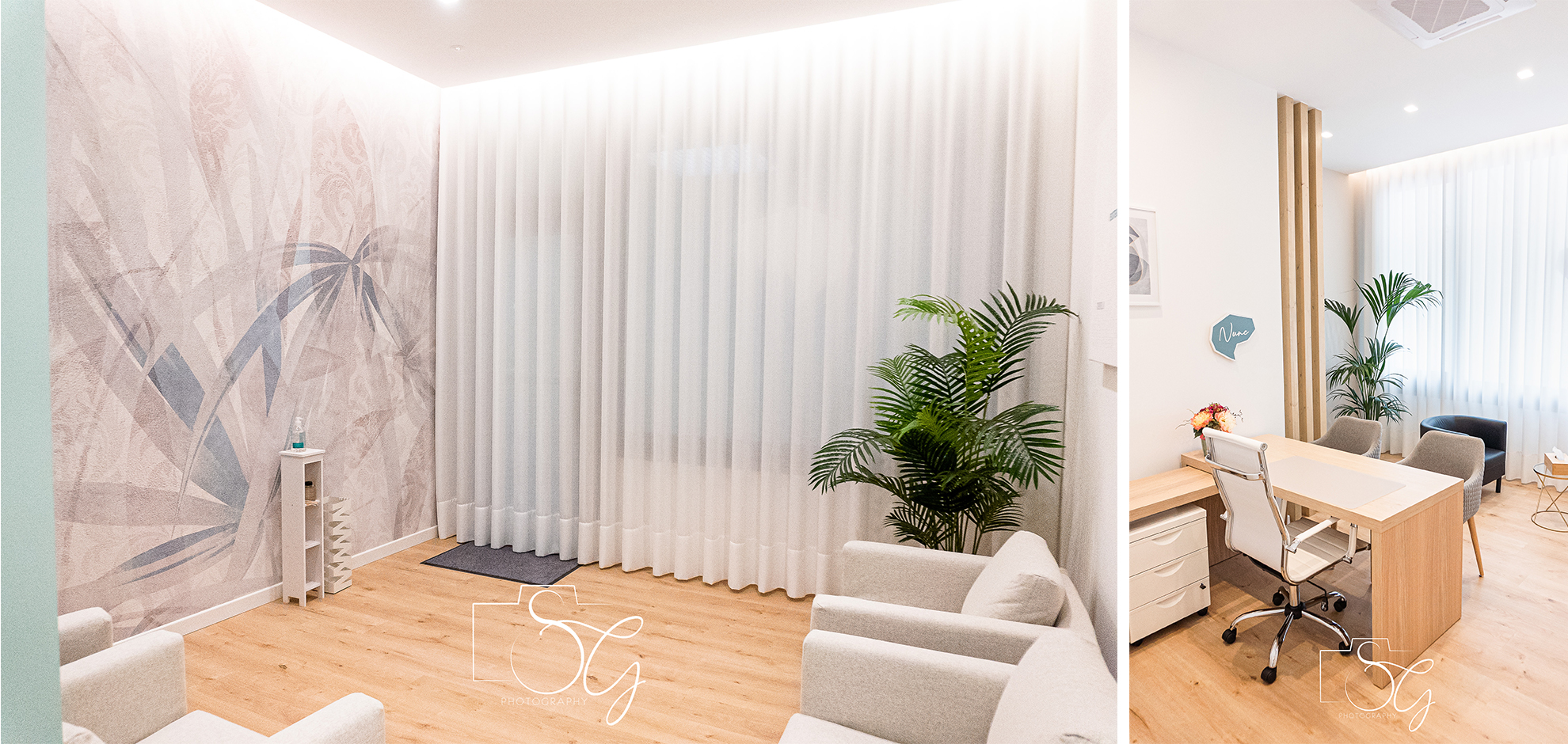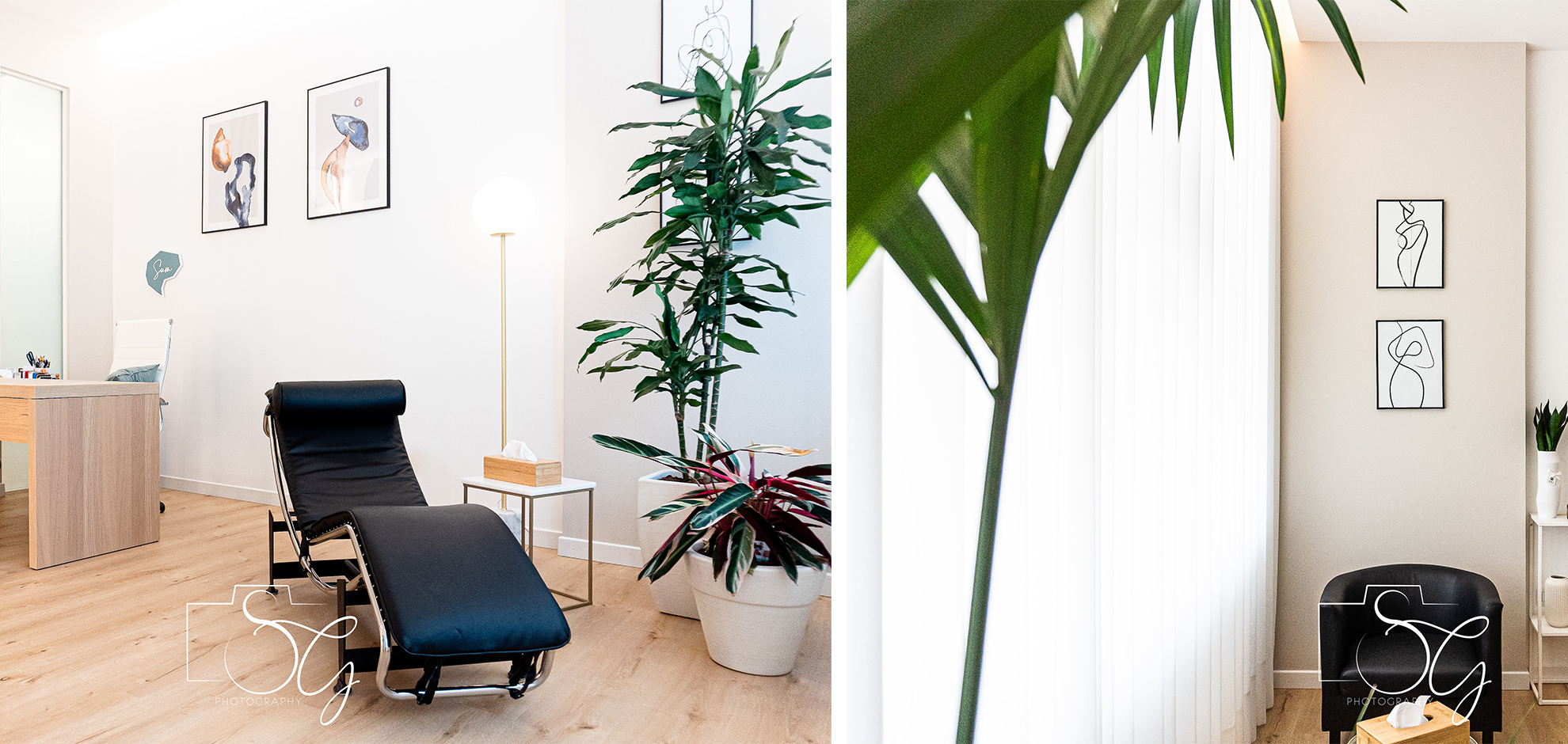 Inkiostro Bianco wallpaper confers personality to the home and even more
Frosty, a "soft-jungle" subject, creates the right welcoming atmosphere in the waiting room of Psychotherapist Dr. Cadorin's studio.
A wallpaper to relax the soul and get into the right mood to look inside and devote space to your feelings. We are very proud that one of our products has been chosen to welcome people into the waiting room of the Psychotherapy Studio of Dr. Ilaria Cadorin who, advised by the professionalism of the architect Gaia Miacola, has dedicated an important care in defining the interior design of her studio.
We asked Dr. Cadorin to tell us what guided the definition of the project in particular of the waiting room that houses the Frosty wallpaper from our Natural Beauty collection.
The waiting room is the business card that determines the first impression of a professional space. It is the environment that welcomes or repels the visitor after the first moment.
Who better than a professional and expert in the human mind processes can shed light on the emotions that a given environment can generate at first impact?
Dr. Ilaria answered our questions and curiosity.
The waiting room is an space that is often underestimated or even overlooked, tell us about your idea of welcoming patients and how you managed to achieve it within the environments.
Despite the fact that over the years there has been an effective campaign to raise awareness of the figure of the psychotherapist and the psychological needs of everyone, "going to psychotherapy", or rather, deciding to begin a course of psychotherapy, is almost never simple and immediate. However, there comes a time when this decision is taken, either because the pain, fatigue and suffering are too great or because we have already given time to try to "solve" their problems independently without having succeeded, so it becomes necessary to turn to a professional. 
It is true that the waiting room is often a neglected environment and I could have given up this space by expanding the adjoining studio, but I chose instead to give meaning not only to the space of the waiting room but also to the time you live when you are waiting. 
From my point of view, in fact, the waiting room is the business card of a studio, it represents the first impression; it is the space that can immediately give the patient the feeling of being welcomed, of being in the "right place" and this translates into terms of greater tranquility and ability to relax by getting in touch with himself.
 In your Instagram post you say that the waiting room in your new studio "is the area that has given you the most grief". Tell us more, how did you solve this problem?
I've actually given a lot of thought to all the rooms, but it's true that the waiting room kept me thinking actively for the longest time and guess what my worries were? The colours of the walls and whether or not to put up wallpaper! Arch. Miacola had immediately prepared the wallpaper in the rendering, but I was very undecided because paper and colour are very characteristic of the environment and, as a psychotherapist and in line with my training orientation, I prefer not to fill the spaces with contents, colours, shapes to leave maximum freedom of expression and projection to the patient's unconscious.
Let me explain better: an all-white room can be distressing as well as extremely clean and relaxing according to how the person is in that specific moment and what is projected in that white room.
On the contrary, to give an example: a print of the sea can be extremely relaxing for me, while for another person it can stir up emotions of anguish and unease.
Therefore, finding a wallpaper that was sufficiently "neutral" but at the same time pleasant and relaxing for most people was not easy. After much thought, I trusted Gaia's intuition, confirmed in my very positive feelings, and so the Frosty wallpaper by Inkiostro Bianco is now in my waiting room.
 Was it useful to be supported by an expert in the field of interior design such as Architect Gaia Miacola? How did she help and advise you?
Gaia's help was crucial. Without her and her renderings I would not have been able to have clarity about the final result. She was very attentive and respectful of my requests and needs (of which there were many!) giving my studio the best shape imaginable.
Do you think that by furnishing the studio on your own you would have achieved the same result?
I would say no, simply because, knowing myself, I imagine that there would have been a lack of consistency and homogeneity of style between the various elements of the furniture.
And the other rooms in the studio, why did you choose not to decorate them with wallpaper?
I would like to answer this question by referring to what I said earlier, namely that for me it was and is essential to preserve the cleanliness of the space so that my patients' minds are free to project and wander freely, without being influenced by strong elements such as wallpaper or colours. In fact, speaking of colours, we chose to focus on elegant dove grey and white.
Tell us about the concept behind the studio's interior design.
My goal was to create a clean, relaxing, welcoming, modern and fresh environment, considering that this is the space where I spend most of my days. After a few e-mails and calls, arch. Miacola began to immerse herself in the project, first sending me the black and white renderings and then working on the colours and furnishing elements, including the bookcase in one of the two rooms of my studio, which we wanted to make to measure.
Having followed me from a distance, the help and adjustments provided by the presence of the Works Manager, Geom. Cadorin Bruno, were fundamental, as he was able to resolve the various problems that naturally emerged during the course of the work and deviated from the pre-established plans.
Would you also use wallpaper in your home or would you prefer it for other types of non-domestic environments?
I grew up in the years when wallpapers covered the whole house and when my parents removed them in favour of white walls the sense of breathing space and openness was immediate! It is ironic for me to find myself appreciating wallpaper so much today, obviously seeing how it has evolved since the 80s and 90s. Wallpaper is a unique and personalising furnishing element, and I imagine that anyone who creates one or more walls with wallpaper in their home must have clear ideas about not only what they want to convey to their guests but, first and foremost, how they want to feel in that specific room where the wallpaper has been placed, whether it be relaxation, concentration, openness, depth, and so on.
We would like to thank Dr. Cadorin for this testimonial and a special thanks also to Architect Gaia Miacola for always providing new inspiration with her projects that feed our creative minds with beauty and richness.
This valuable contribution confirms our desire and commitment to convey positive emotions with our creative proposals. As Ilaria testifies, it is each person's personality, and what they want to communicate to and about themselves, that makes the environment and its surroundings speak through the choice of furnishings, accessories and decorations. Dialogue with the architect is of primary importance to clarify what we want to convey. We at Inkiostro Bianco reserve a lot of space for the exchange of ideas and inspirations to enrich each other and to bring value to each project which, thanks to those who choose us, we manage to realise.
Contract service
Special Project