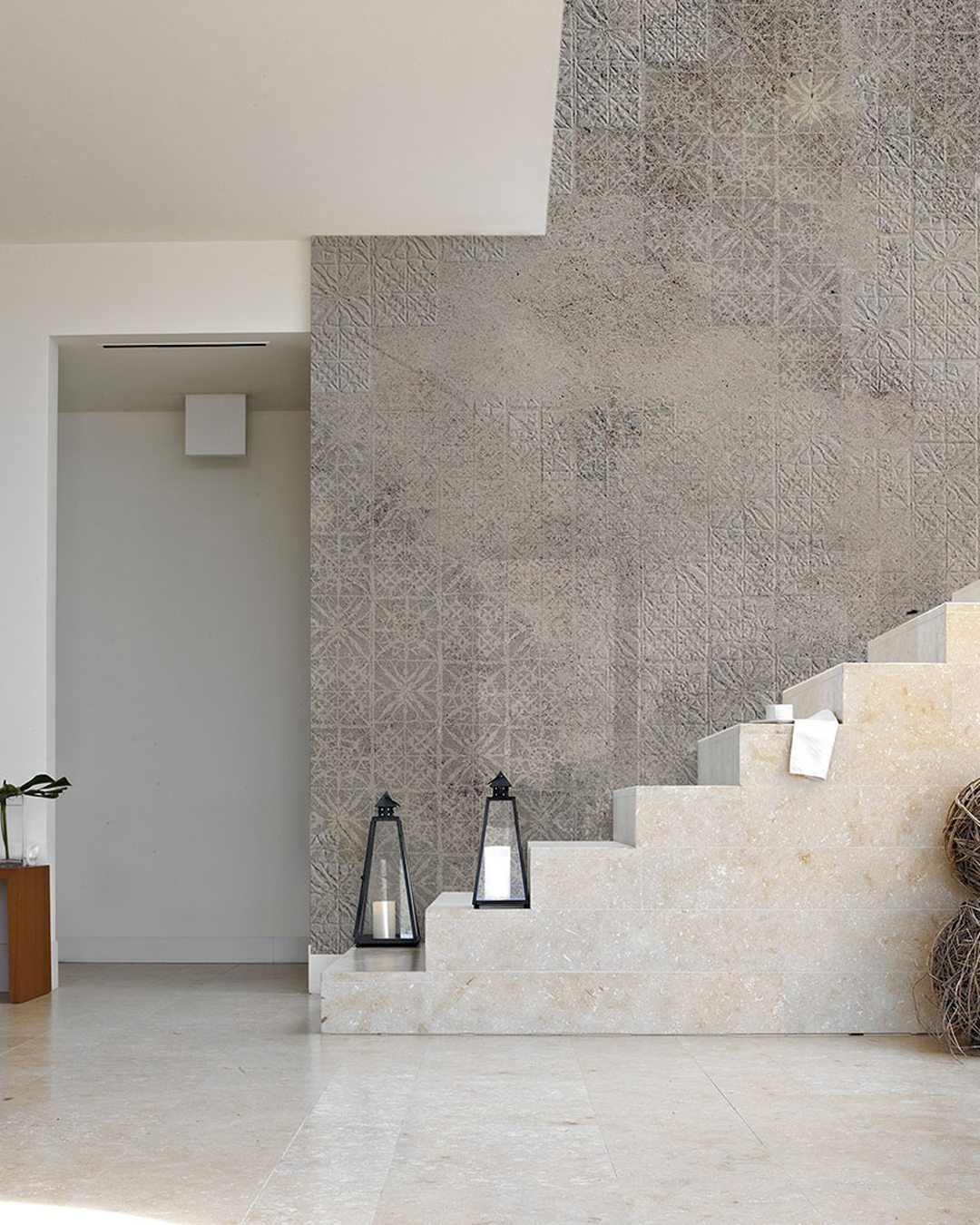 Torino 06 Pizzo
A rustic base on which inspiration and colours from various cultures take shape in "alpine style". The collection has been created as the reinterpretation of 1600s English lace combined with a large faïence style medallion. The colours seek the shades of the mountains: from the greys of stone, to the warm hues of timber, with a small concession to a reinterpretation of classic reds and greens. The original fabric has been applied to a terracotta base for an even more natural effect. In the "Pizzo" version the decoration is repeated in a subtle geometric pattern.
Apply this graphic to the surface
L'Opificio by Inkiostro Bianco: all the graphics have been inspired by fabrics in the l'Opificio collections, a Turin-based manufacturer of furnishing fabrics and velvets, and reworked graphically in collaboration with Inkiostro Bianco to be printed digitally on vinyl or EQ-Decor.