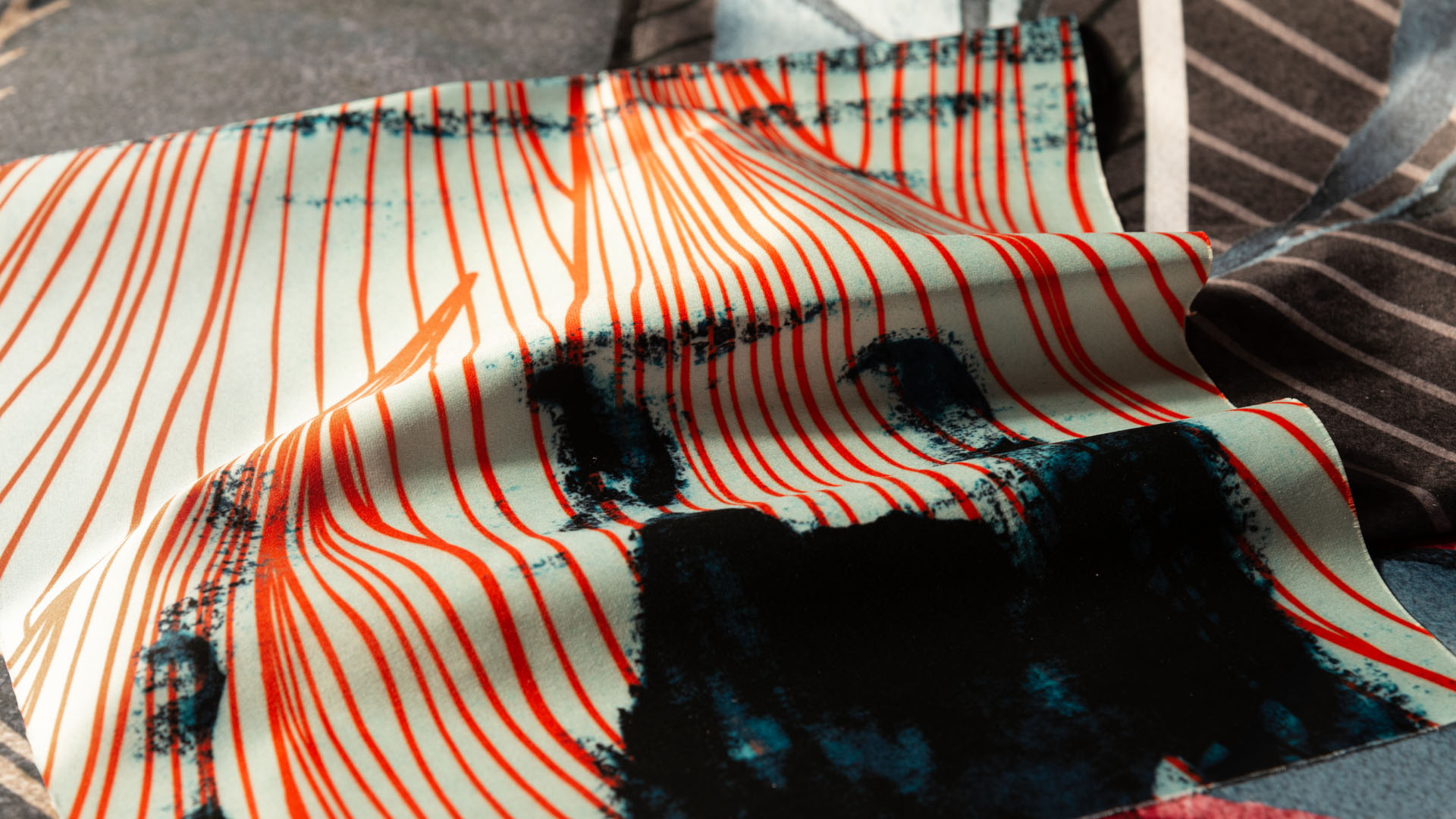 Tela®
The backlit scenic wallcovering
Inkiostro Bianco decorations can be transformed into illuminated canvases and wall sceneries with a strong visual impact.
Tela® is the fabric that gives greater emphasis to decorations, whose most eclectic function is achieved in the backlit version for a more dramatic effect.
Thanks to the simplicity of its assembly, it can be used in temporary contexts that require practical application and removal for frequent renewal of fittings.
Changing is easy! Thanks to the profiles system applied to the wall, you can simply remove the canvas and reposition a new decoration, completely renewing the atmosphere.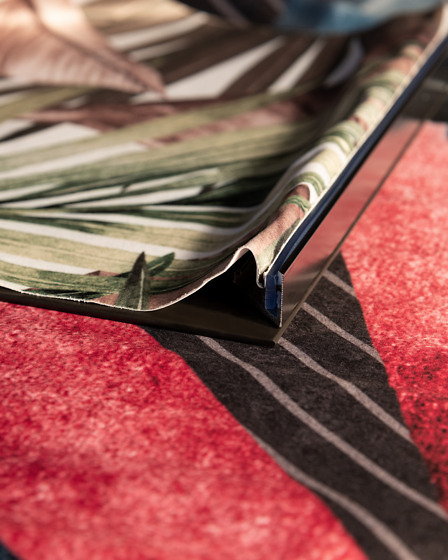 The material
Tela® is a Made in Italy polyester fibre fabric that makes it easy to change the look of a room.
Two types of fabric are available:
Tela® FRONT-LITE – polyester fabric 220 gr/mq
Tela® BACK-LITE – polyester fabric 220 gr/mq recommended for backlighting
Dimensions

Maximum roll size back-lite/front-lite: 297 cm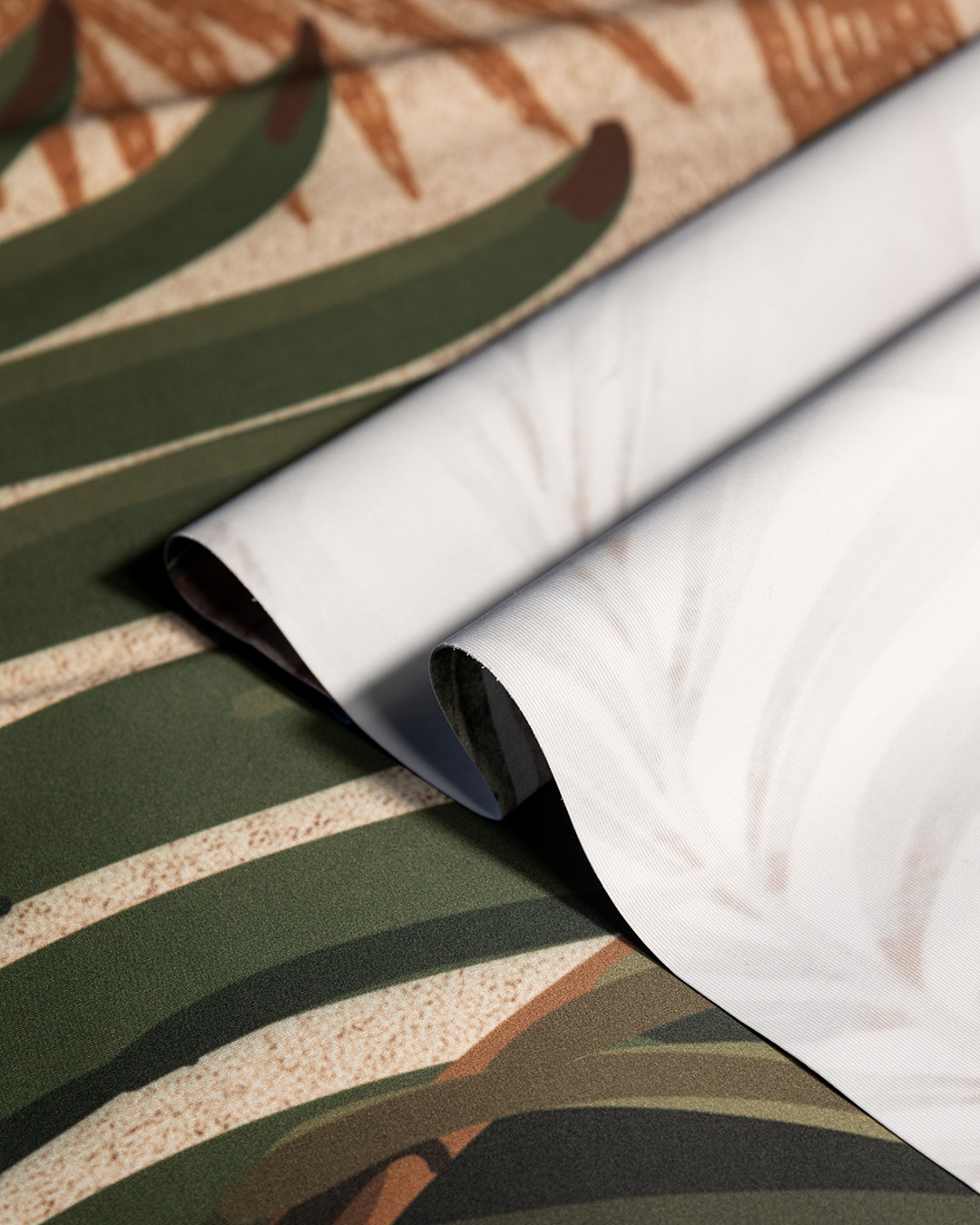 Advantages
Maximum capacity for customisation of spaces
Easy and fast installation of the product
Easy and fast possible removal from the surface
Cleaning machine washable at 30°
The installation
Easy to install and interchangeable, the installation does not require structural work.
Tela® anchoring system is based on the application of perimeter aluminiumprofiles calibrated to the dimensions of the wall.
Insulating or soundproofing elements can be inserted between the surface and the wall covering as well as backlighting for a striking scenic effect.
The installers team of Inkiostro Bianco is also available abroad. It is possible to ask to Inkiostro Bianco for an installation class.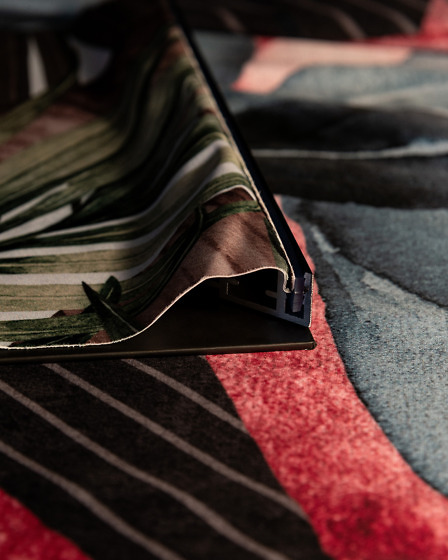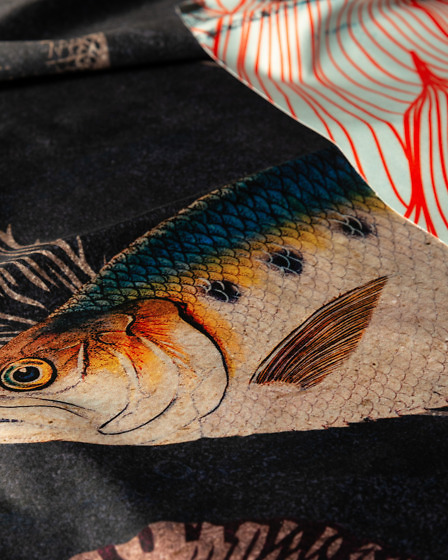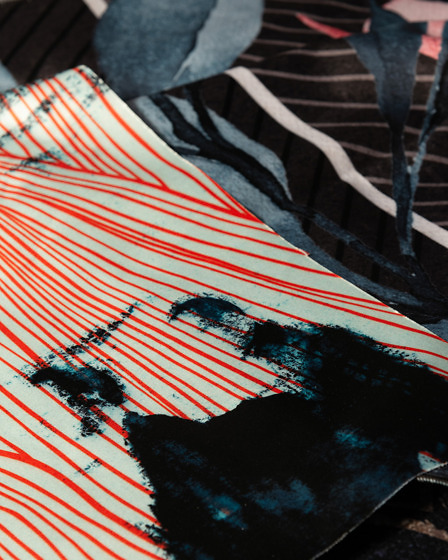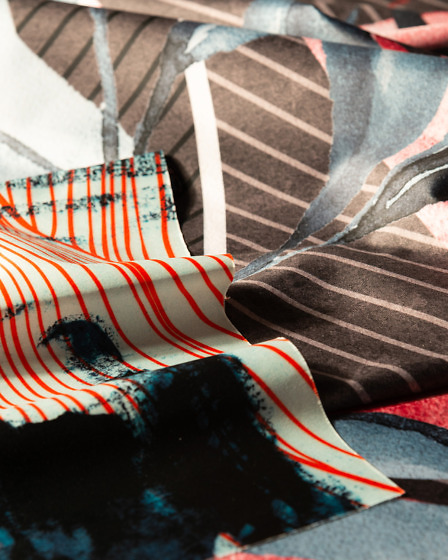 Inkiostro Bianco's experience and the service offered to designers and clients allows the choice of the most suitable material for the technical requirements of the project in line with the aesthetic requirements of the clients. Dialogue and exchange of ideas will make the choice easy while guaranteeing the highest quality of product performance.