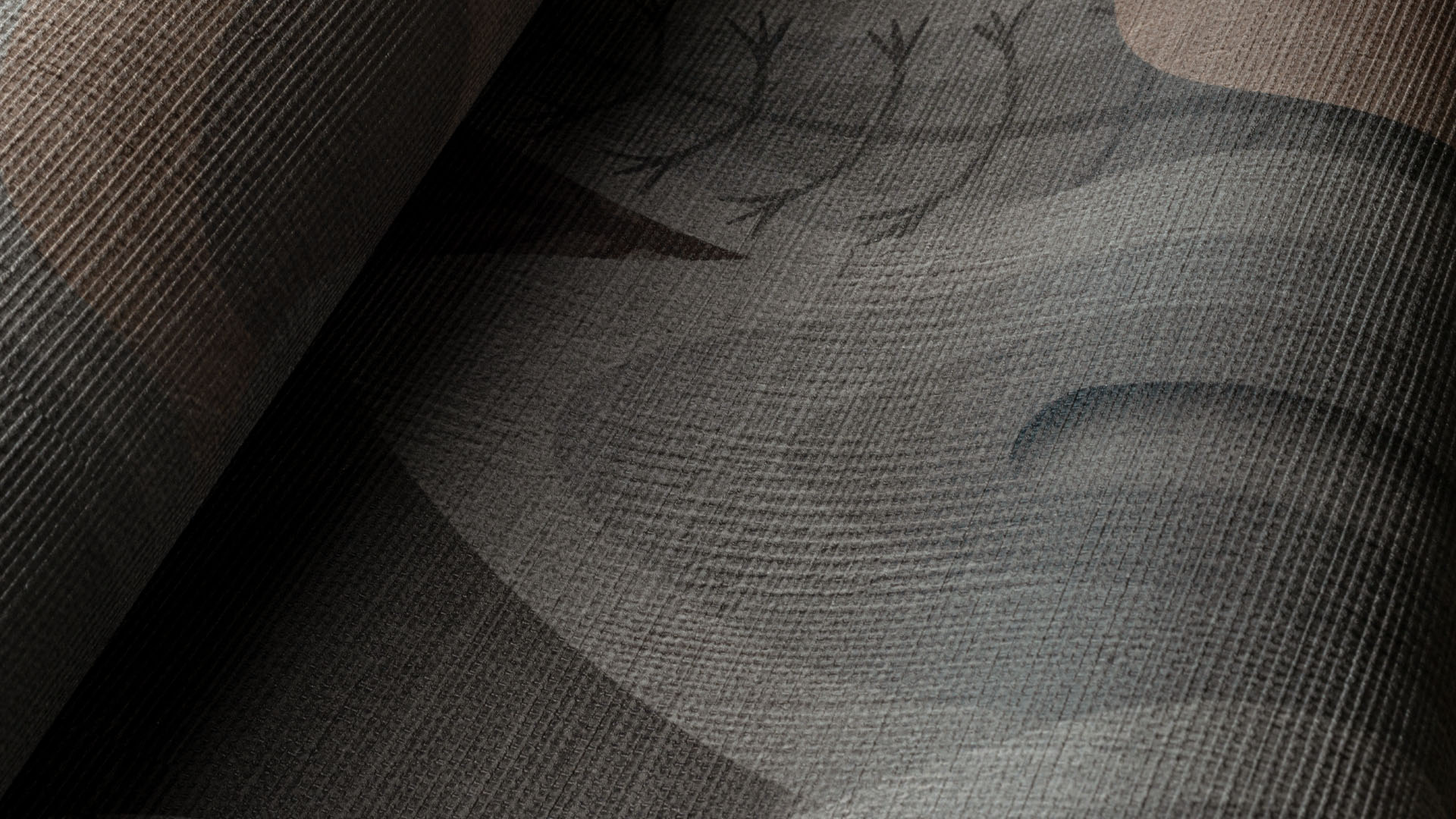 Raw Wallpaper
The wallpaper with a textured effect to give rooms a natural touch.
Raw is a new wallpaper with a textured effect, for indoor use only, that joins the range of decorative wall coverings for those who wish to give rooms a natural touch with a weave appearance typical of raw fabric substrates. All of Inkiostro Bianco's graphics can be printed on Raw wallpaper, expanding design capacity and providing new perspectives on decoration and new solutions for any project requirement.
Aesthetics, ease of installation and functionality: renovating the room becomes quick and easy.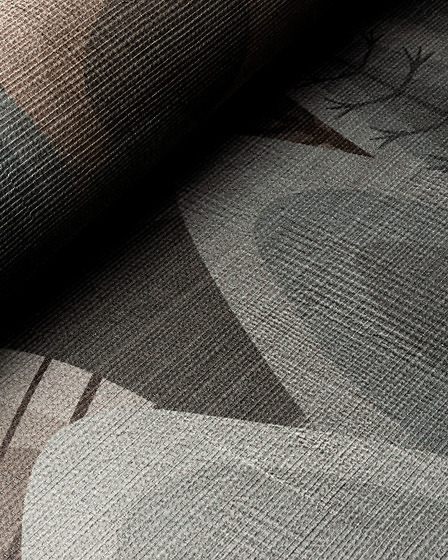 The material
Raw wallpaper is made from a weave of glass and natural fibres, the result of which gives the product a natural aesthetic effect.
It is suitable for the application in interior rooms and combines the customization of any room or space with highly aesthetic solutions to the ease of installation and removal.
Inkiostro Bianco's wallpaper is entirely produced in Italy and responds to the European Union regulations regarding environmental health and safety. The raw material is provided in rolls by certificated suppliers, that guarantee the maximum quality of the product.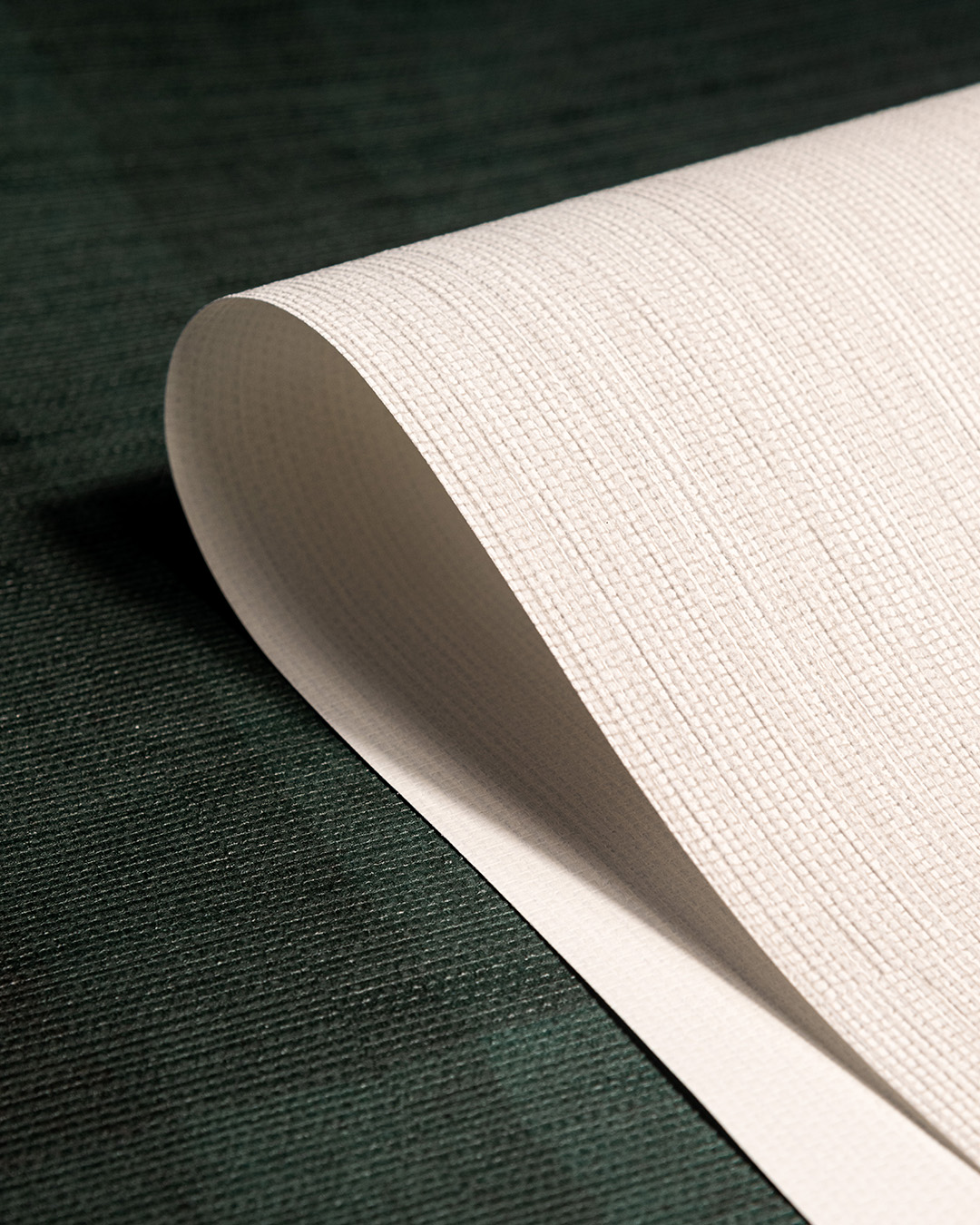 It is possible to use Raw as the main decorative element or as a base support to be painted for a monochrome texture effect.
Dimensions

Thickness: 0.6 mm
Roll width: 94 cm
Roll height: on demand
Specific glue always included in the order supply.
Advantages
Easy and fast installation of the product
Easy and fast possible removal from the surface
Maximum capacity for customisation of spaces
Non-absorbent and odourless
Fire resistant
Gently clean with a damp cloth
The production
The production takes place entirely in our factory: from the graphic design, to the print with state of the art modern technology, that guarantees a precise resolution on large scale works as well. Every project is characterized by the opportunity of customization.
The installation
A correct installation of vinyl wallpaper is crucial for an optimal result of the project. It is necessary to prepare the surface which must be smooth, even, in plain color and dry. It is highly recommended to employ a skilled professional who will use the correct application materials by Inkiostro Bianco. The installers team of Inkiostro Bianco is also available abroad. It is possible to ask to Inkiostro Bianco for an installation class.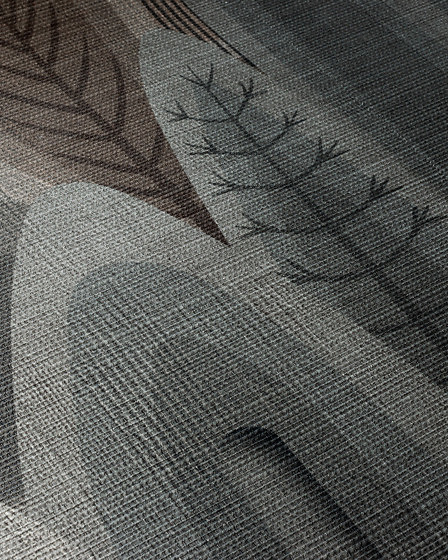 Inkiostro Bianco's experience and the service offered to designers and clients allows the choice of the most suitable material for the technical requirements of the project in line with the aesthetic requirements of the clients. Dialogue and exchange of ideas will make the choice easy while guaranteeing the highest quality of product performance.