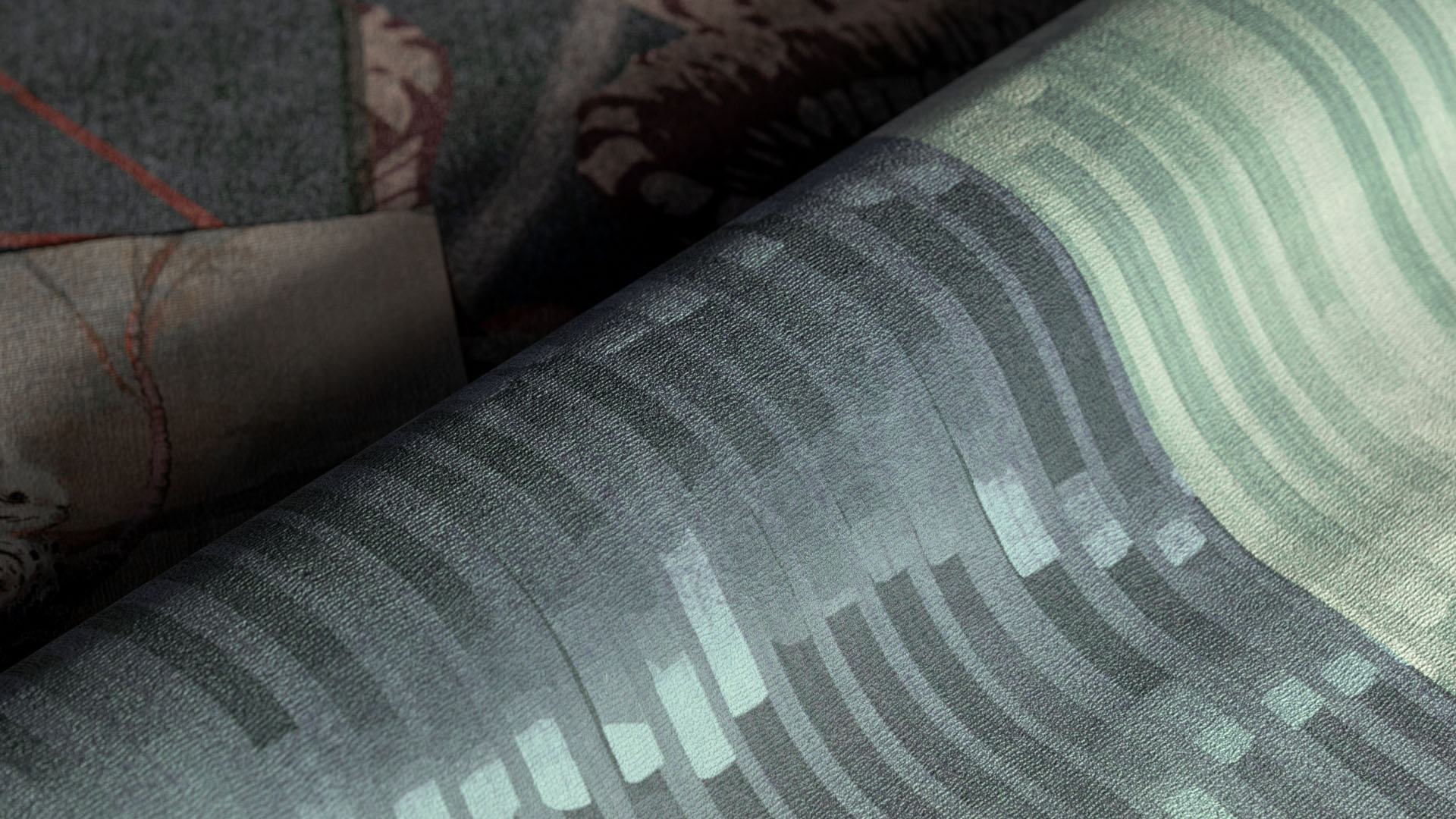 Vinyl Wallpaper
The ideal wallcovering for interior applications on walls, ceilings and furniture.
The reinterpretation of classic wallpaper is made possible by combining state of art technology,hand craftmanship, cooperation with artists and designers, high performance materials and the ability to incorporate the individual ideas customers onto surfaces.
All Inkiostro Bianco's designs are printable on vinyl wallpaper, which gives a superior finishing regarding resolution and resistance compared with that of cellulose.
Aesthetics, easy installation and functionality: renovating a space becomes quick and effortless.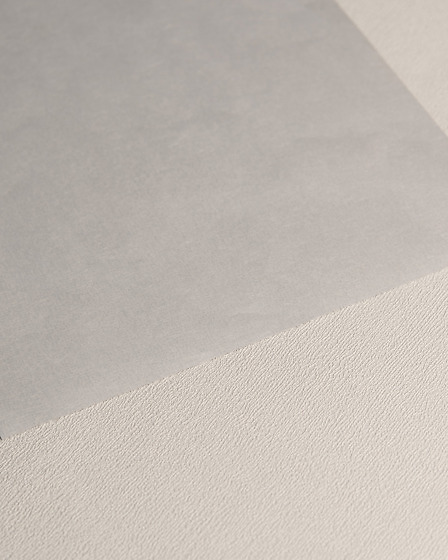 The material
Vinyl wallpaper is made up by two layers: the front layer in vinyl, which is printable, and the back layer in TNT (non-woven fabric), which confers high dimensional stability during the installation and the drying procedure. Also worth noting is the ease of installation and of the possible removal from the surface.
It is suitable for the application in interior rooms (walls, ceiling or pieces of furniture) and combines the customization of any room or space with highly aesthetic solutions to the ease of installation and removal.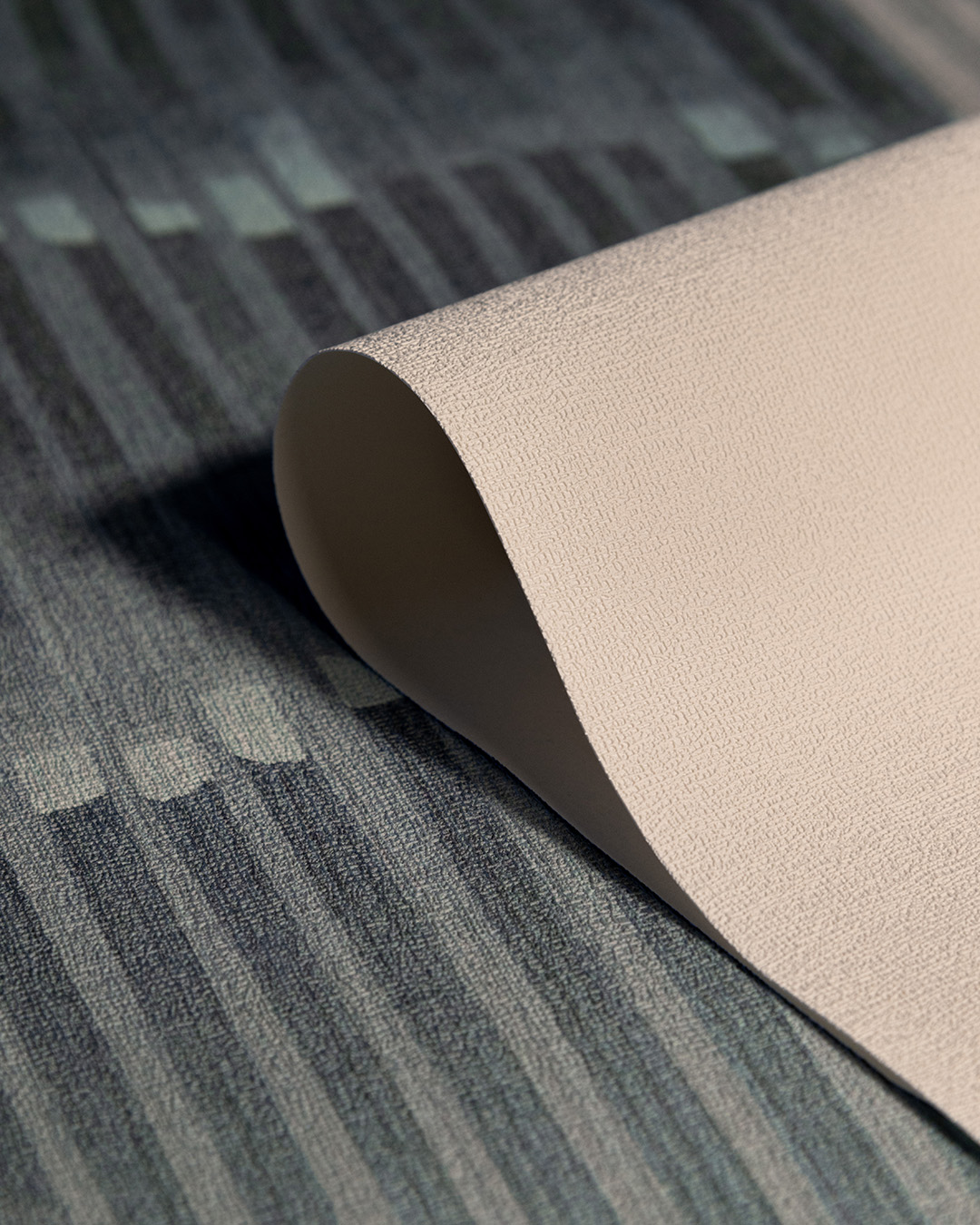 Inkiostro Bianco's wallpaper is entirely produced in Italy and responds to the European Union regulations regarding environmental health and safety. The raw material is provided in rolls by certificated suppliers, that guarantee the maximum quality of the product.
Dimensions
Thickness: 0.58 mm
Roll width: 68 cm ; 100 cm
Roll height: on demand
Specific glue always included in the order supply.
Advantages
Easy and fast installation of the product
Easy and fast possible removal from the surface
Maximum capacity for customisation of spaces
Non-absorbent and odourless
Fire resistant
Washable with water and neutral soap
The production
The production takes place entirely in our factory: from the graphic design, to the print with state of the art modern technology, that guarantees a precise resolution on large scale works as well. Every project is characterized by the opportunity of customization.
The installation

A correct installation of vinyl wallpaper is crucial for an optimal result of the project. It is necessary to prepare the surface which must be smooth, even, in plain color and dry. It is highly recommended to employ a skilled professional who will use the correct application materials by Inkiostro Bianco. The installers team of Inkiostro Bianco is also available abroad. It is possible to ask to Inkiostro Bianco for an installation class.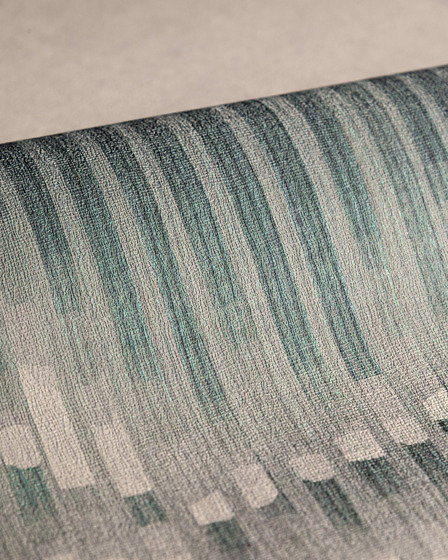 Inkiostro Bianco's experience and the service offered to designers and clients allows the choice of the most suitable material for the technical requirements of the project in line with the aesthetic requirements of the clients. Dialogue and exchange of ideas will make the choice easy while guaranteeing the highest quality of product performance.