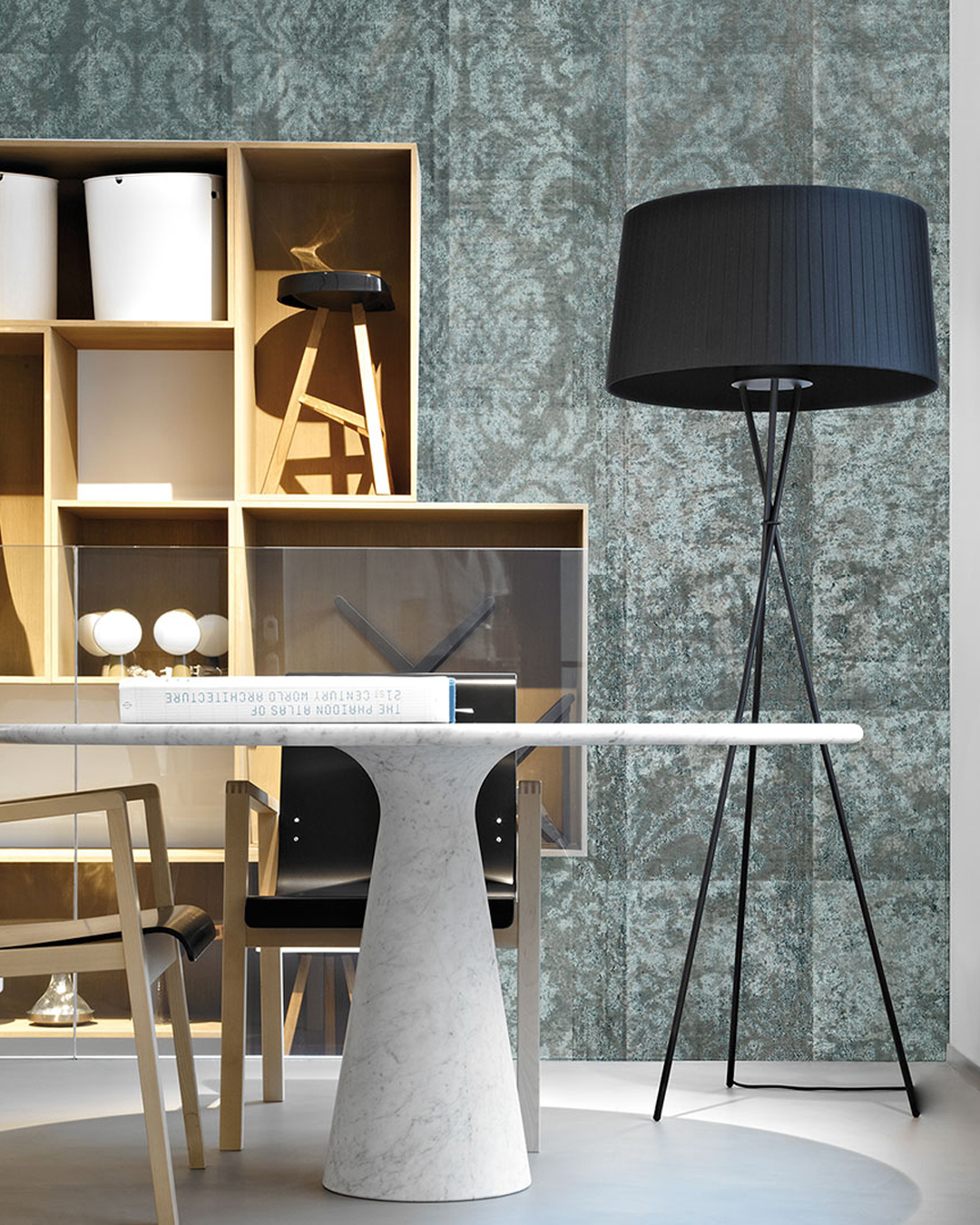 Avenue Broccato
From a document originating in the early 1900s, an opulent damask design has been reworked into a pixel effect in "Avenue Broccato". Meanwhile, the "Canestro" basket effect set was inspired by Art Deco. The source fabrics are important in terms of presence and touch, thanks to the combination of micro and macro yarn used. Now applied to a concrete base and finished with a slightly deteriorated effect, the repeated pattern is found in a geometric composition of two tones – one neutral and one tending towards sea green.
Apply this graphic to the surface
L'Opificio by Inkiostro Bianco: all the graphics have been inspired by fabrics in the l'Opificio collections, a Turin-based manufacturer of furnishing fabrics and velvets, and reworked graphically in collaboration with Inkiostro Bianco to be printed digitally on vinyl or EQ-Decor.