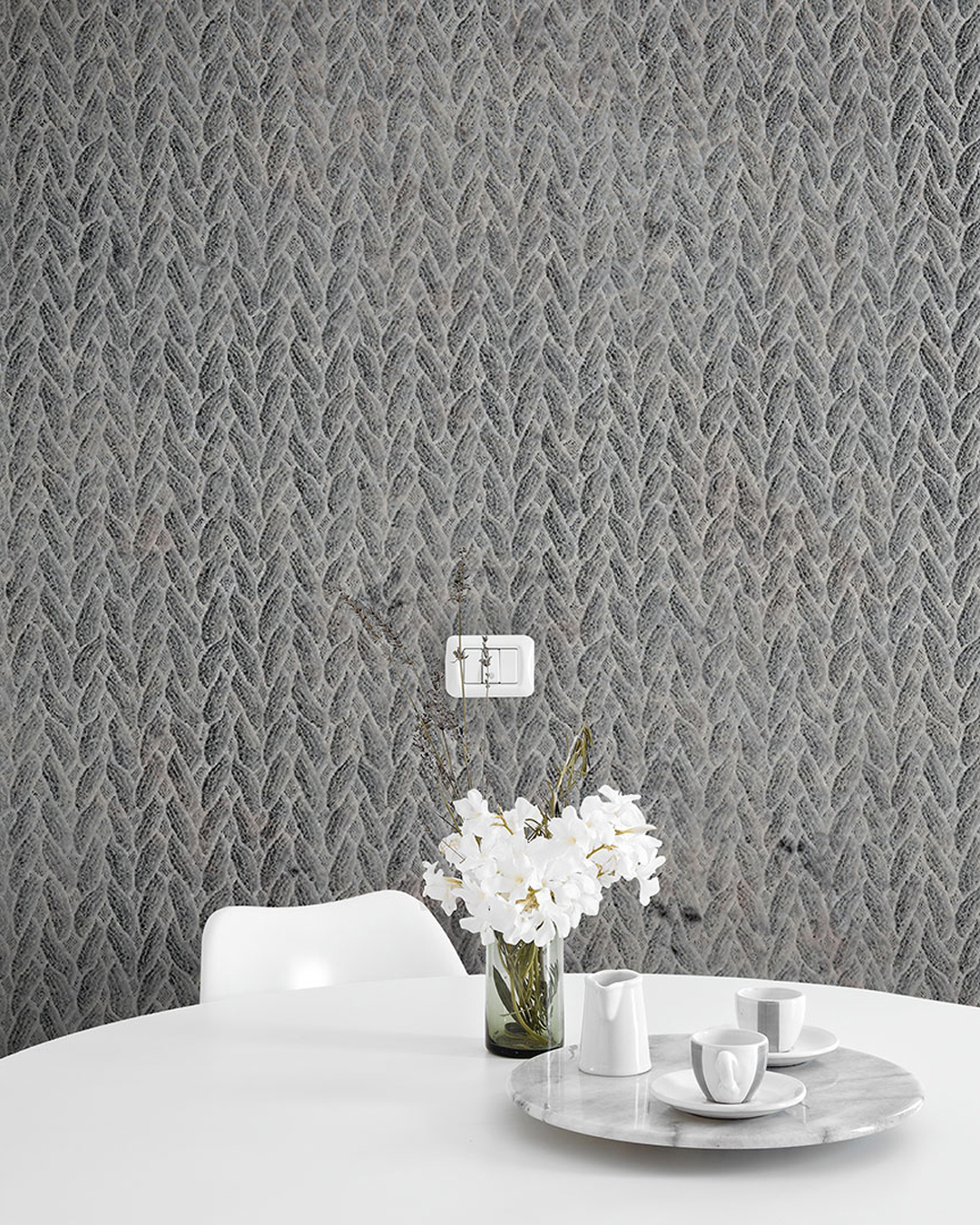 Vocalese treccia
As soft and snug as a mesh, the knitted effect, applied to a sheet metal base, acquires further finesse. Shrunken and made into five colour versions, the weave can only be seen from close up — a fine embroidery to be discovered.
Apply this graphic to the surface
L'Opificio by Inkiostro Bianco: all the graphics have been inspired by fabrics in the l'Opificio collections, a Turin-based manufacturer of furnishing fabrics and velvets, and reworked graphically in collaboration with Inkiostro Bianco to be printed digitally on vinyl or EQ-Decor.