Bawah natural reserve – Overwater Bungalows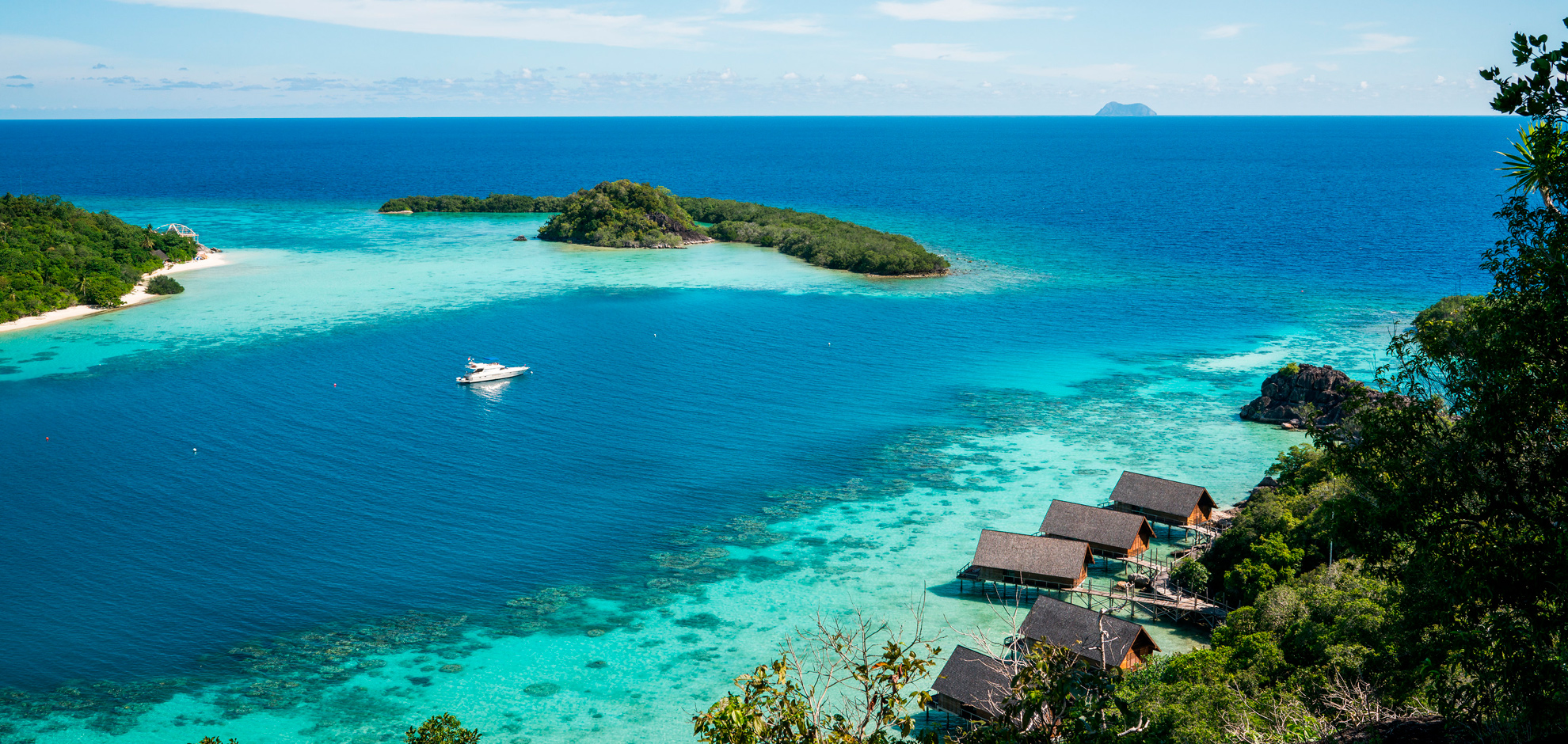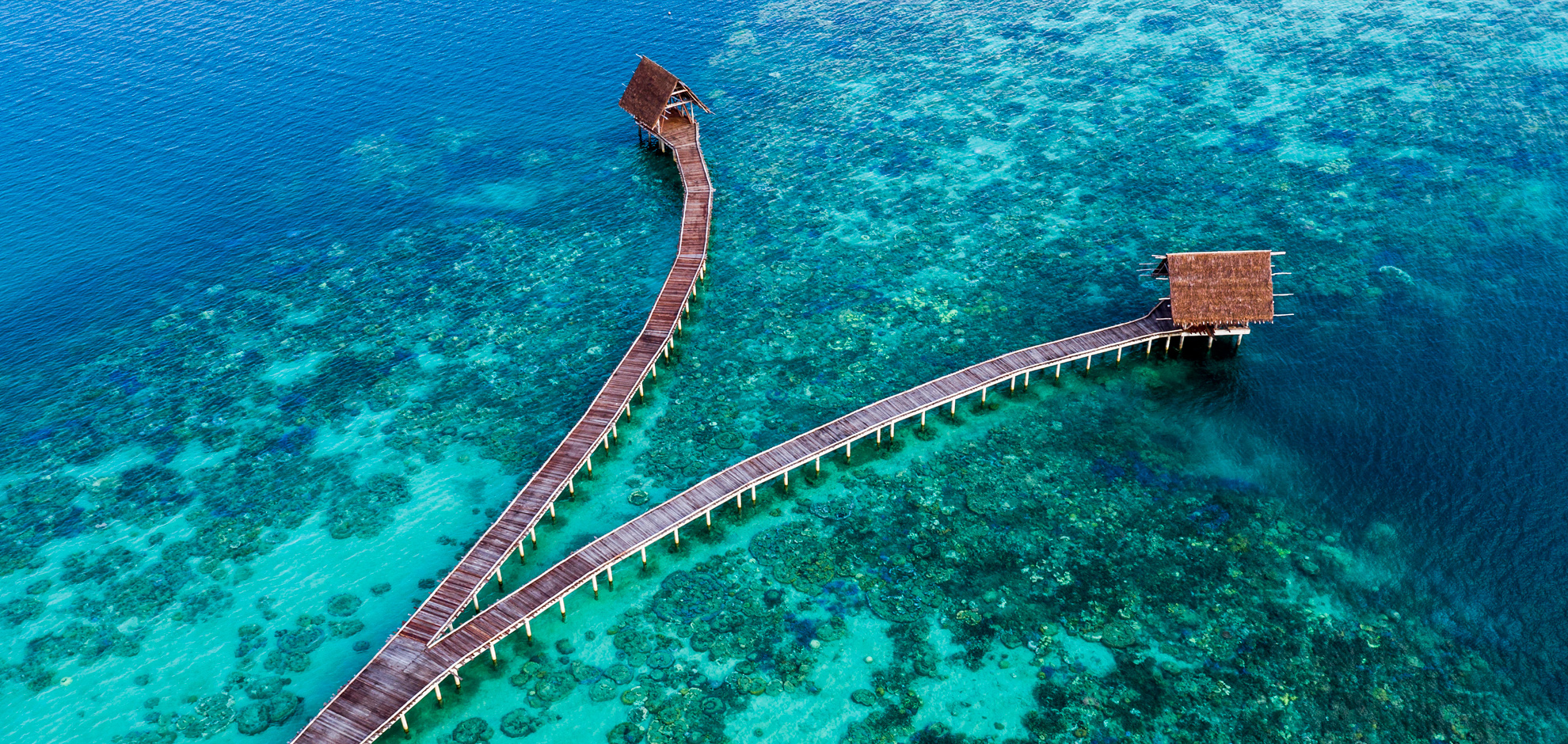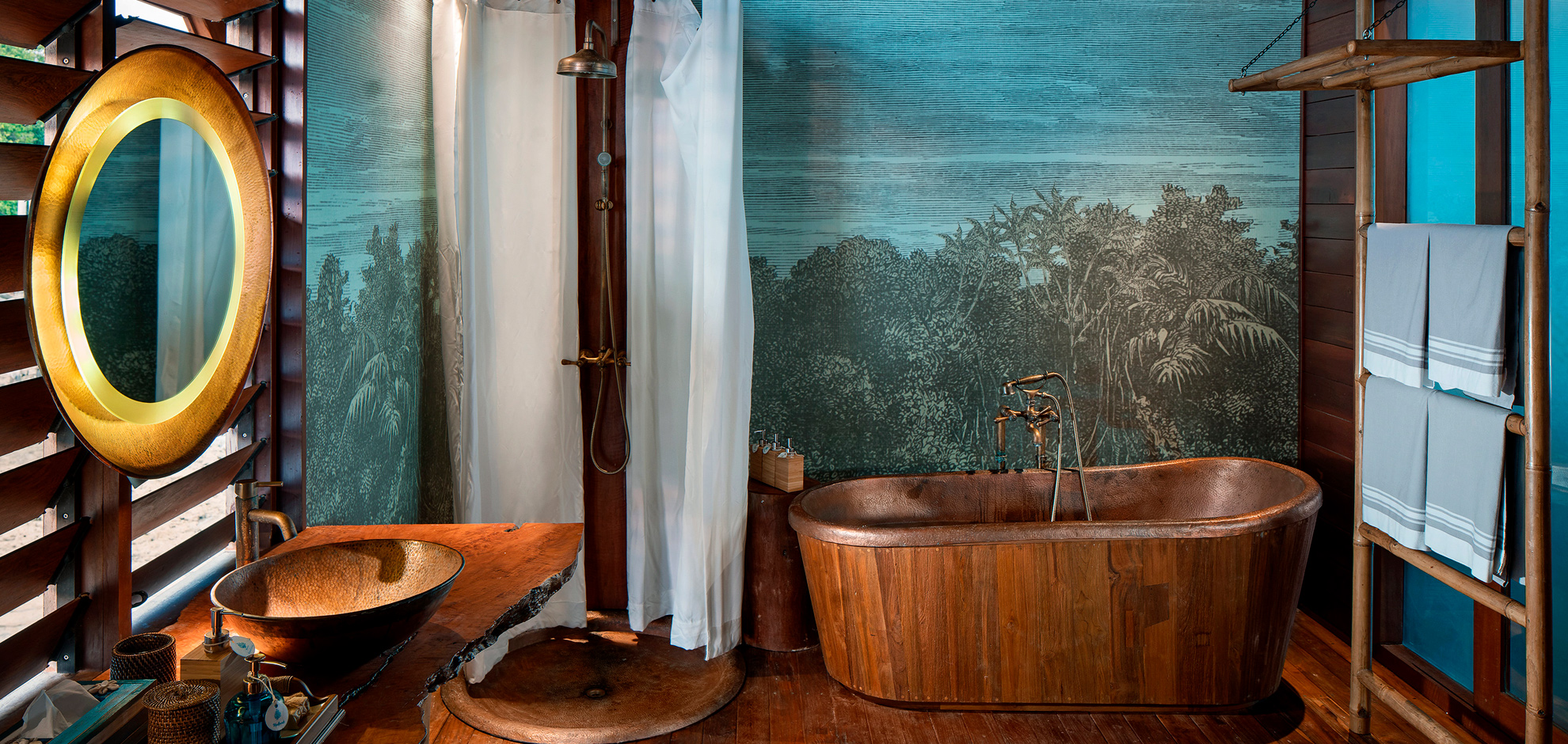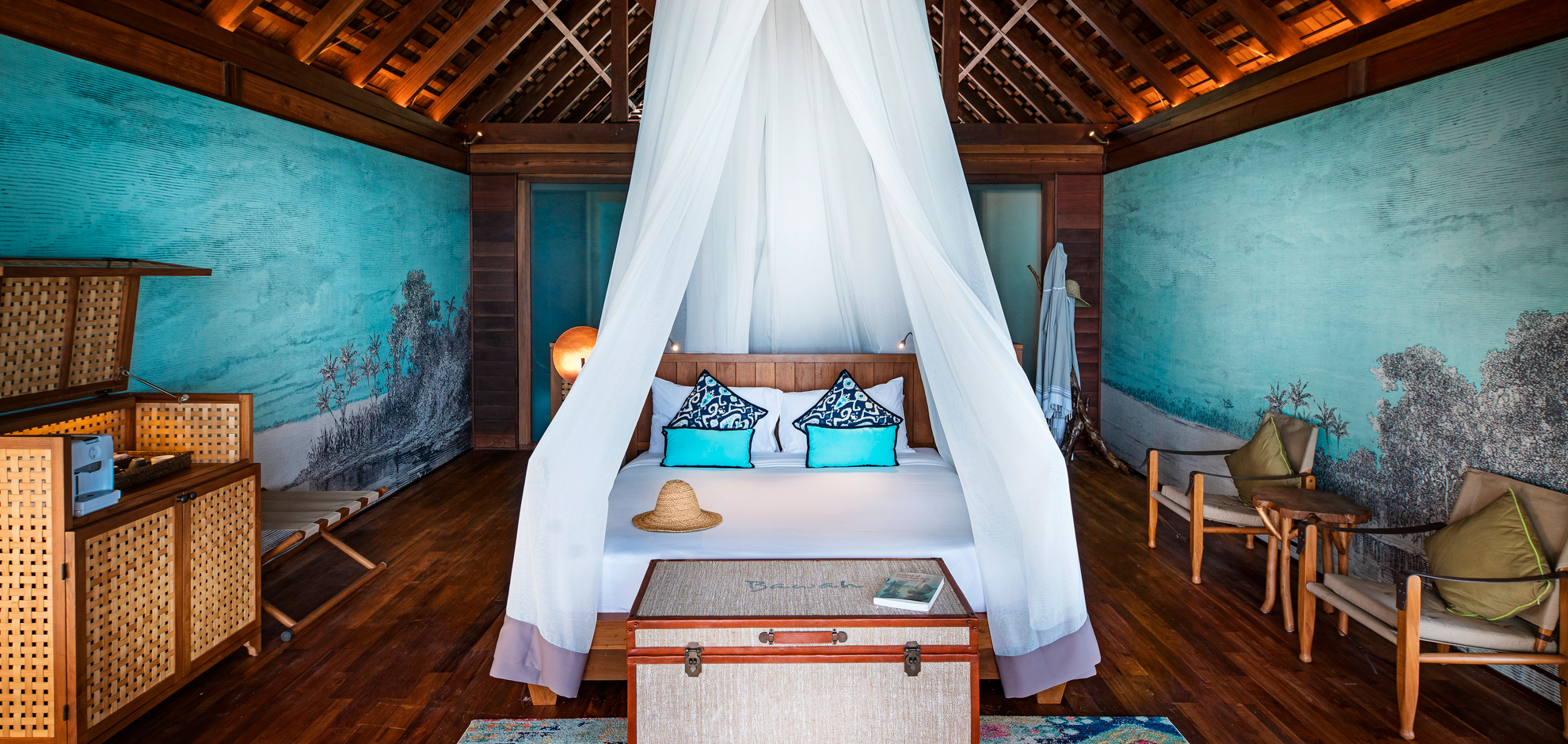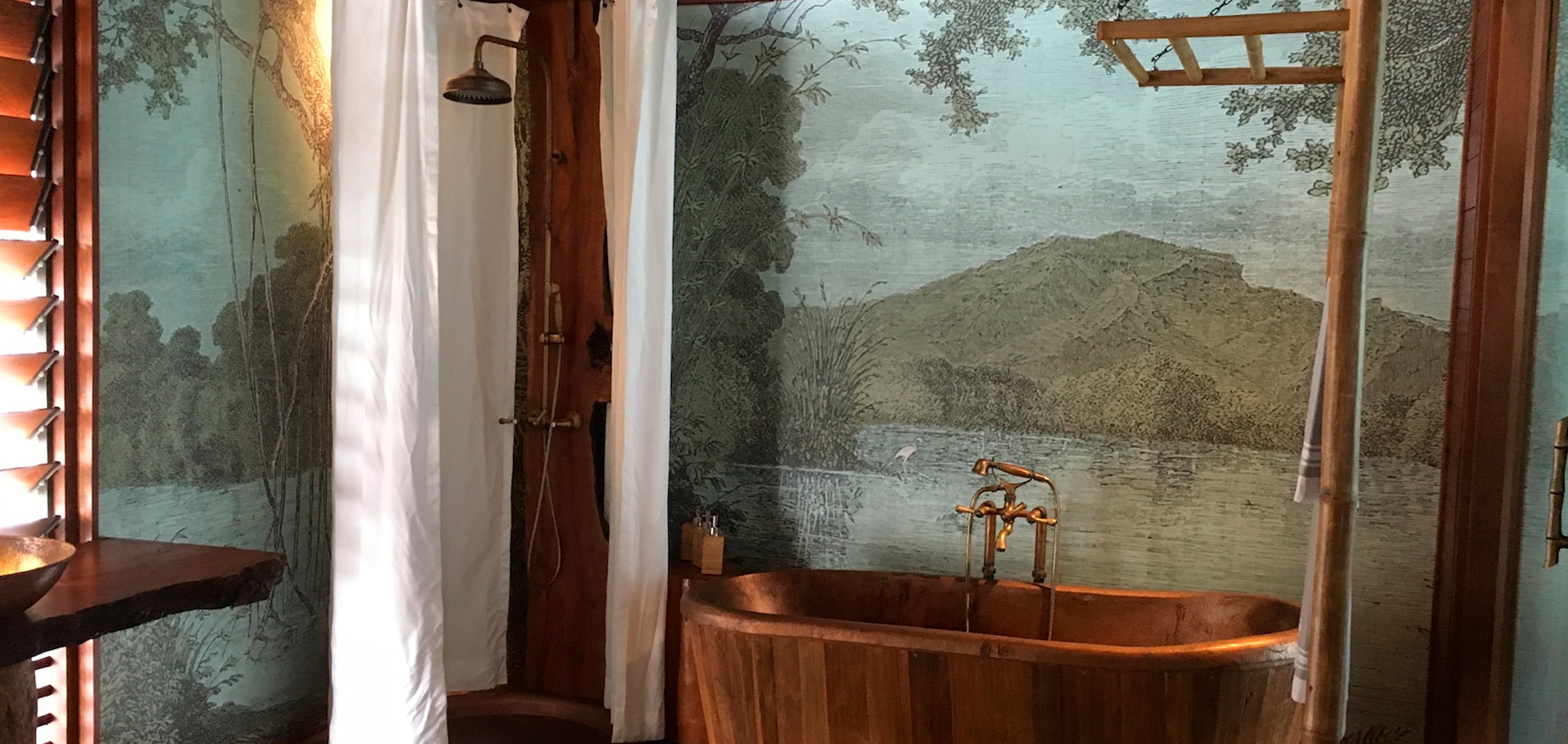 Bawah natural reserve – Overwater Bungalows
A dream location for Inkiostro Bianco wallpapers.
The Bawah natural reserve is nothing less than a love story: an island paradise risking of being destroyed by illegal dynamite fishing, rescued with a desire to protect it and see it to flourish.
The owners have created Bawah with a passionate commitment to preserve it as an ecological utopia.
The 6 islands are now a designated marine conservation area, where fishing in its waters is illegal.
The design and architecture of the resort was specifically planned to avoid damages, erosion and prevent the destruction of the mature island flora.
In this wonderful context, the wallpapers by Inkiostro Bianco find their natural environment. Splendid interiors built with a holistic design using sustainable sources of bamboo and recycled woods are decorated with EQ.dekor fiber glass wallpaper featuring aqua-hued seascapes and jungle murals.
The eleven Overwater Bungalows are blessed with splendid vistas over the lagoon.
Singapore Architect, Sim Boon Yang, worked on the concept of "melding contemporary architecture with indigenous craftmanship, but maintaining an exotic taste and structures, thus presenting a refreshing alternative to the usual five-star resort design".
One more time the versatility and high resistance features of the EQ.dekor fiber glass wallpaper by Inkiostro Bianco are demonstrated. Even an extreme context in terms of humidity and contact with water, such as the Overwater villas at the Bawah resort, can be the perfect location to choose Inkiostro Bianco wallpapers as a unique and original decorative solution.
Architect: Sim Boon Yang
Click on the link below if you are curious and want to know more about this project:
https://www.youtube.com/watch?time_continue=9&v=TZFM9CC-fTM
Contract service
Hospitality
Place
Bawah Reserve, Pulau Bawah, Isole Anambas, Isole Riau, Indonesia