Fanajeen Cafè, Shopping mall Doha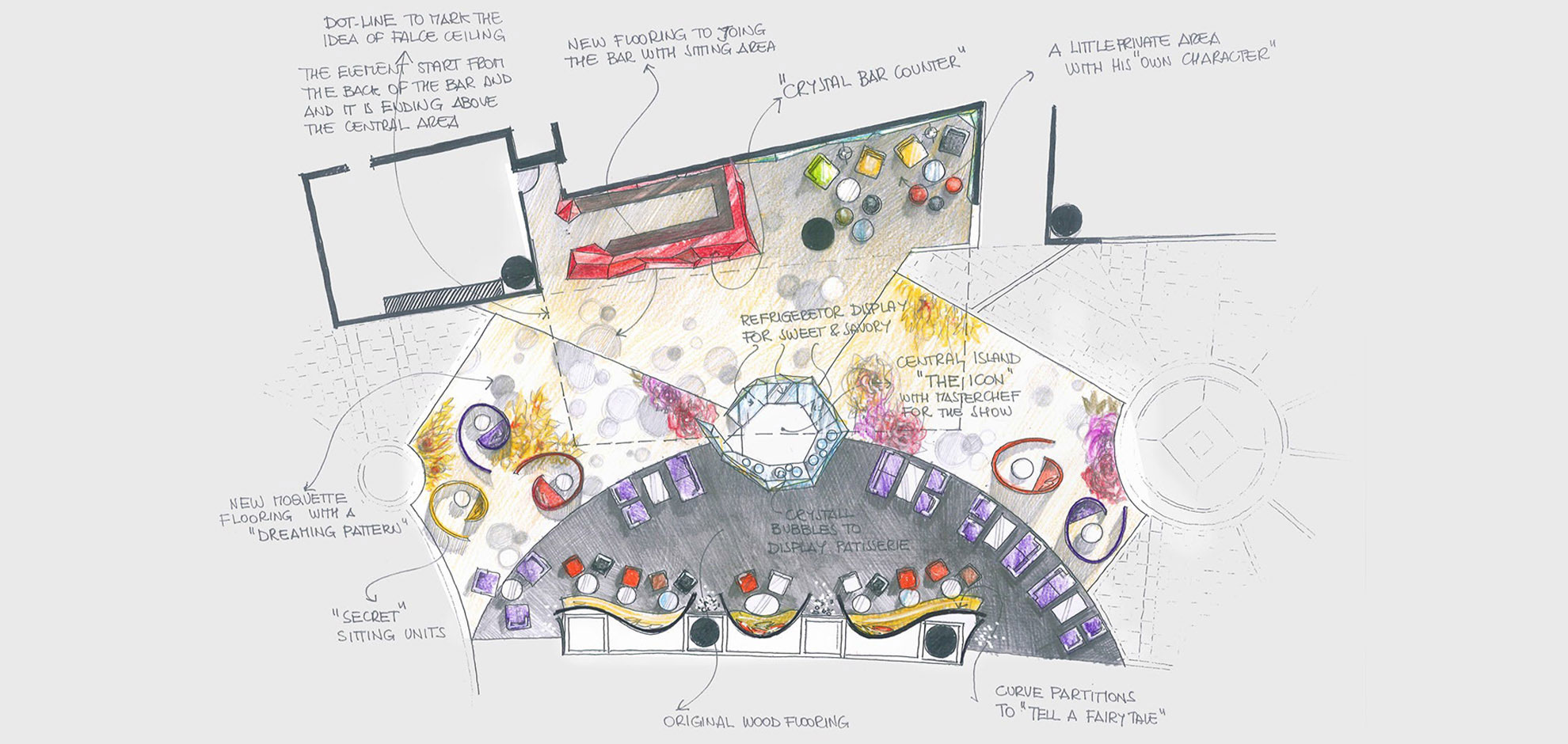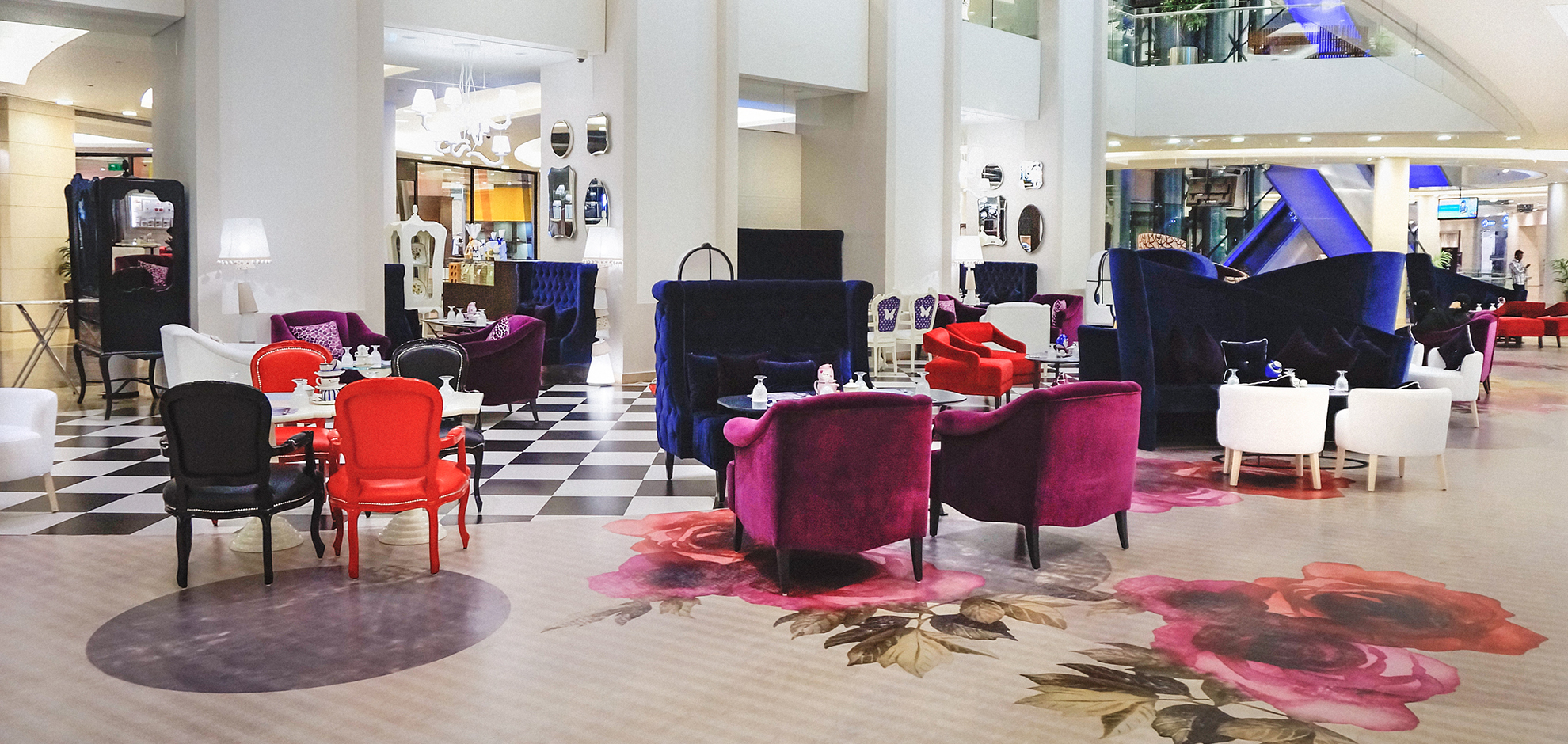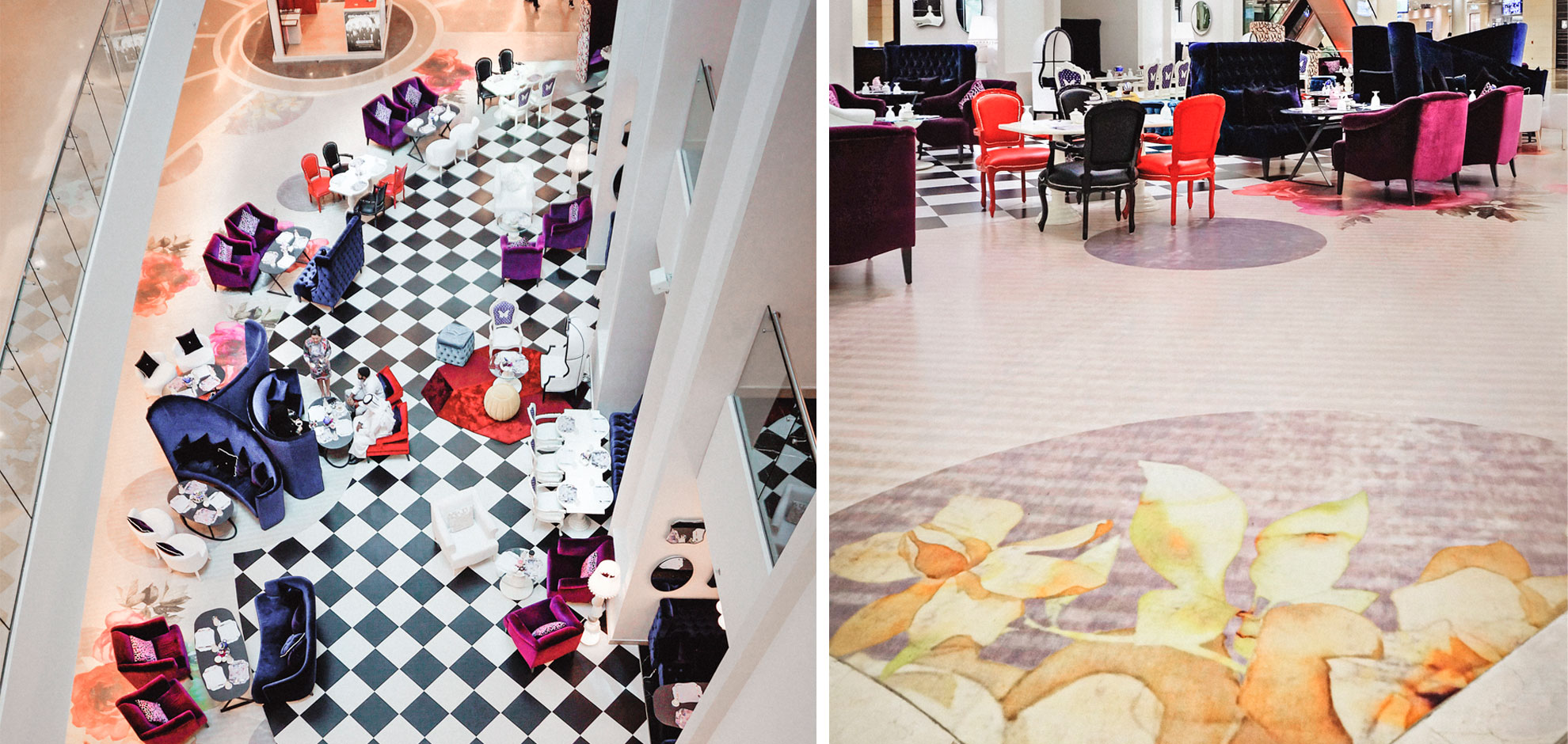 Fanajeen Cafè, Shopping mall Doha
Inkiostro Bianco wallpapers within an original and creative concept.
Surreal and fantastic suggestions for the concept cafè inspired by the magic world of Alice in Wonderland inside the shopping mall of Doha, Qatar.
This is a project with a funny look based on a dream-like concept, a story that aims at expressing iconic ideas with a striking aesthetic and emotional.
The EQ.dekor fiber glass flooring with Inkiostro Bianco floral decoration is the link throughout the whole project: it welcomes the steps of the customer and leads the way into the magic world of the cafè.
The high technical resistance of EQ.dekor fiber glass perfectly suits in a strongly characterised project, though keeping a very light mood.
An additional strength of EQ.dekor installed on the floor, is the possibility to apply a high-traffic finishing, which is particularly suitable in case of areas subjected to high traffic such as shopping malls, restaurants, public places, etc.
Following the path traced by the floor decoration, every furnishing element, the counter with abstracted shapes as well as the unusual seats, lead the imagination in a world where you could even meet the White Rabbit or the Queen of Hearts drinking a cup of hot chocolate.
Project: Stramigioli associati
Contract service
Hospitality