Fifty House Soho Hotel and Kowa Restaurant, Milano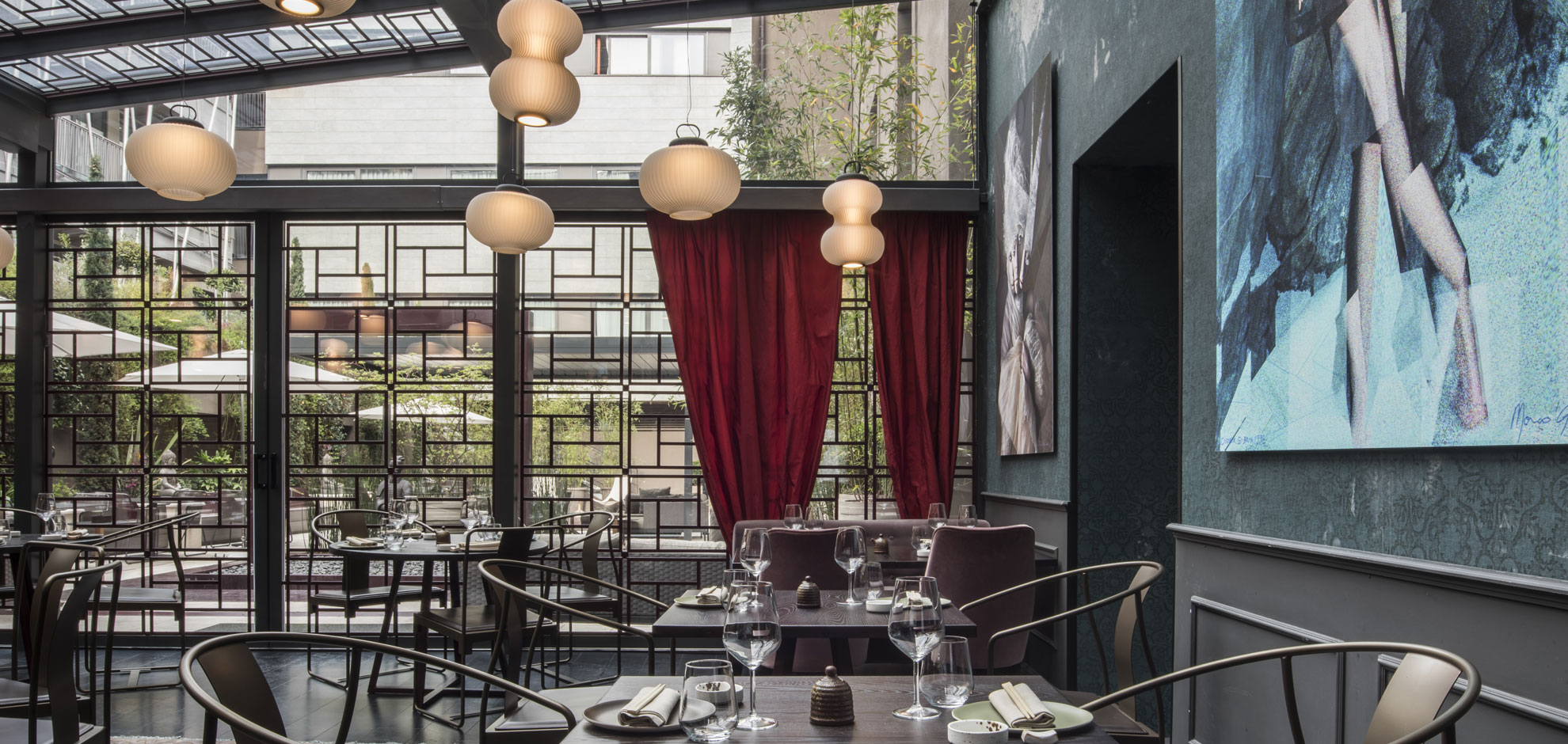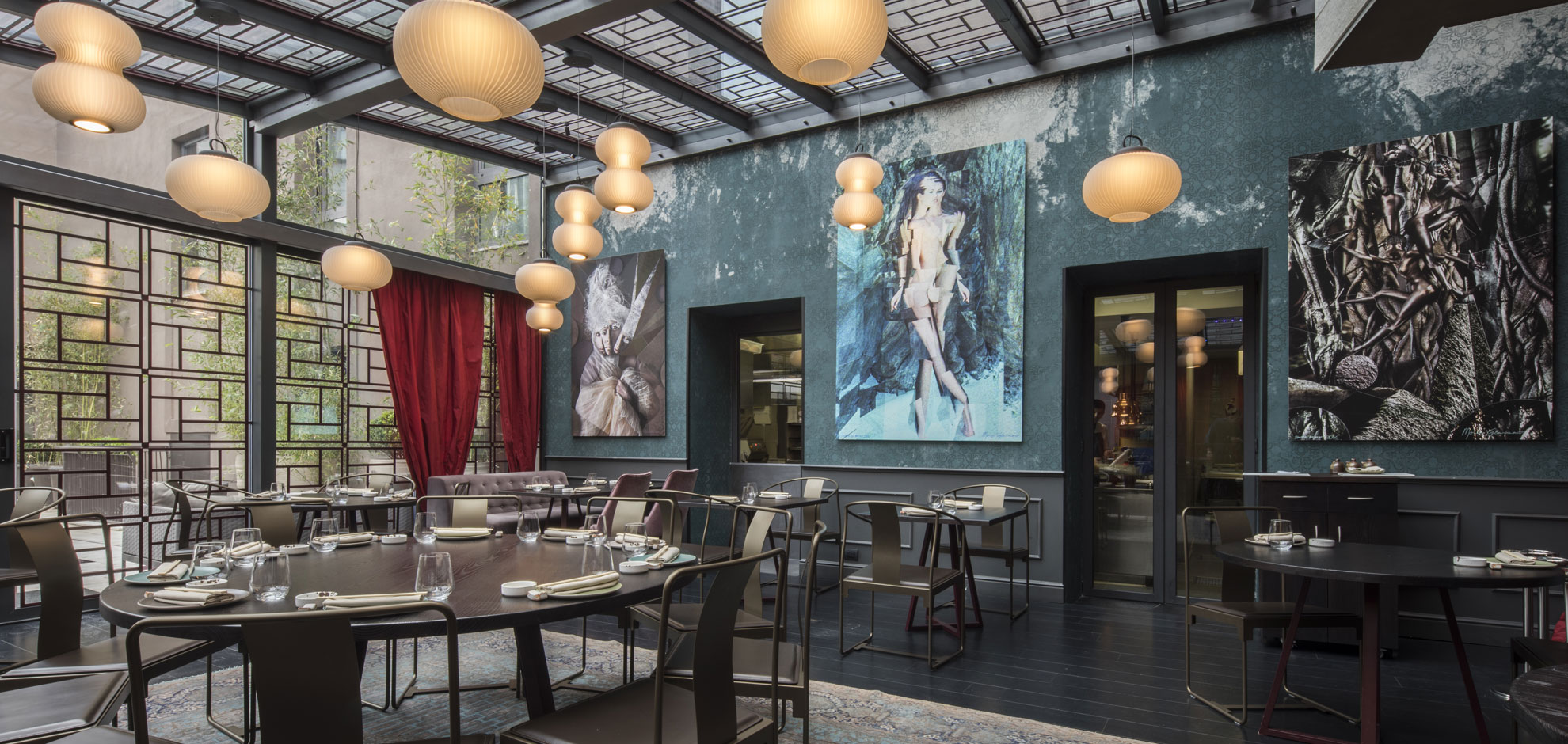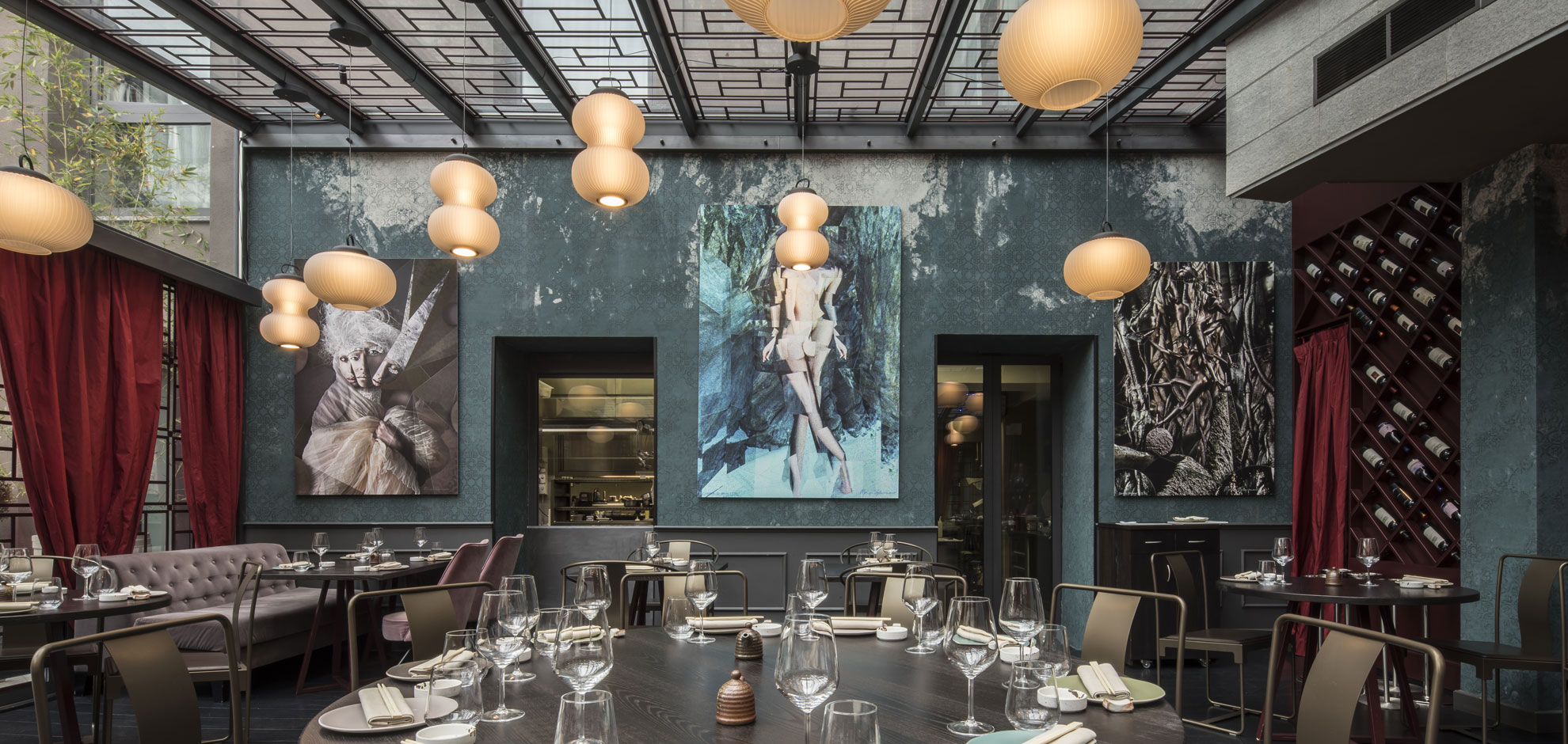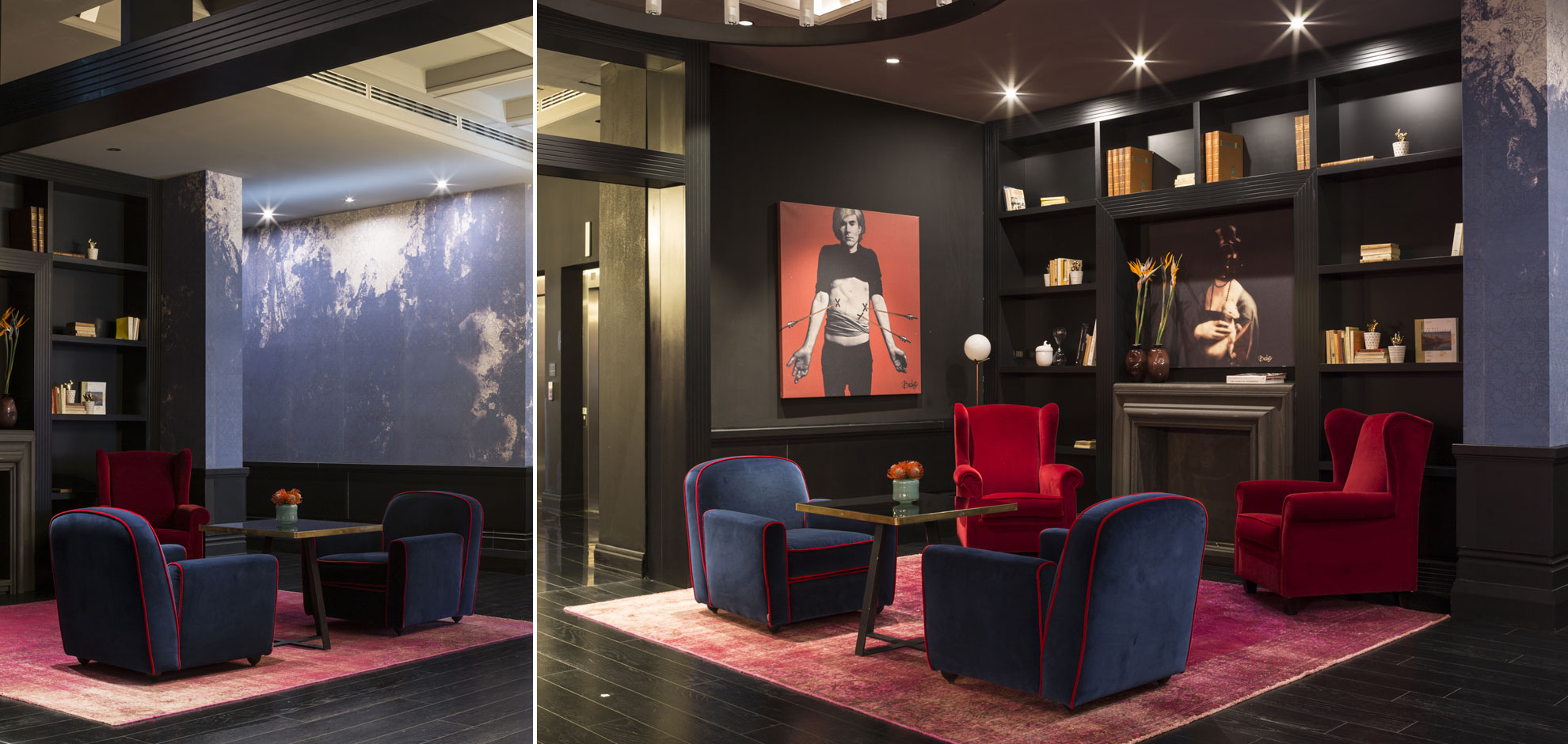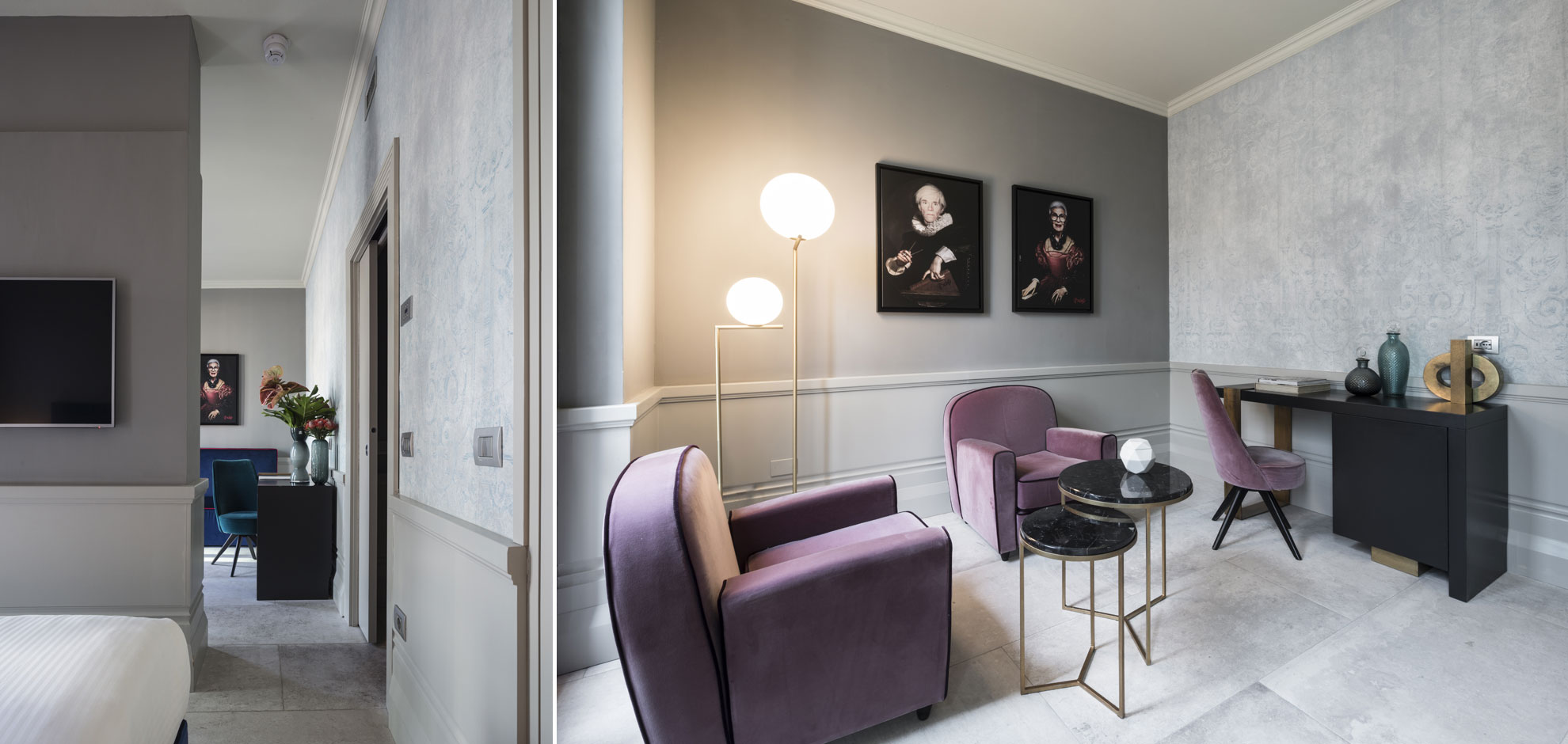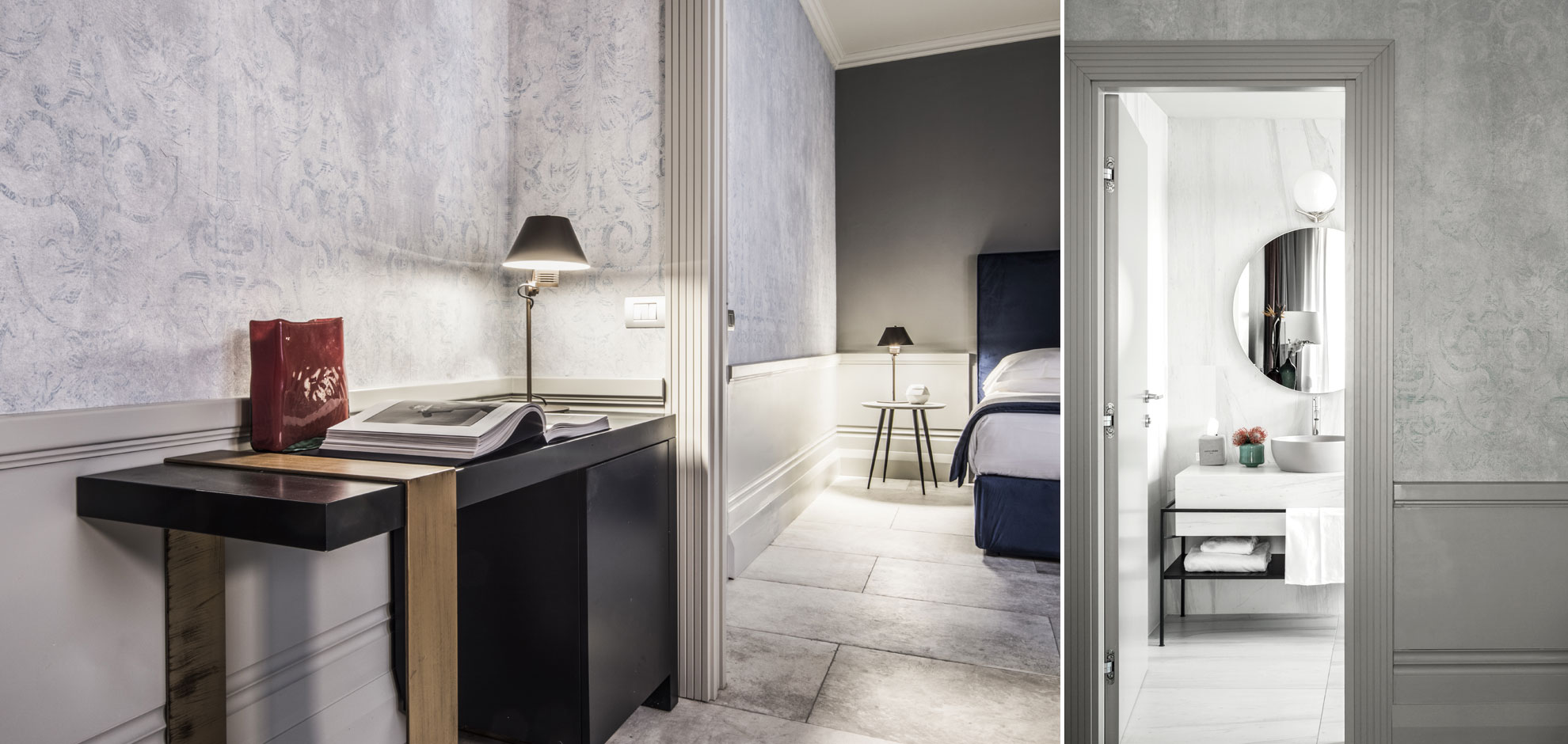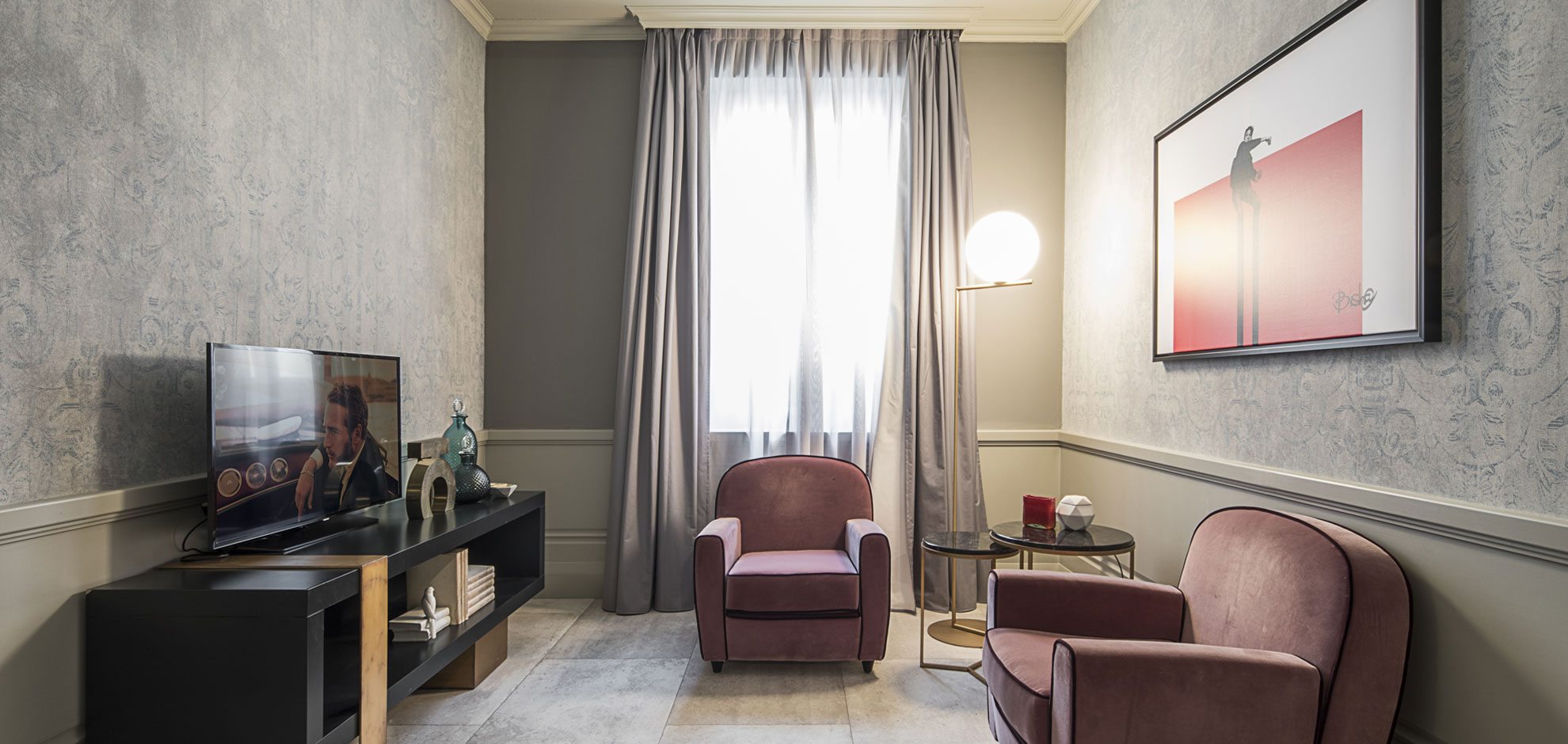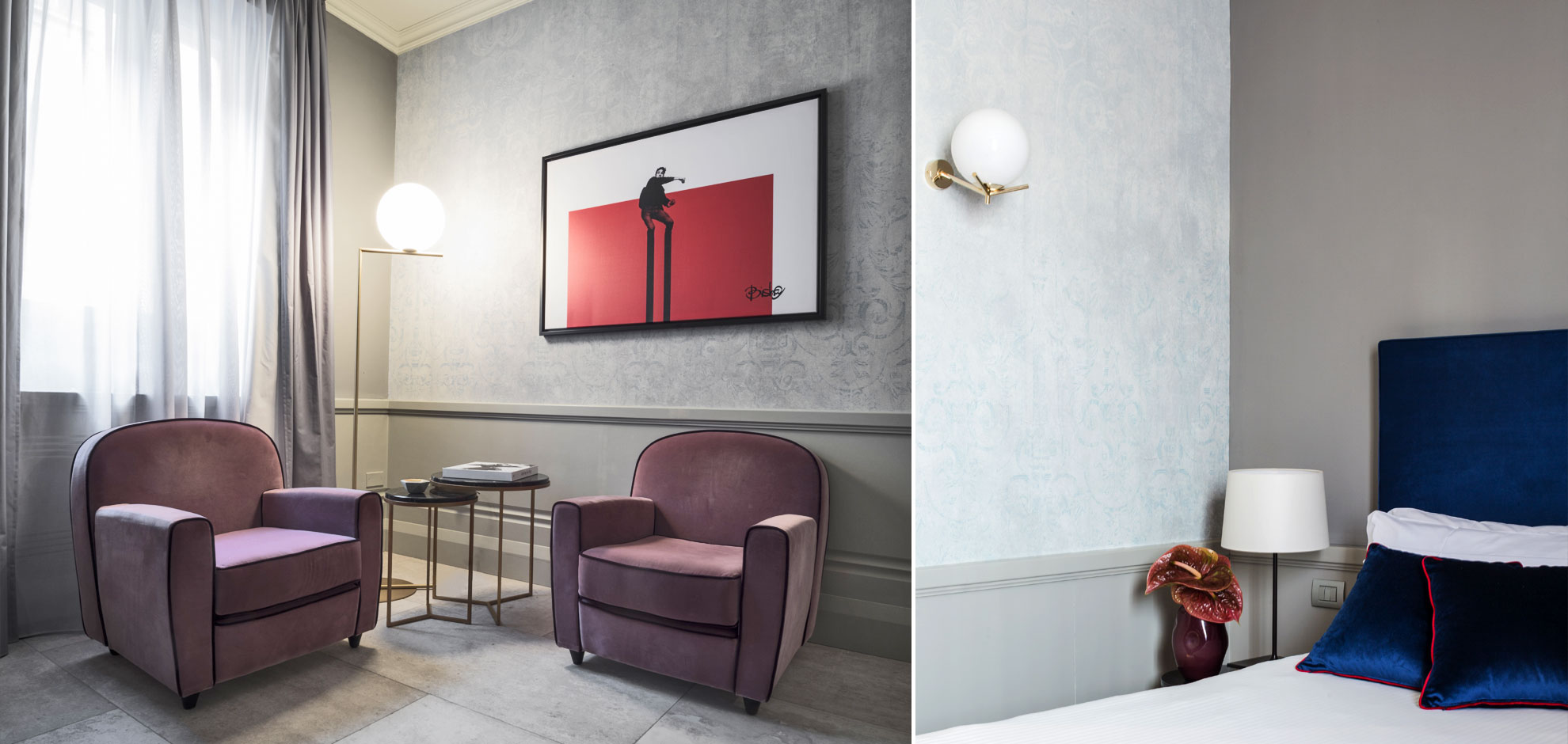 Fifty House Soho Hotel and Kowa Restaurant, Milano
The style of Inkiostro Bianco wallpapers elegantly enriches the luxury 5 stars Fifty House Soho Hotel and the Kowa Restaurant in Milan.
[gallery ids="4309,4311,4313,4315,4317,4319,4321,4323"]
An old residence renewed according to the original structure, a central district of the cosmopolitan Milan, rich in glass and steel buildings, and the desire to create a comfortable and welcoming surrounding having at the same time keeping an eye on the artistic inspiration. These are the essential ingredients that laid the foundations of the new hospitality concept by Architect Alessandra Vaccari for the Fifty House Soho Hotel.
An informal and cozy look based on the concept of a metropolitan living, where the guest can feel comfortable from the hall to the rooms on the upper floors.
The furnishing elements of the hall are armchairs with soft and stuffed velvet, big libraries filled with travel books, wallpapers and big carpets. All these elements are characterised by the three colours that feature the whole project: powder pink colour, blue and red, in stronger tones in the hall and softer shades in the rooms.
The Inkiostro Bianco wallpapers perfectly reflect this theme providing a strong character to the hall, that harmonically suits the works of the artist Bisha. In the rooms, instead, the colour tones of the wallpapers are more delicate and relaxing with classic damasked designs that match to the pastel boiserie.
The twin project of the Fifty House Soho Hotel is located not so far from the centre of the city and it is the Kowa restaurant.
A modern Asian restaurant in the centre of the Milanese metropole: a whole continent and the best of its cuisine mix with contemporaneity and fineness. Two different worlds meet in the veranda with an original and refined style, where the wallpapers create the perfect background in combination with the graphic designs proposed in the hall of the Fifty hotel project.
140 exclusive and privileged seats can enjoy a room that adds a modern touch to the oriental art déco style.
Shades of sea green, dark purple, brass and glossy black confer a sensual and elegant touch creating a mixture of visual and taste sensations fascinates and conquers the guests.
Arch. Alessandra Vaccari
Contract service
Hospitality