Frizzcafè, Bari: a place that combines materials and shapes in a surprising way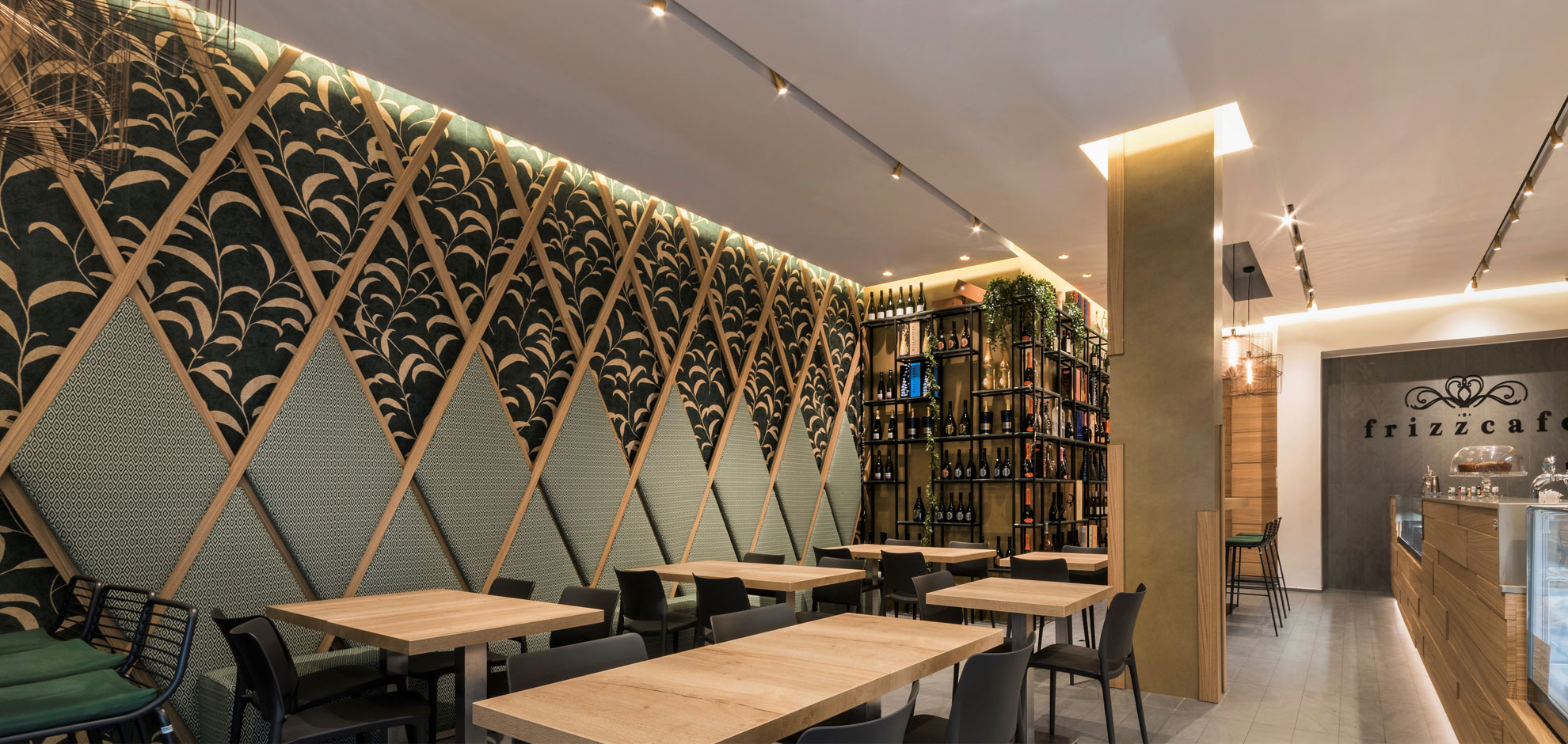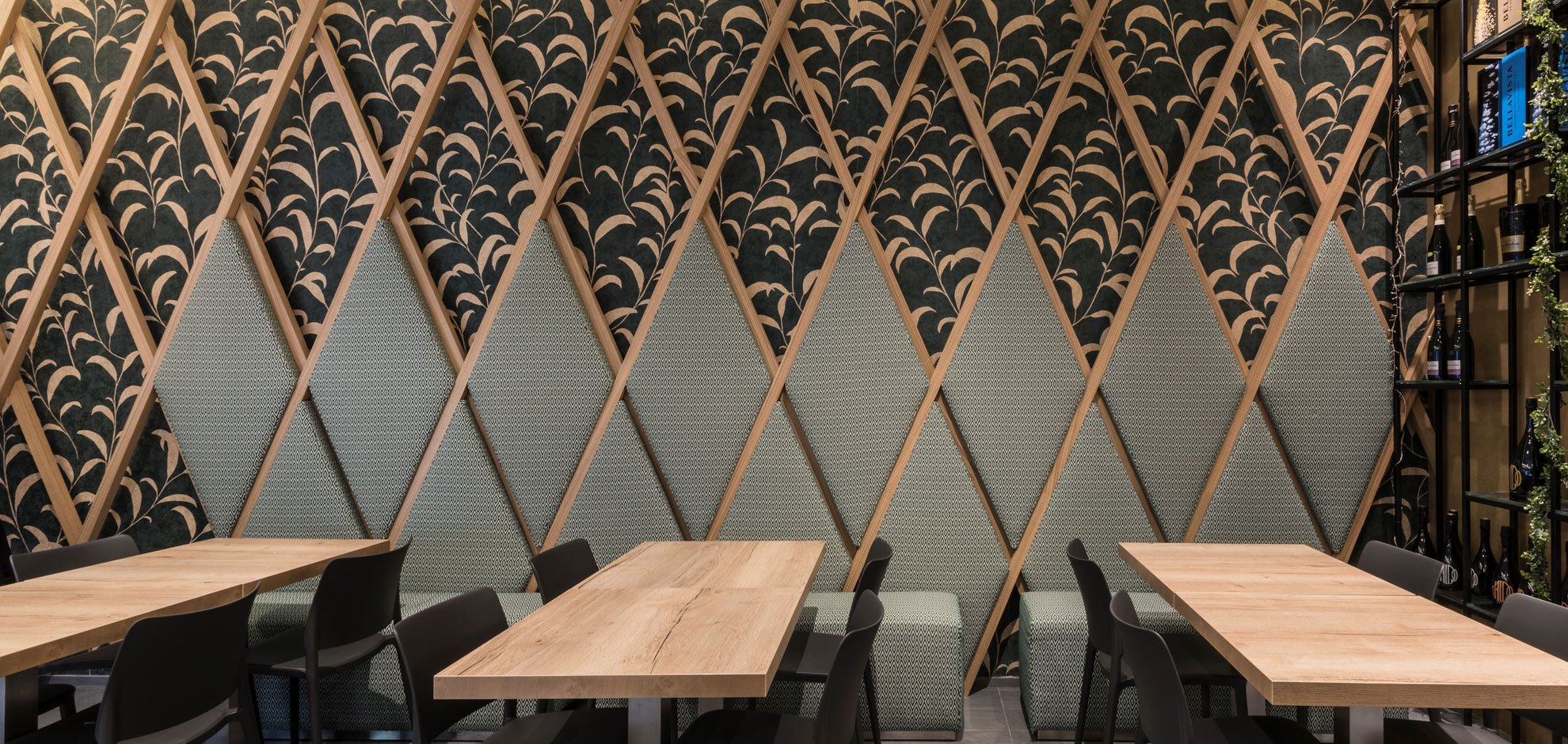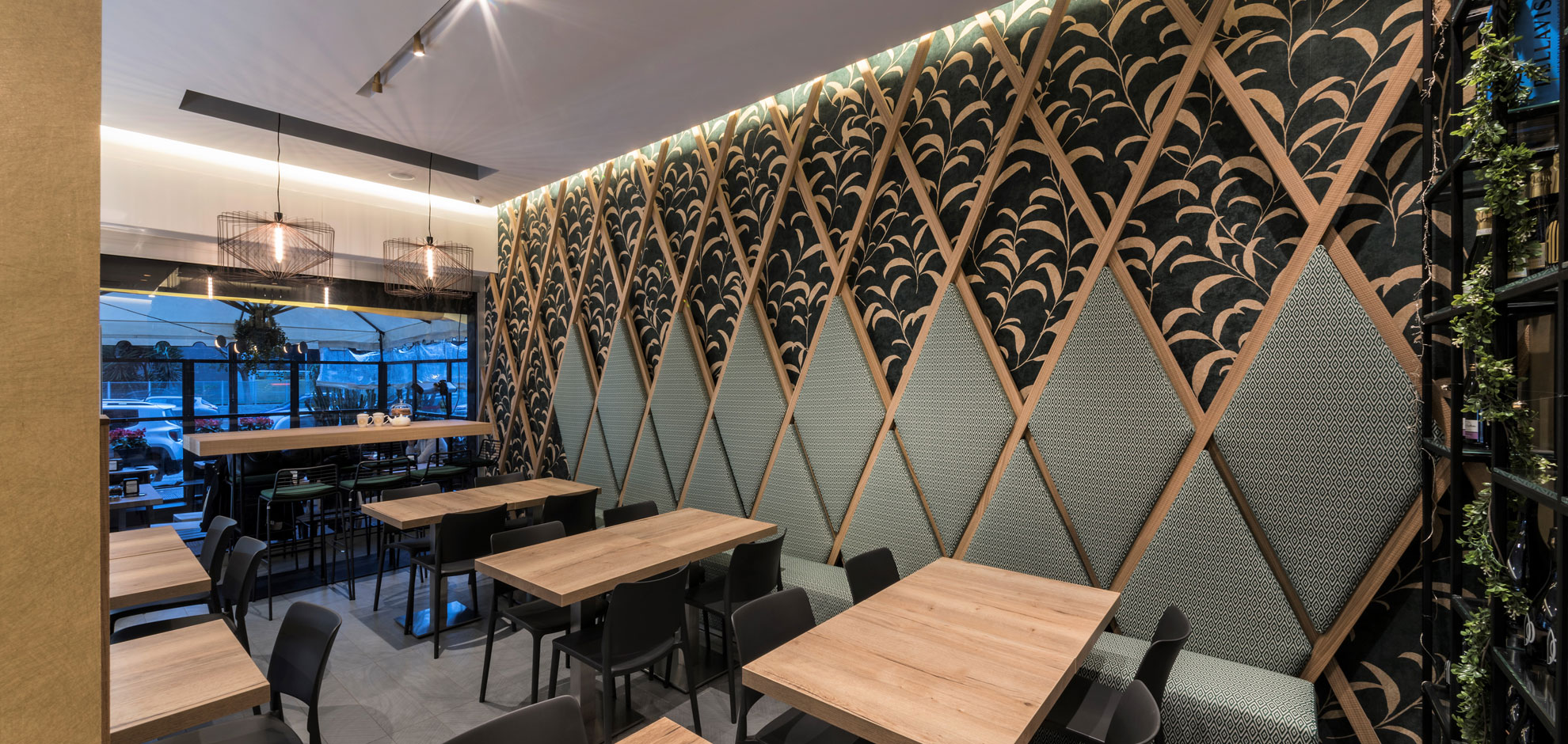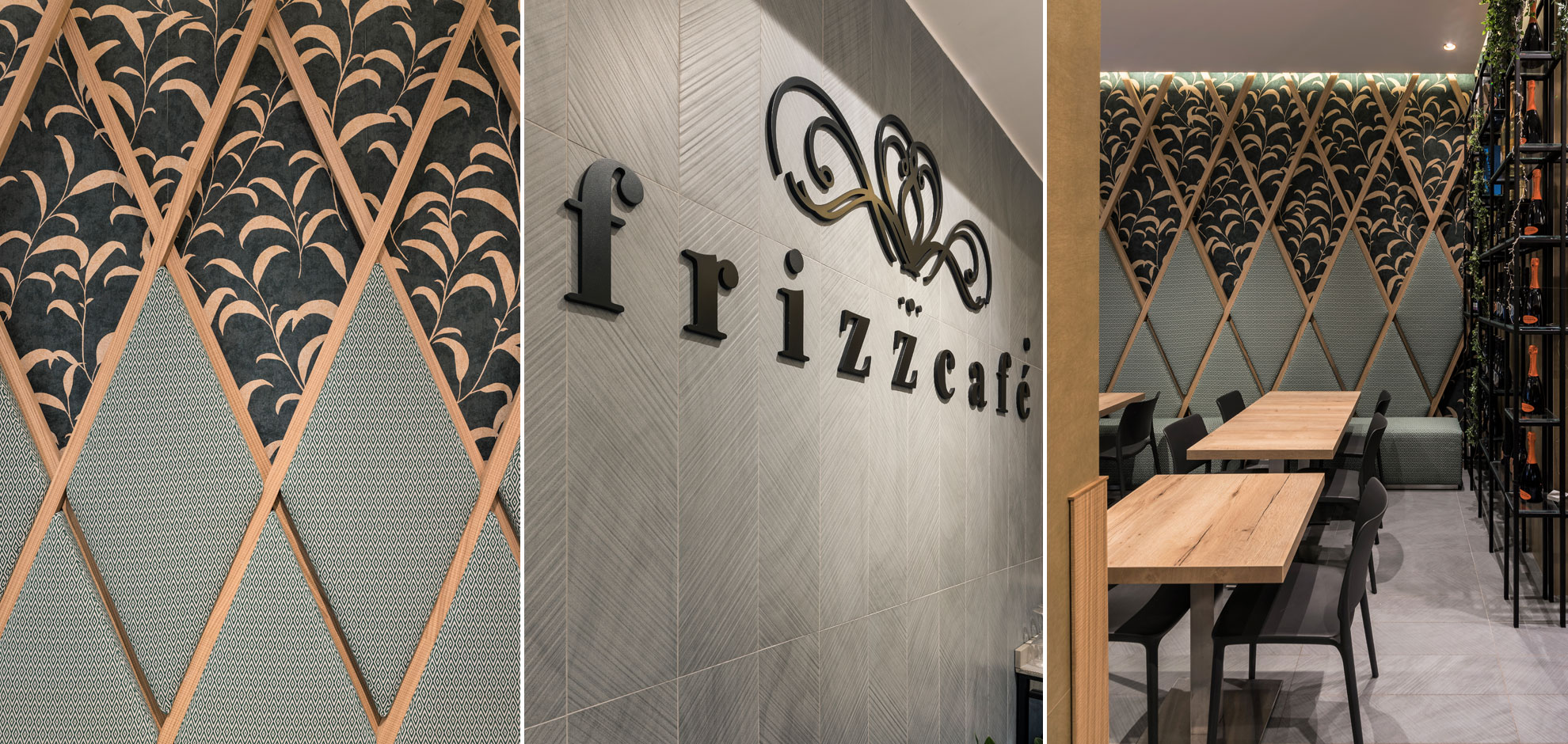 Frizzcafè, Bari: a place that combines materials and shapes in a surprising way
Inkiostro Bianco's Goldenwall wallpapers fit into a renovation context characterised by contrasting materials.
The project to renovate Frizzcafè started from the concept of breaking down the interior space to differentiate the different areas by contrasting shapes and geometries. This concept was further strengthened by the choice of materials, their association and the finishing of the surfaces.
The designer's high level of experience and aesthetic sense made balanced use of the chosen elements, bringing the project concept to fruition in an excellent way.
The entire space is immediately revealed by the large access windows, beyond which the apparently autonomous, functionally separable and formally contrasting rooms can be identified. The use of materials, between the continuity and discontinuity of the horizontal and vertical surfaces, starts with the flooring, whose geometry in relief in a chevron matrix ends on the back wall and becomes the support for the business logo. The monolithic appearance of the large bar counter is emphasised by the discontinuous line of the upper profile in which the glass displays are inserted.
On the opposite side and in antithesis, the Inkiostro Bianco wallpaper comes into play. The "Follie" graphic design from the Goldenwall collection brings a touch of elegance with its floral pattern and delicate gold pigments embedded in the gold vinyl paste. This sense of refinement is layered with a composition of wooden elements of rigorous geometry, up to the textile component of the upholstery that gives it substance.
The space, in its final structure, provides an overall experience of relaxation within the various functional actions (eating, drinking coffee, reading, etc.) but above all restores the "ritual" dimension of being together in conviviality within a stimulating place.
Project: Studio Rocco Mele Architetto
Contract service
Hospitality