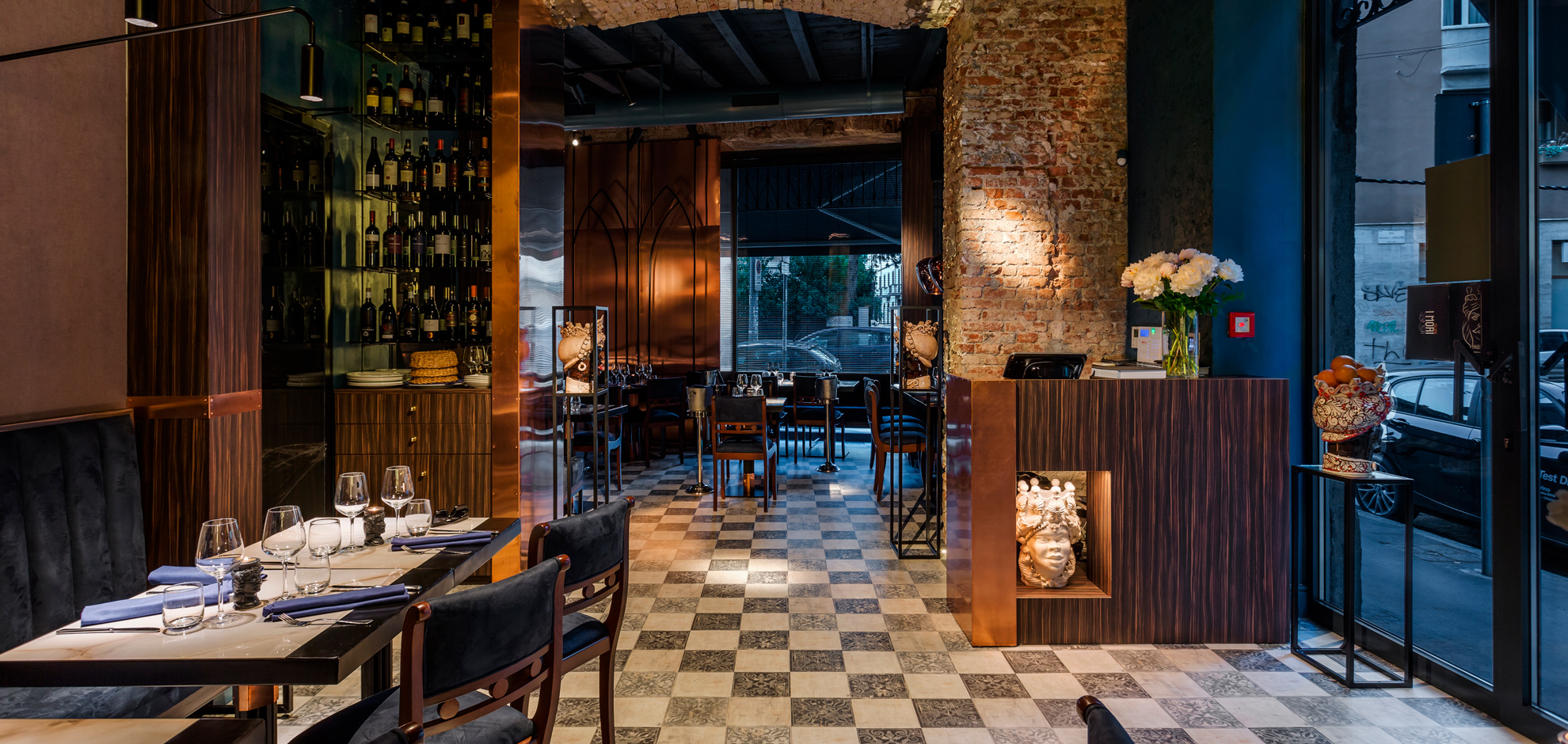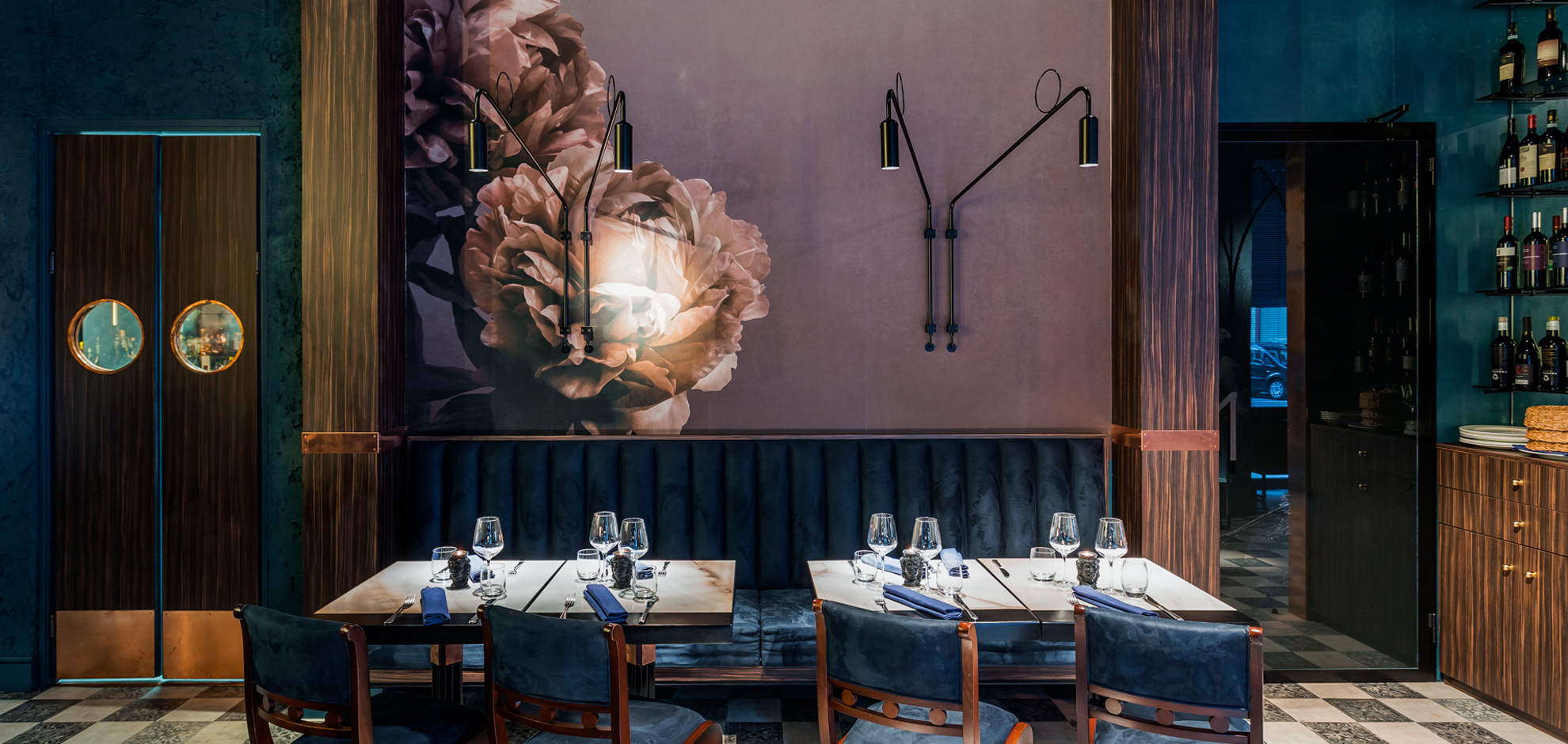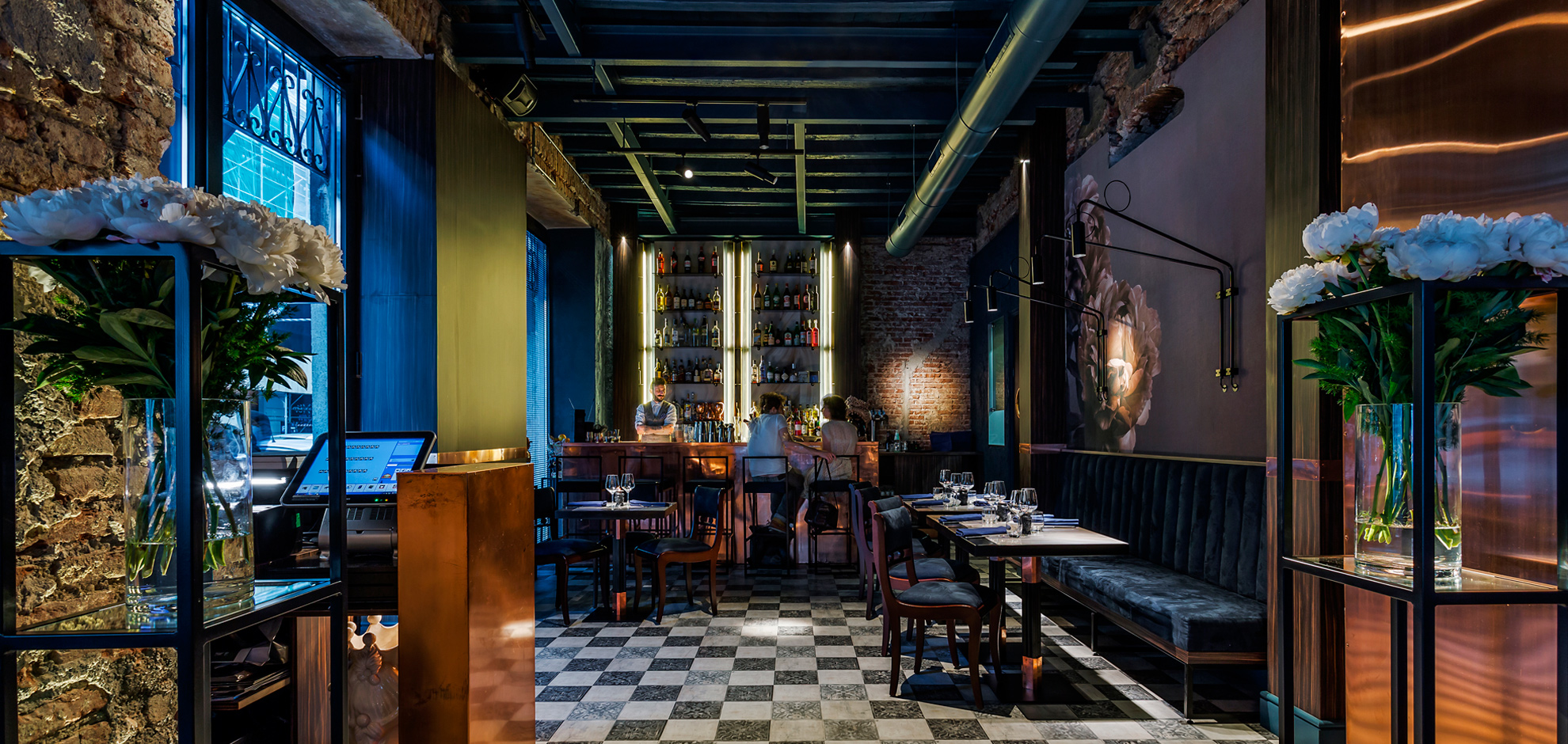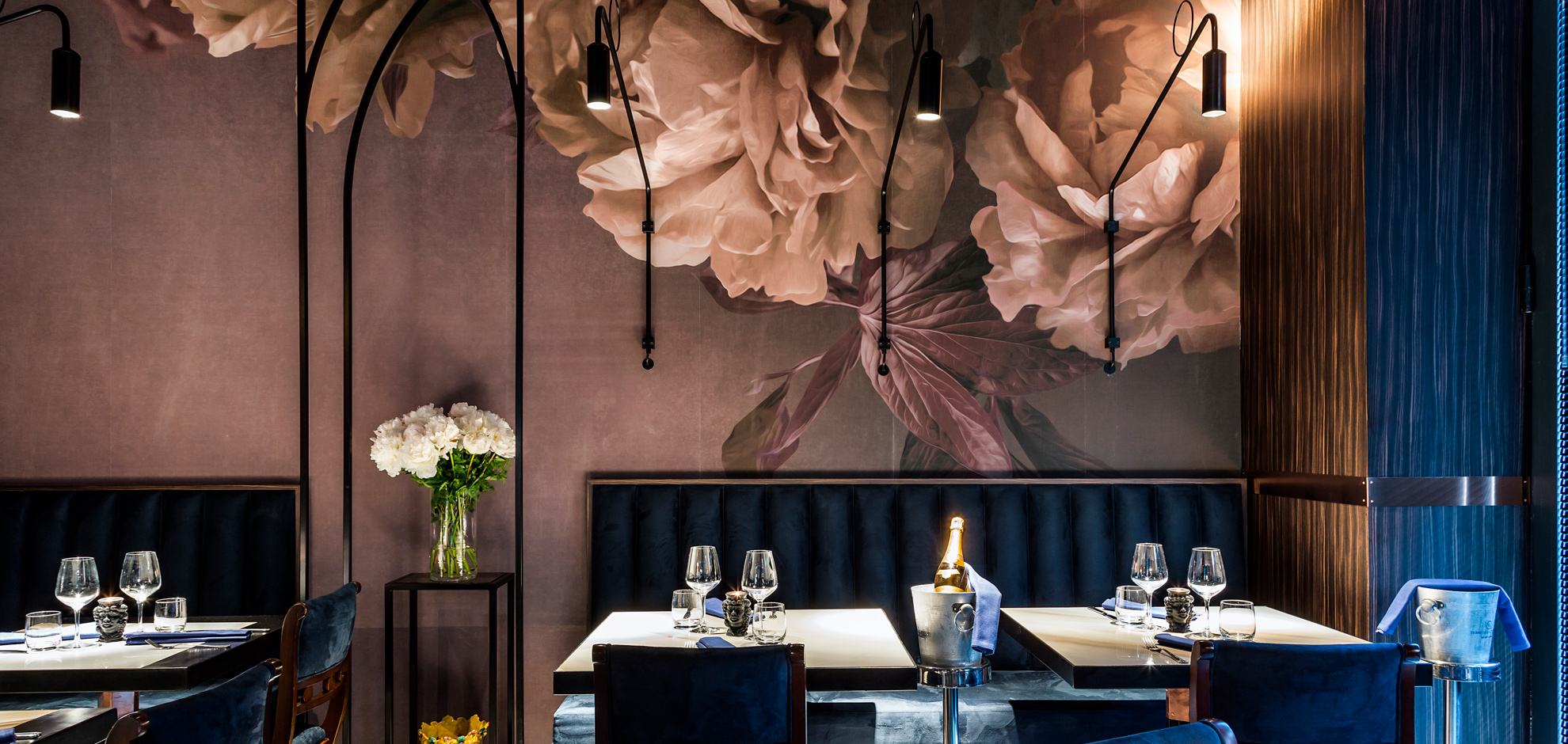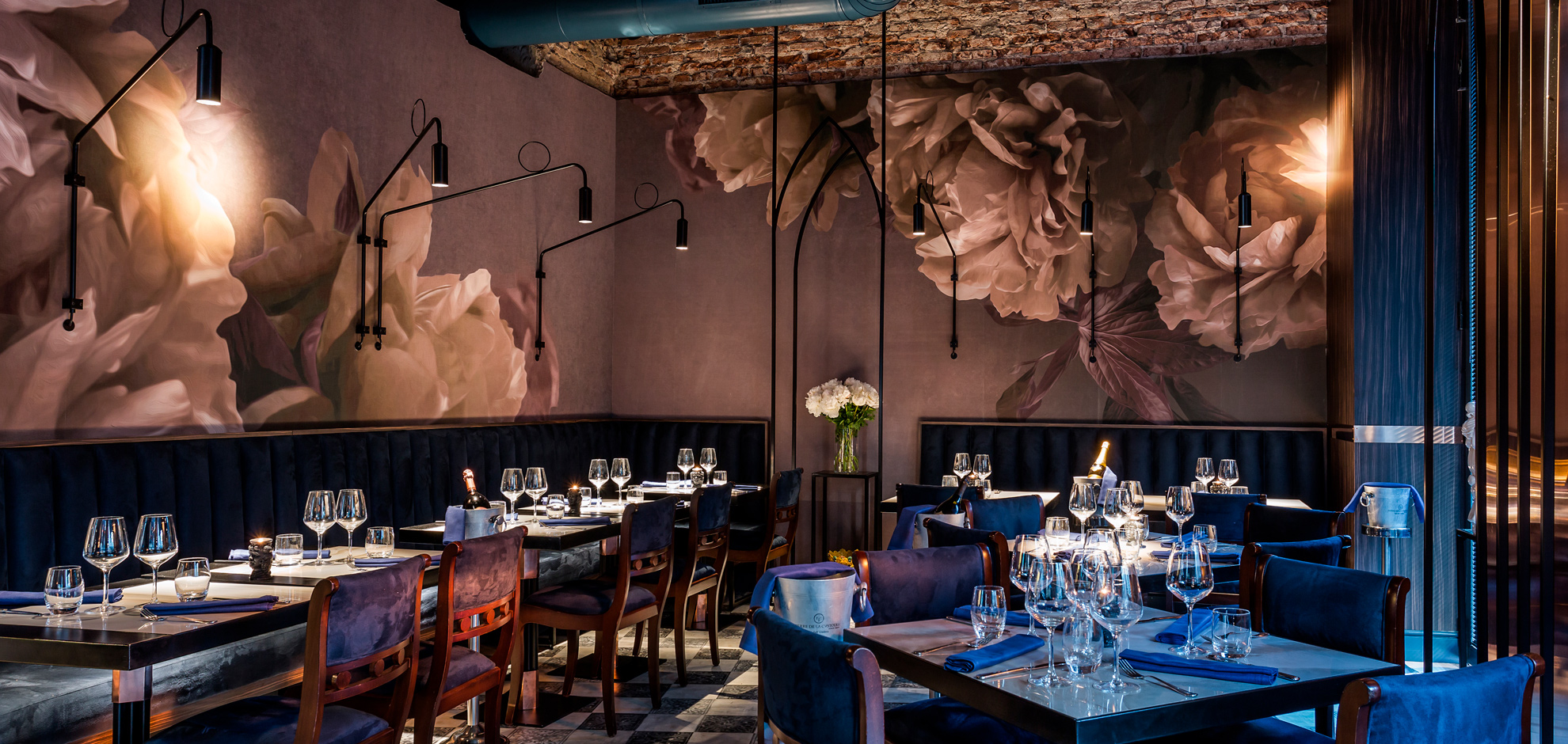 I Mori restaurant, Milan
Culinary tradition meets architectural innovation and the elegant style of Inkiostro Bianco wallpapers.
The restaurant "I Mori" is a nook that smells like Sicily in the centre of Milan. The structure of the restaurant, which cook is deeply rooted into the Sicilian tradition, has been planned to offer a unique and evocative experience to the customers.
The concept designed by Nick Maltese has the aim to throw the guests into an antique Sicilian farmhouse, while at the same time staying connected to the present through luxury and modern elements, typical of the metropolitan lifestyle.
The signature of Inkiostro Bianco covers the walls of the restaurant room with a wallpaper featuring peony flowers, which has been chosen to confer softness and elegance to the room.
The original structure has been maintained and enhanced by the contrast among elements like iron beams, solid bricks and exposed visible systems, in addition to extremely modern areas, such as the copper-covered bar counter and striped alabaster. Thanks to the neon back lighting these areas has a chic and bright atmosphere.
The fineness of the vinyl wallpaper perfectly suits to the vintage tones of the restaurant room, thus showing the extreme versatility of the product of Inkiostro Bianco.
The meticulous care for details, that is confirmed by the typical Moorish heads from Santo Stefano of Camastra, the mixture of styles and shapes, the architectural contrasts and the research for innovation with an eye on tradition, are the ingredients that N+M Studio has used to create a unique and charming location for " I Mori" restaurant.
Project: N + M Studio
Arch: Nick Maltese
Contract service
Hospitality