Kingfisher, a jewel in the heart of San Diego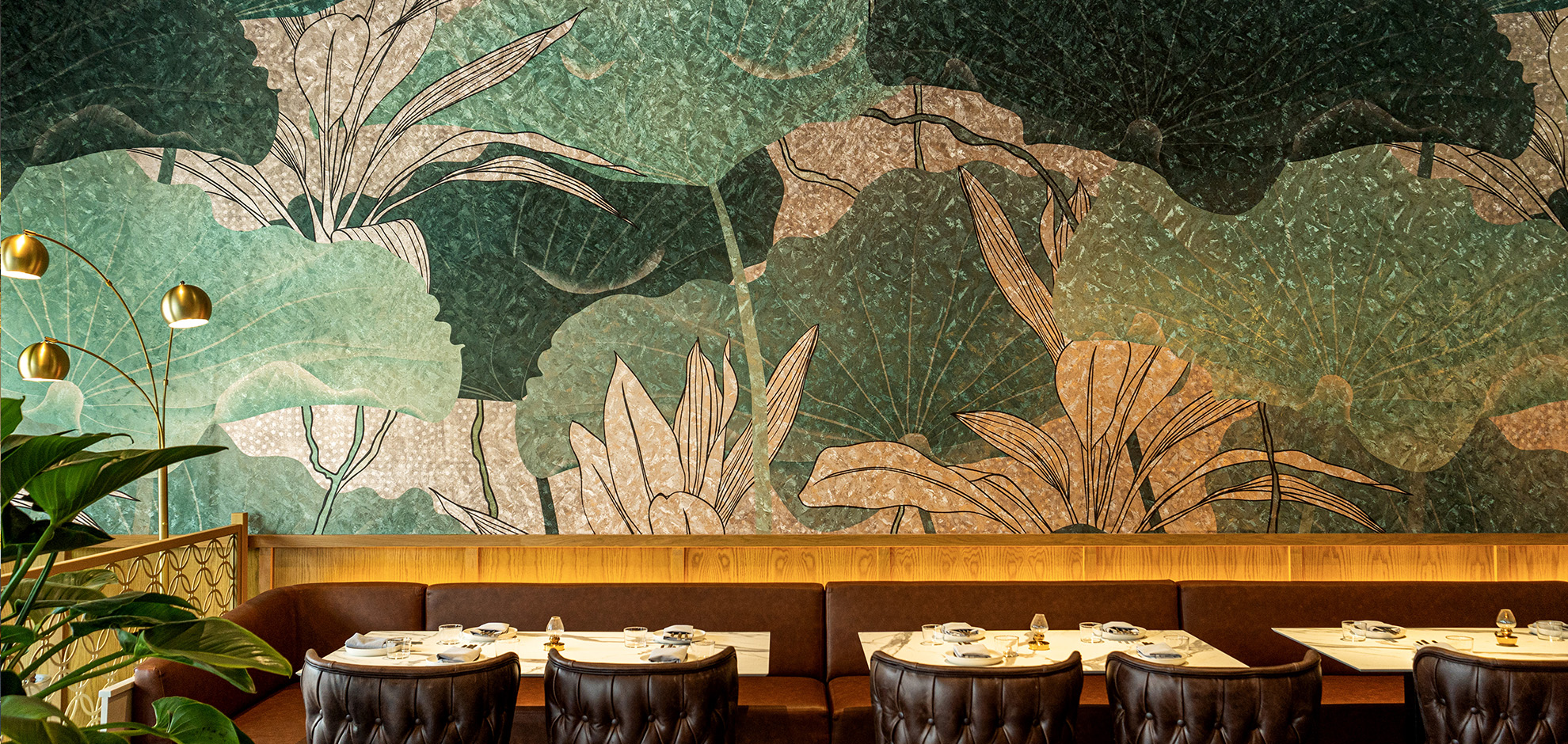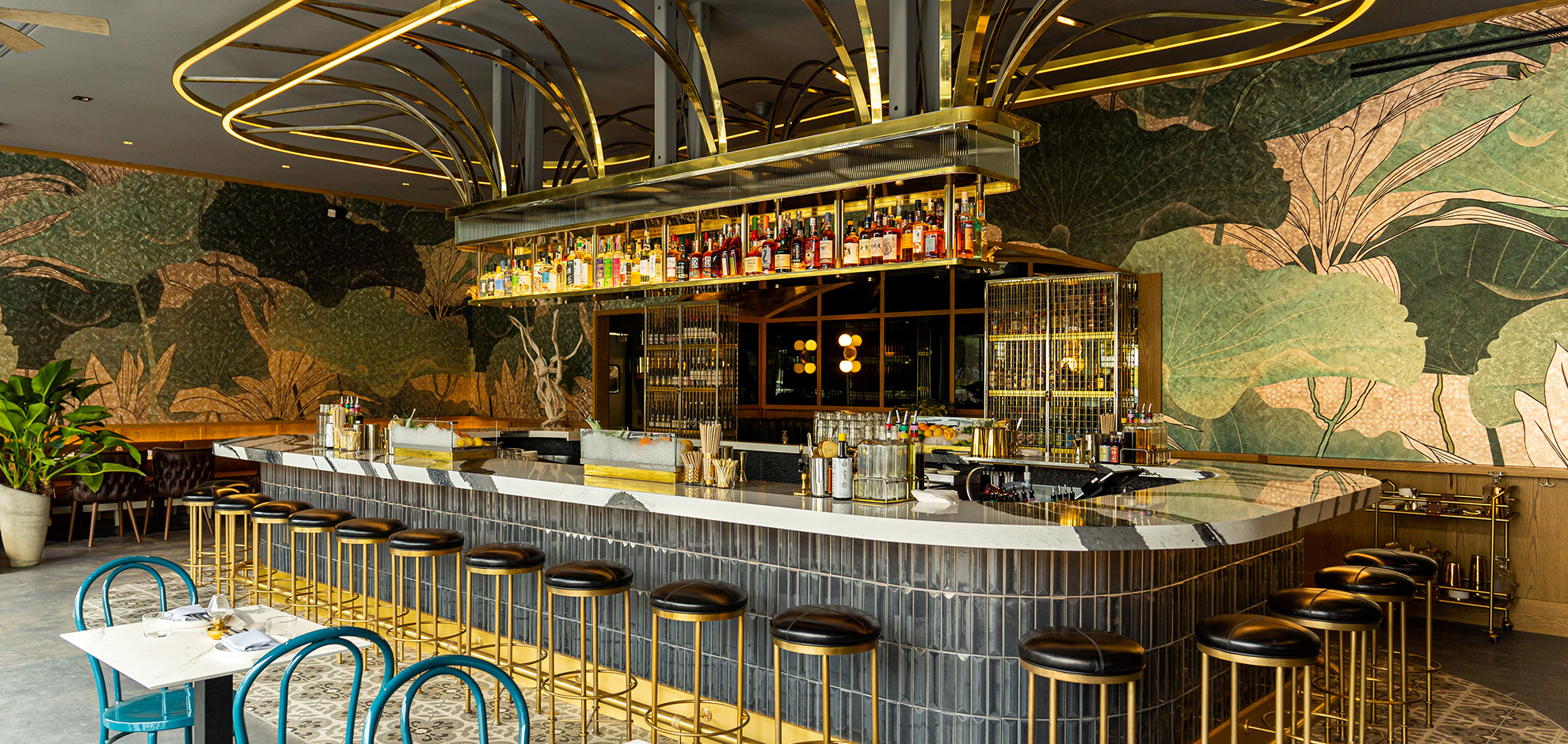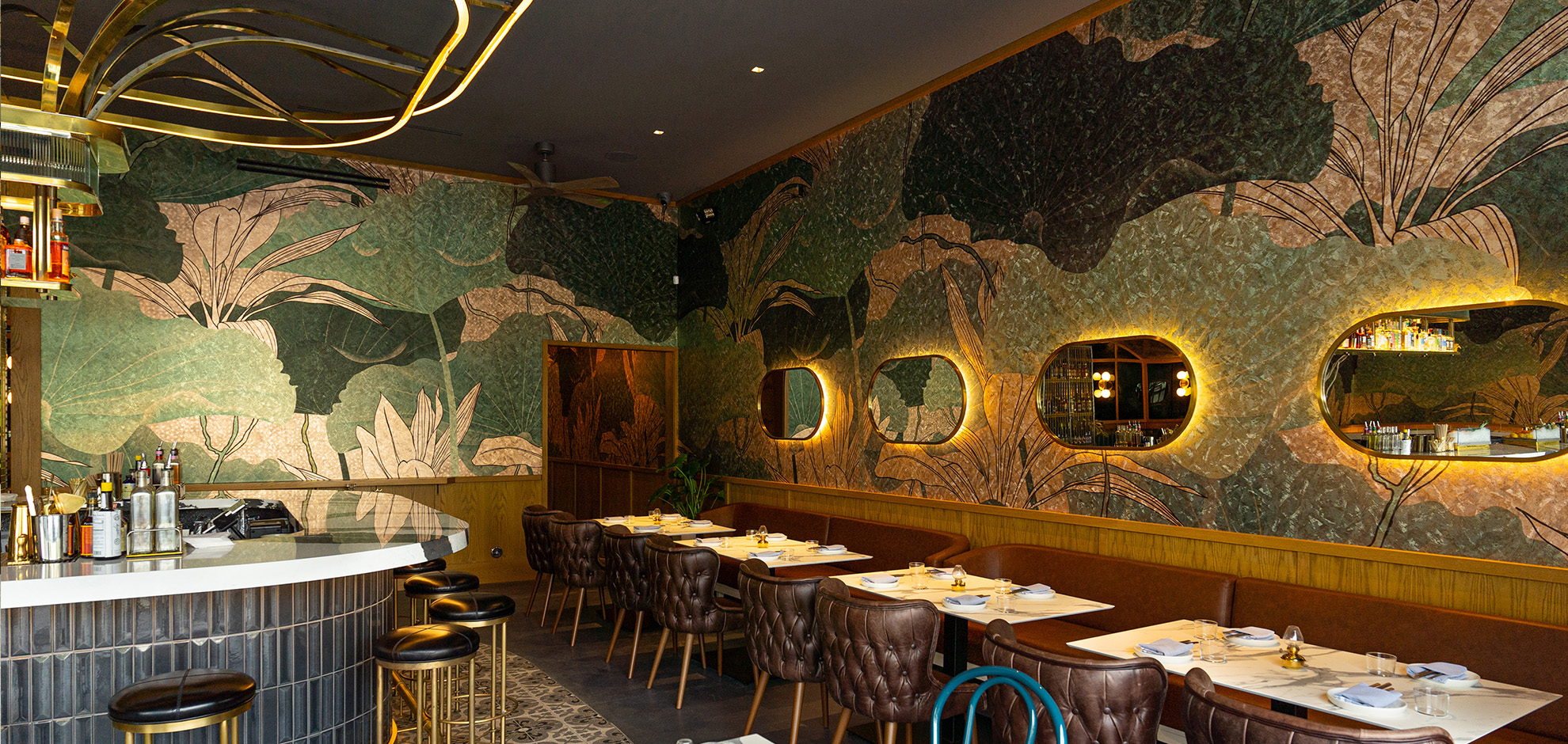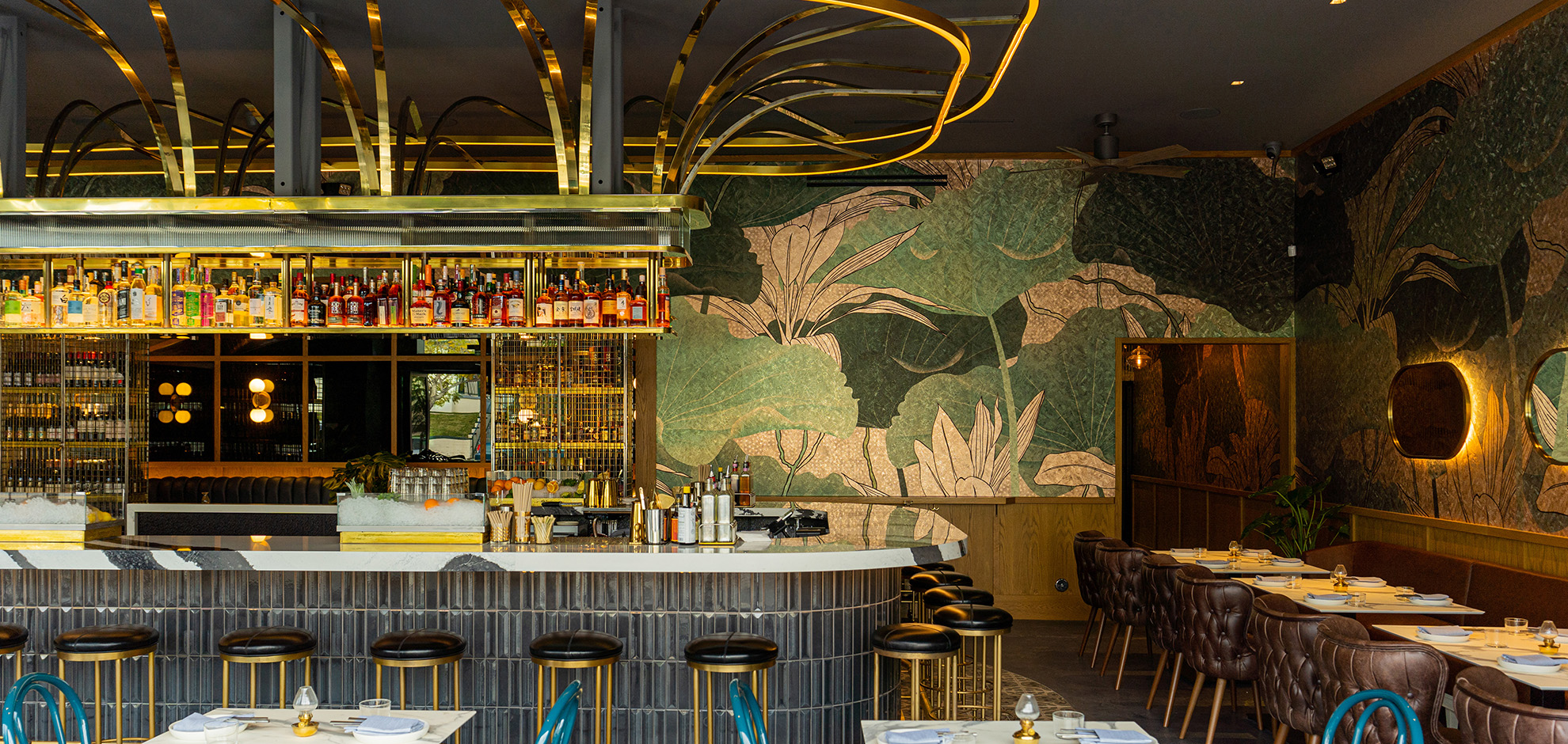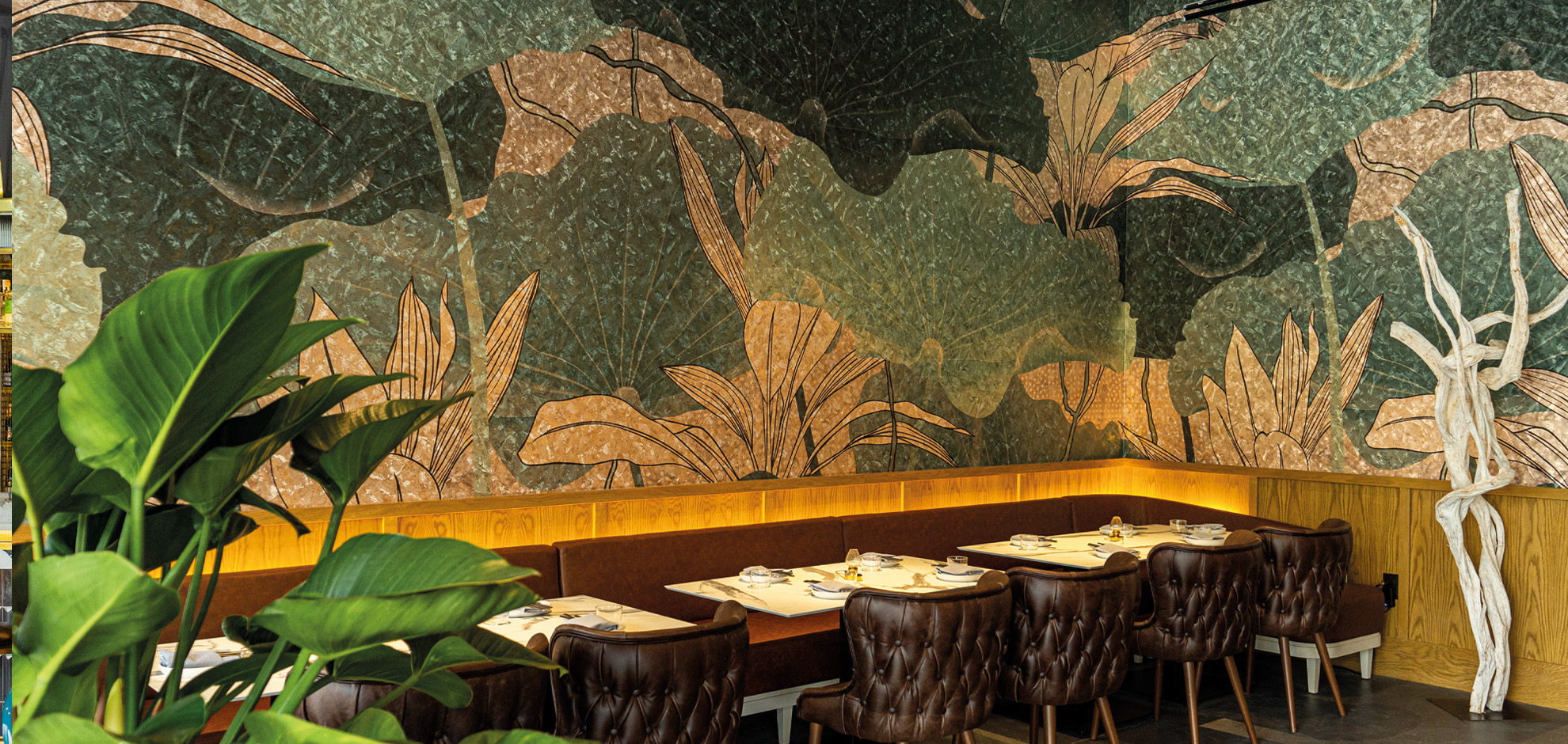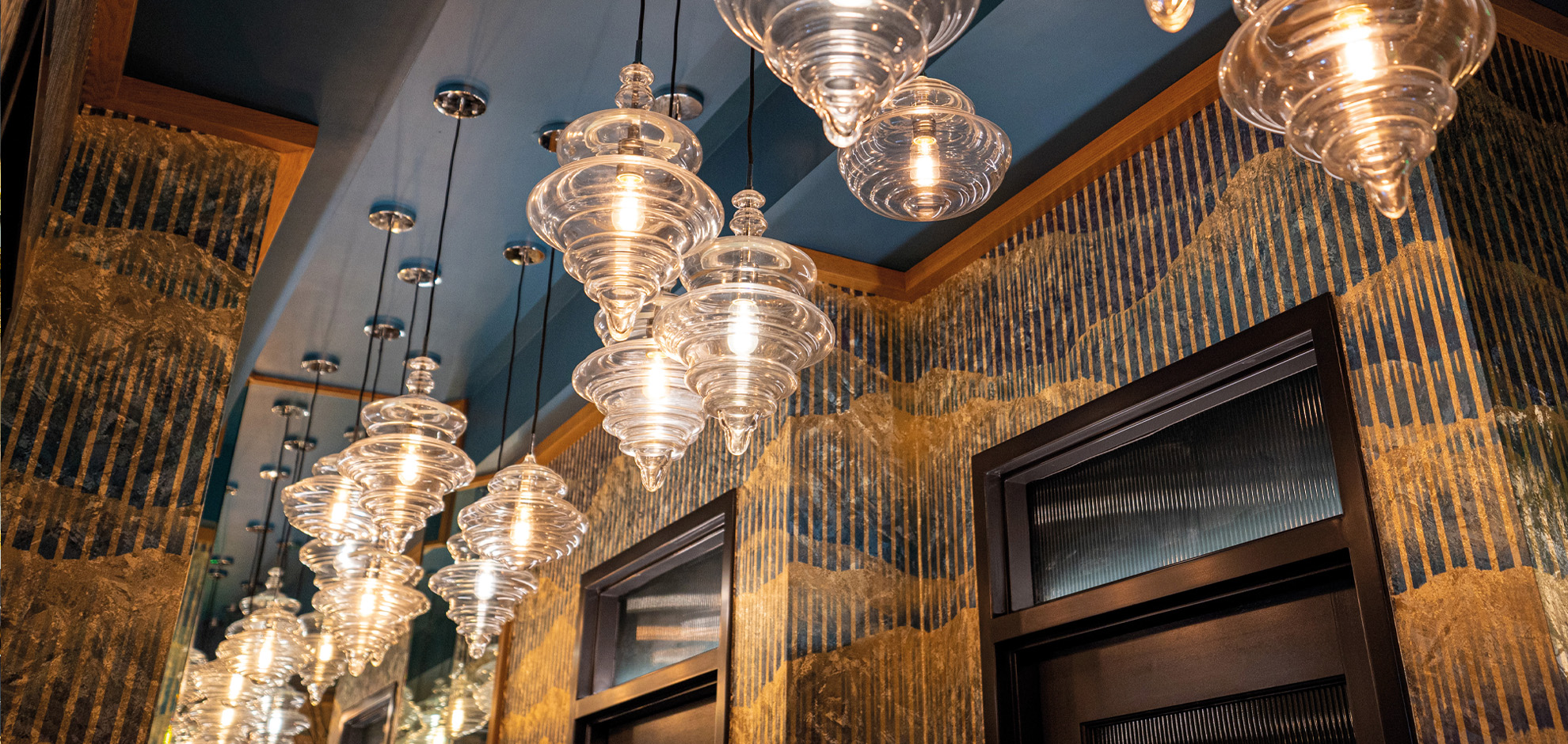 Kingfisher, a jewel in the heart of San Diego
Goldenwall wallpapers by Inkiostro Bianco influence the style of the modern restaurant and cocktail bar in Golden Hill
Kingfisher is a new venue in Golden Hill, the historical district of San Diego characterized by eclectic architectures of the earliest Twentieth Century.
It is a cocktail bar and restaurant whose culinary offer inspired the style of the interior featuring Vietnamese and French influences even starting from the look of the space.
OCIO designgroup is a design firm based in San Diego that managed the project development and succeeded in making the most of the space.
The bar commands the dining venue, the focal point around which the surrounding environment is articulated.
A grand bloom of a metal structure dominates the scene like a flower whose petals unfold in a halo over the 20 seats surrounding the bar, flanked by equally imposing metal cages lit to highlight the top-quality spirits that will make up the cocktail offerings available.
A mix of furnishing, finishing and colours characterise the space and impress with curiosity the ones looking from the outside in by inviting them to enter.
The radiant and deep color palette of Kingfisher emulates the richness of the Southeast Asian flavours brought to the table. And it is the colour palette that gives character and defines the atmosphere of the restaurant, which, starting with the wallpaper, guided the choice of colours and combinations studied in detail by the designers. The Elementa pattern of Inkiostro Bianco's Goldenwall collection features that lush exotic je ne sais quoi that, according to the designers, is rare to be found among the typical hospitality design options.
The Goldenwall wallpaper collections are real jewels on the walls, ideal to illuminate and embellish with elegance the places of conviviality, restaurants, hoteleries and clubs with a refined and enchanting design. The iridescent reflections and unexpected nuances of the decorations are enhanced by the sheen of the metallic gold leaf effect.
Sitting at the Kingfisher embraces in a magical atmosphere made real by a skilful design of the spaces that enhances the environment and offers an immersive experience in a harmonious dialogue between space and the tasting proposal.
Contract service
Hospitality