Restaurant Acquerello in Ercolano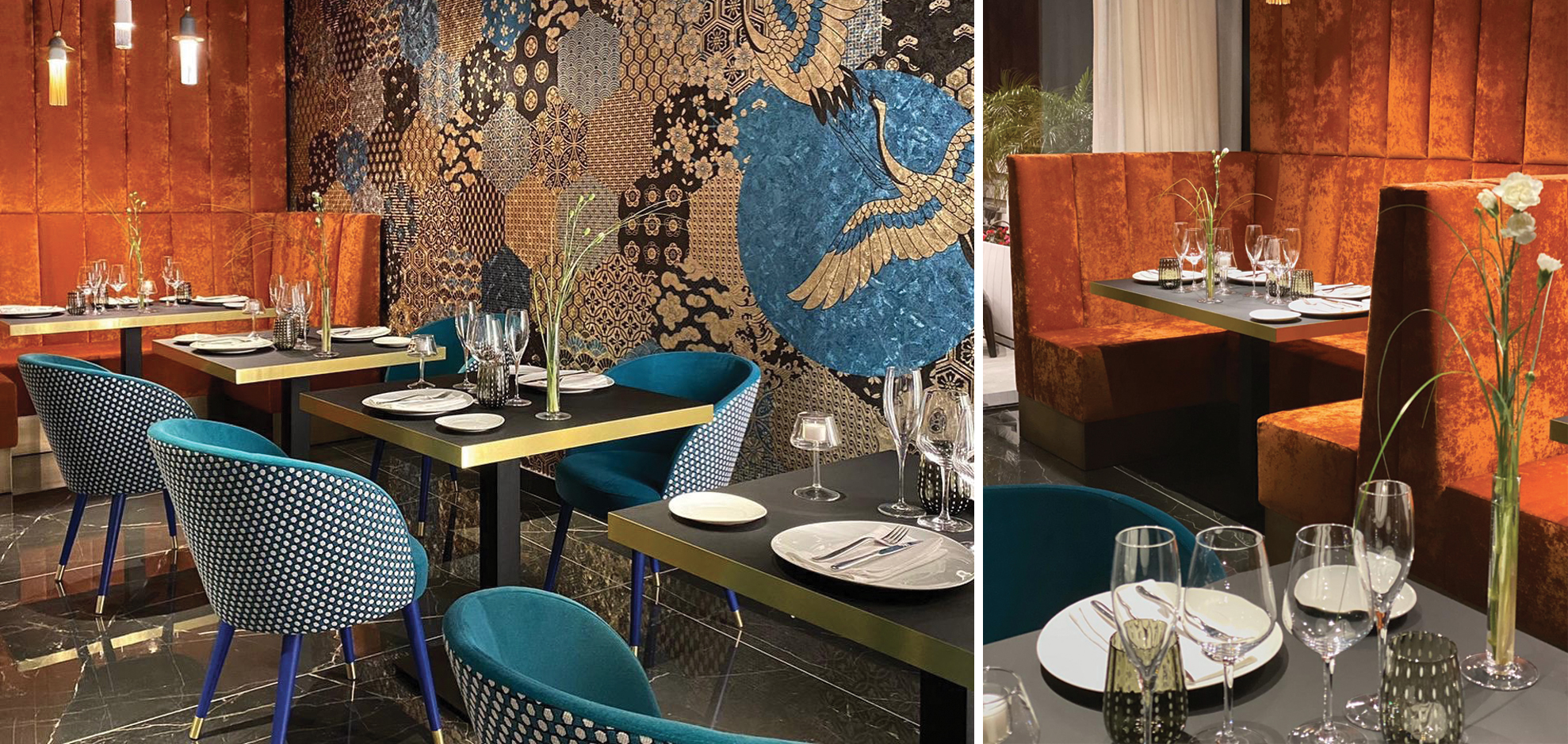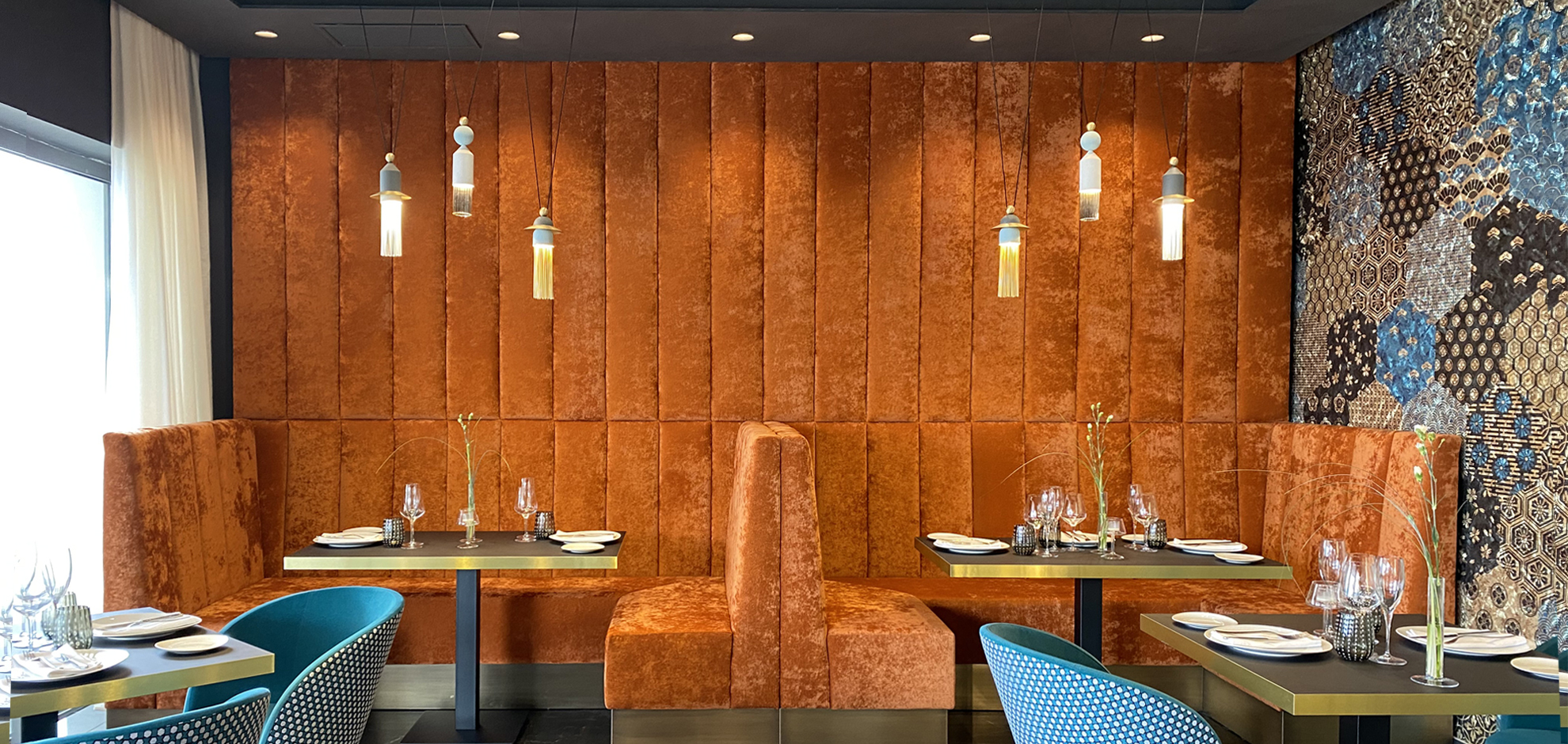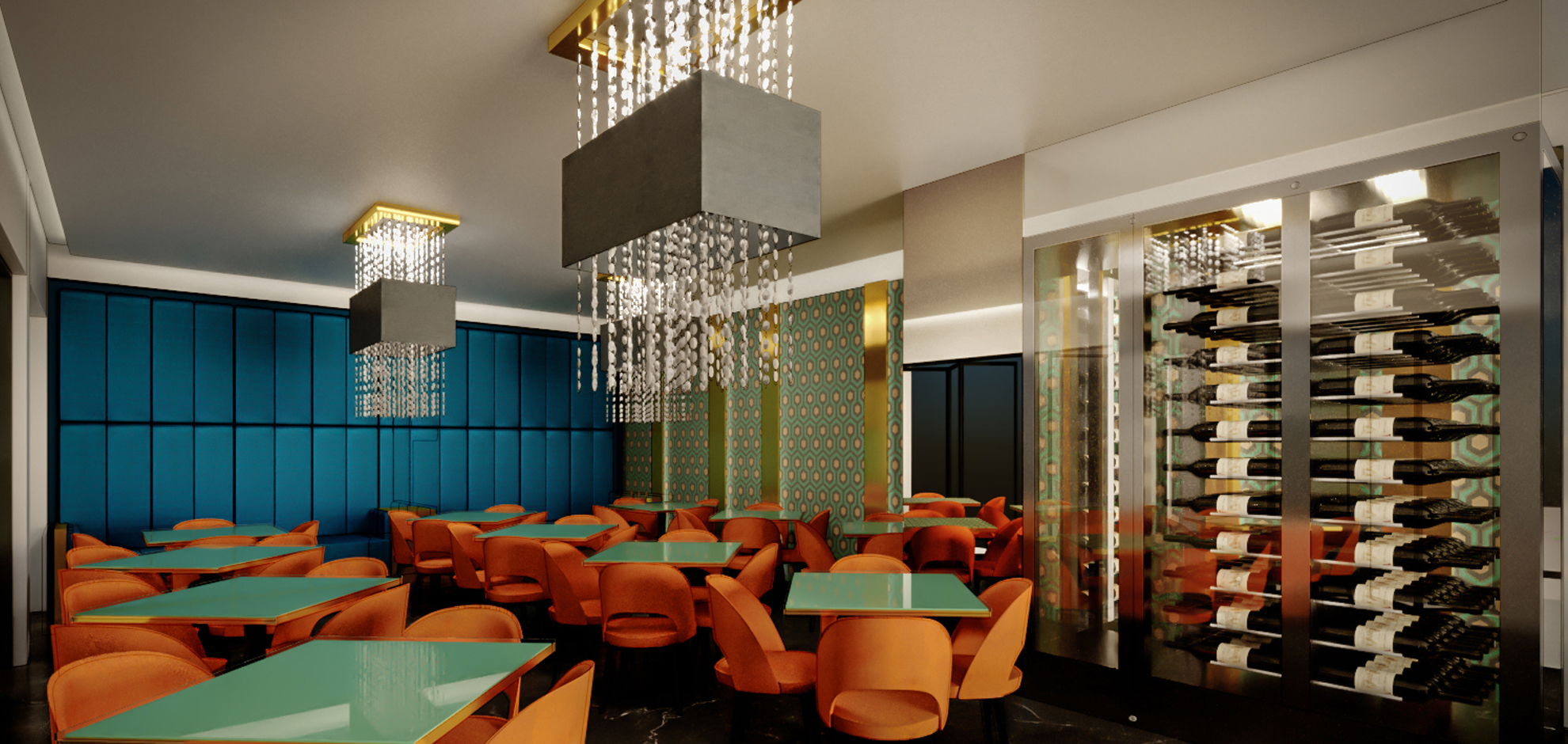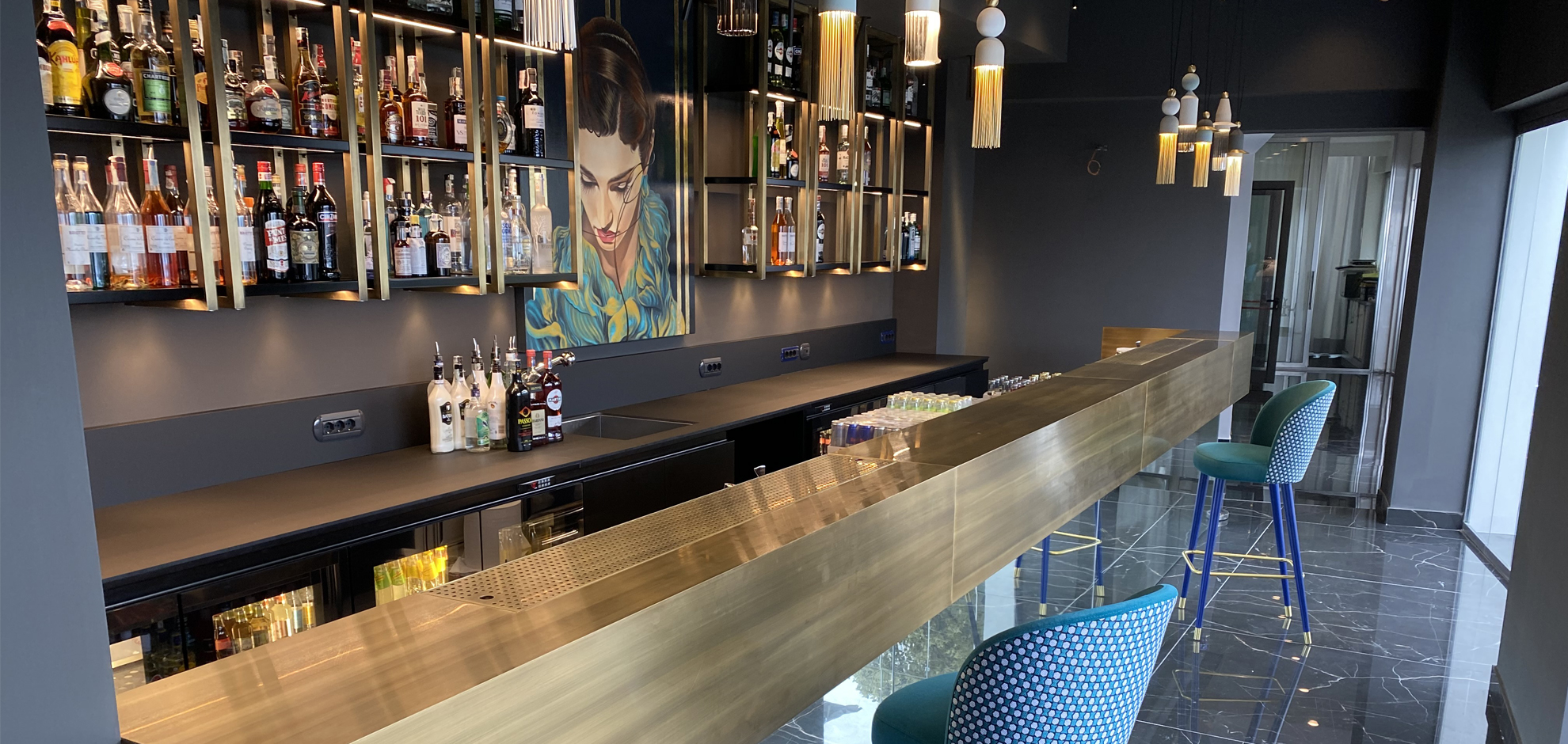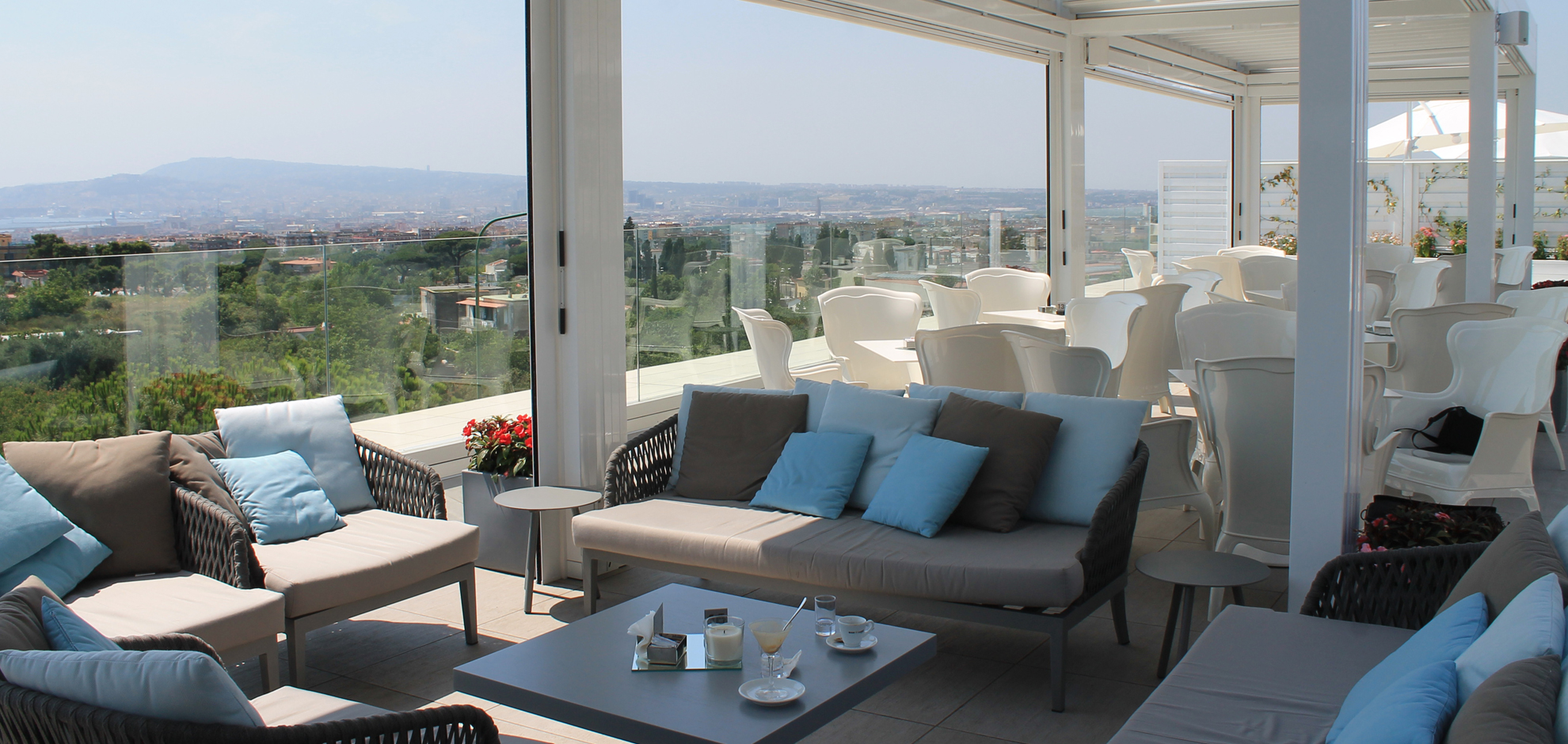 Restaurant Acquerello in Ercolano
Food&Design: Goldenwall wallpaper by Inkiostro Bianco is staged in the main room of the restaurant.
Inside the complex I Lapilli Roof Garden in Ercolano is located the elegant Acquerello restaurant. The complex was renovated in 2019 by the architect Giuseppe Guglielmo.
The whole context is very impressive. The structure stretches out on a large terrace overlooking the entire Gulf of Naples and on which both indoor and outdoor spaces have been created.
The exclusive surrounding landscape determined the choice of the owners, guided by architect Guglielmo, to make the most of the environment by creating an elegant room that projects the two bar and restaurant areas outwards. Starting from this vision, they chose large access areas to the terrace with sliding glass windows without metal frames so as to maintain continuity of view and light with closed windows, thus enhancing the view of the external panorama and, of the terrace, of the sophisticated interiors of the restaurant.
The star of the new dining room is the Goldenwall wallpaper, chosen for the only free wall in the restaurant. Kioto graphic design on gold leaf wallpaper decoration is in perfect harmony with the colours of the accessories and furnishings chosen for the interior design project. The gold leaf wallpaper, in all its facets and iridescences, offers a colour rendering carefully studied to enhance the iridescent effects of the wallpaper itself. The exploration of colour on golden supports is a central theme on which Inkiostro Bianco has focused its attention in the development of the Goldenwall collection. The colour on the yellow gold or pink gold background, the two variants available in the range, depending on the colours and combinations, mixed with the brilliance of precious metals, illuminate the wallpaper subjects with unexpected reflections.
The easy installation of Goldenwall wallpapers, as well as for the traditional vinyl wallpapers, makes it easier to renovate and set up locations both during the construction site and also at a later stage. Speed of installation, cleanliness during installation and immediate habitability of the room are fundamental and essential characteristics, especially in contexts where it is not permitted to close the rooms for renovation.
The graphic design Kioto inside the Acquerello restaurant room show how a single wall illuminates a room with precious light.
Architect: Giuseppe Guglielmo
Contract service
Hospitality
Place
Ercolano, NA, Italia