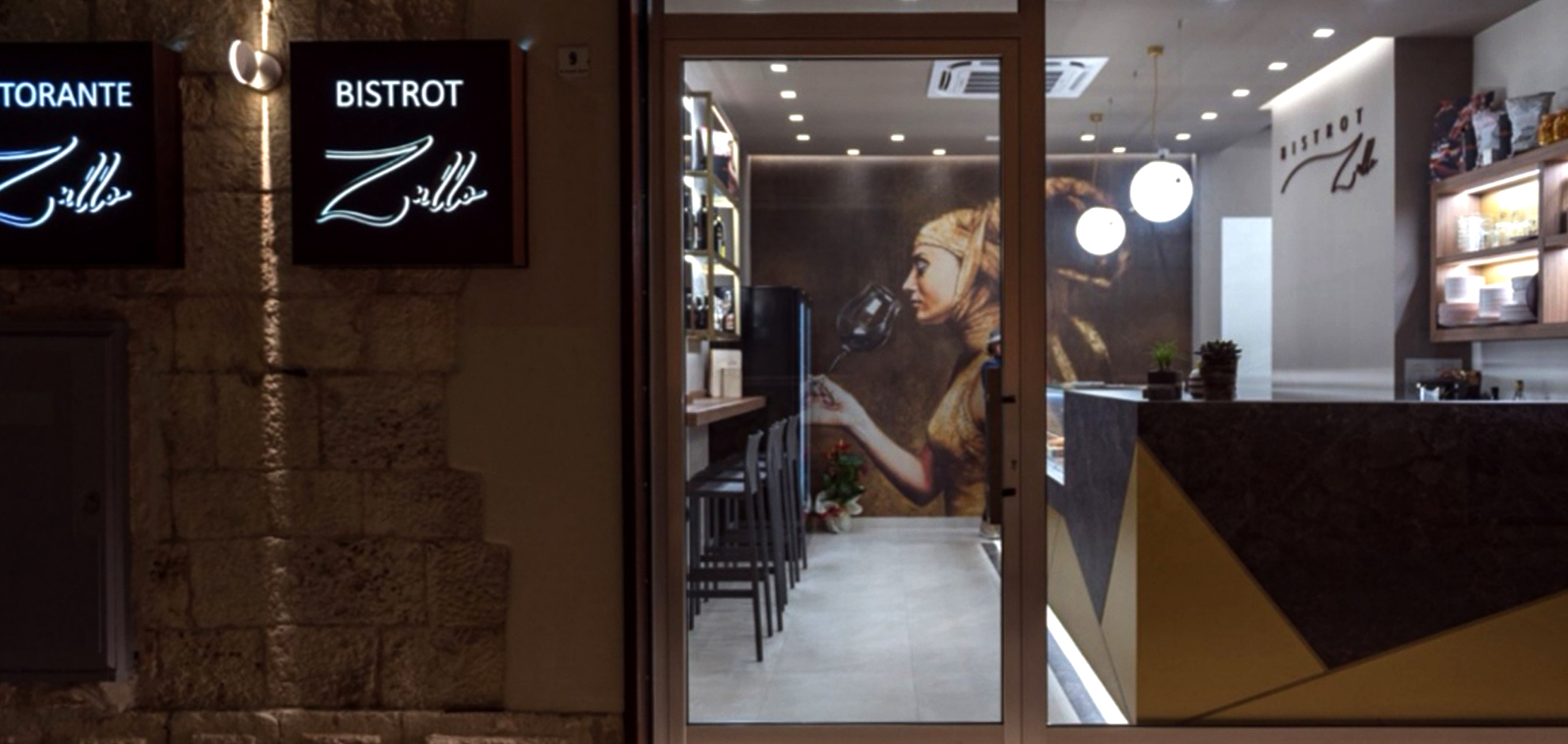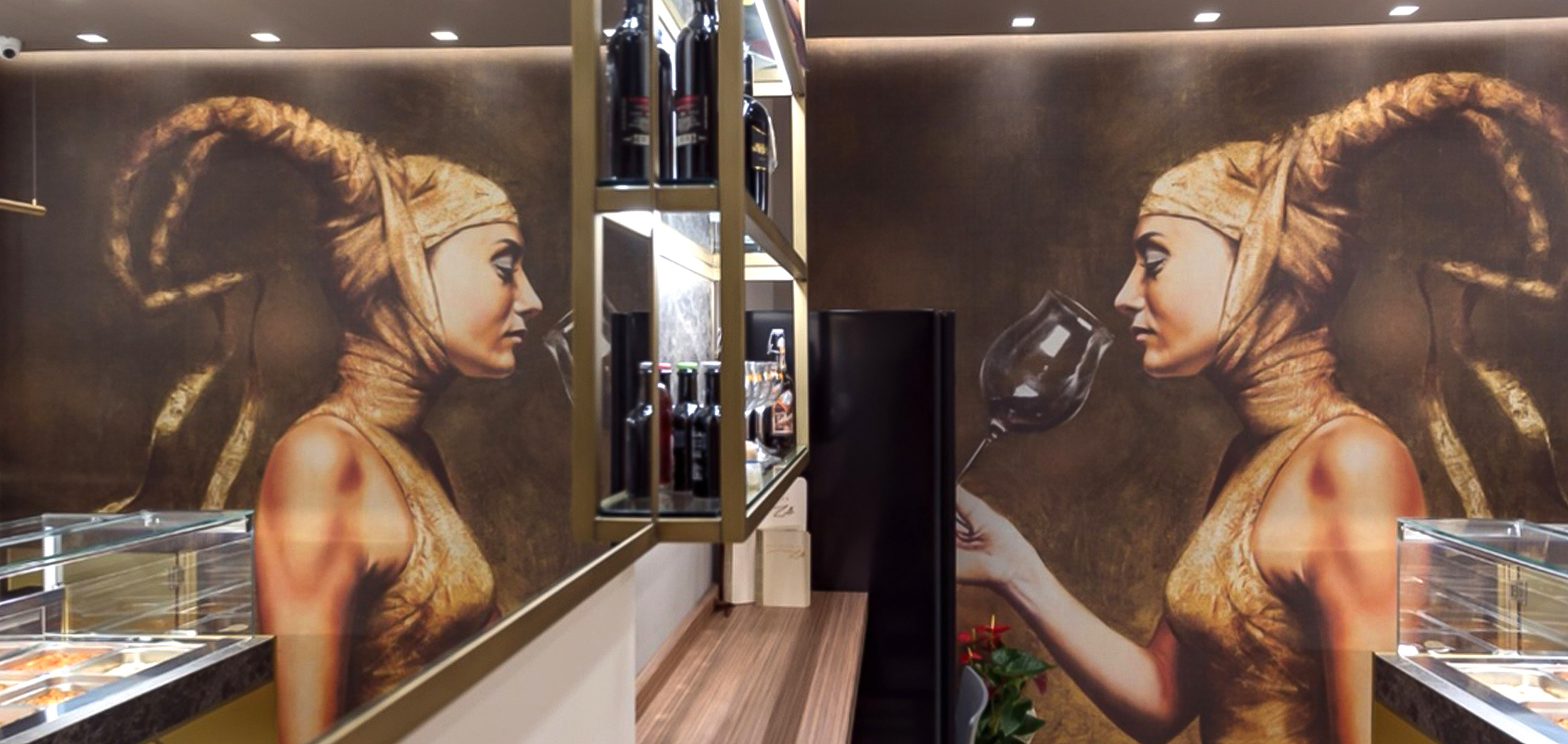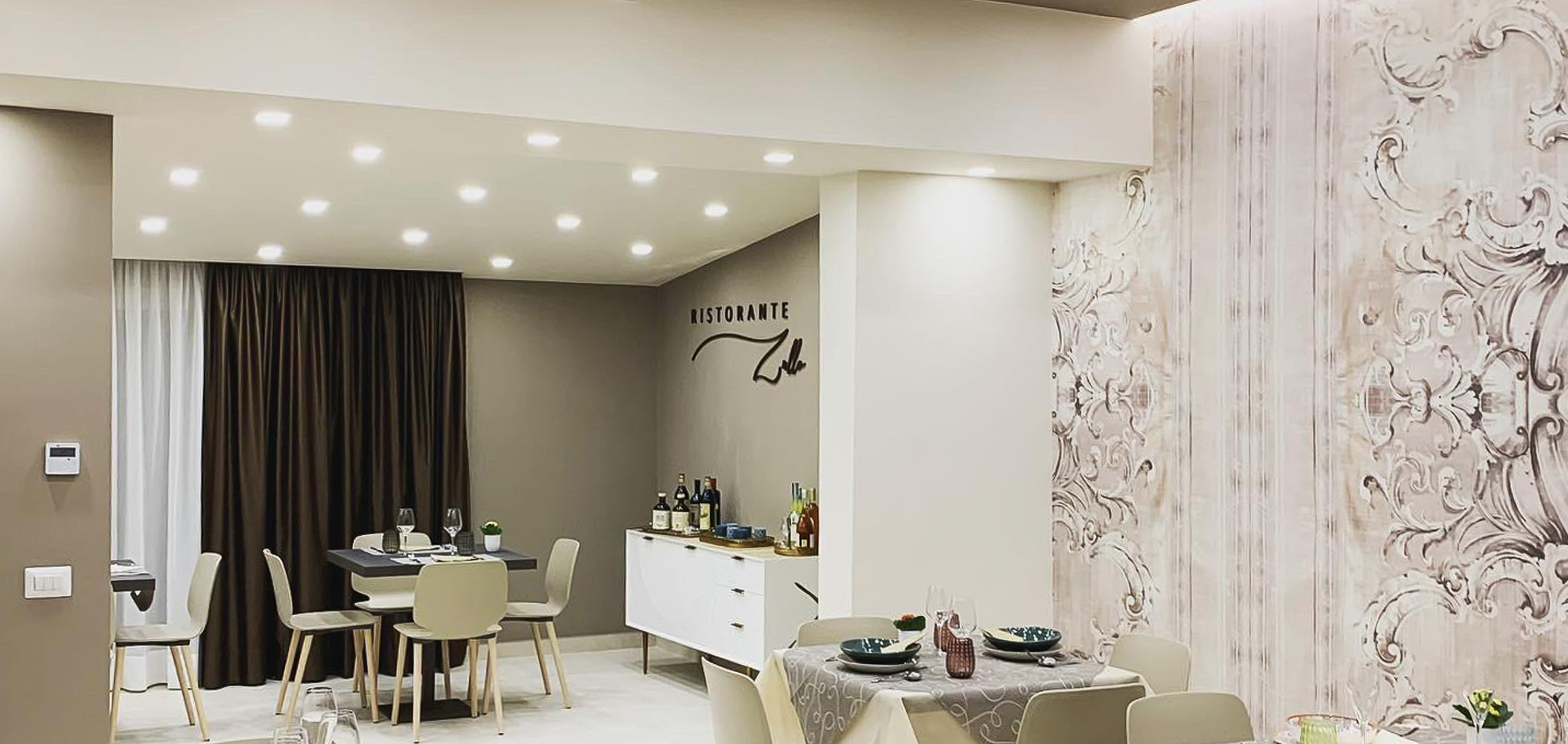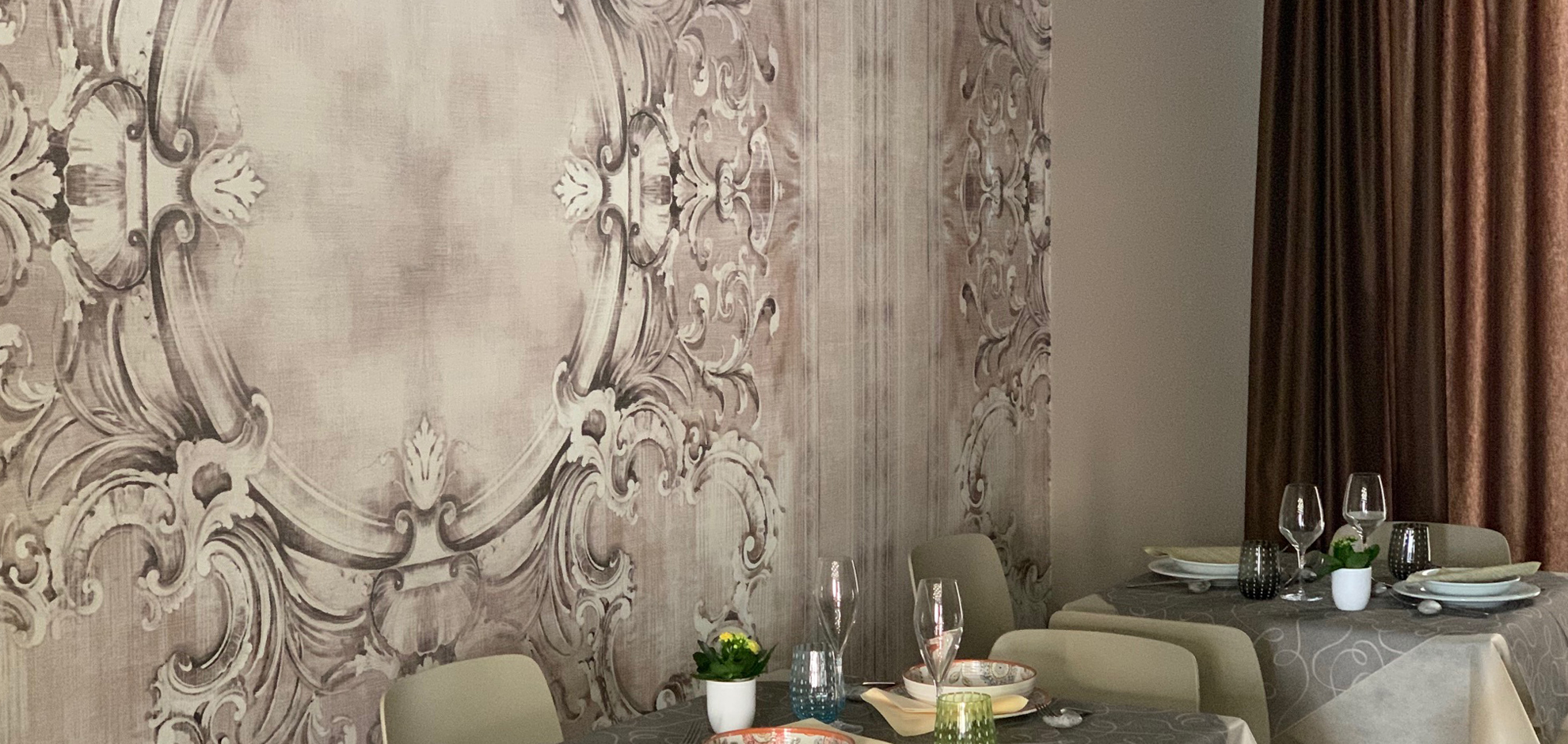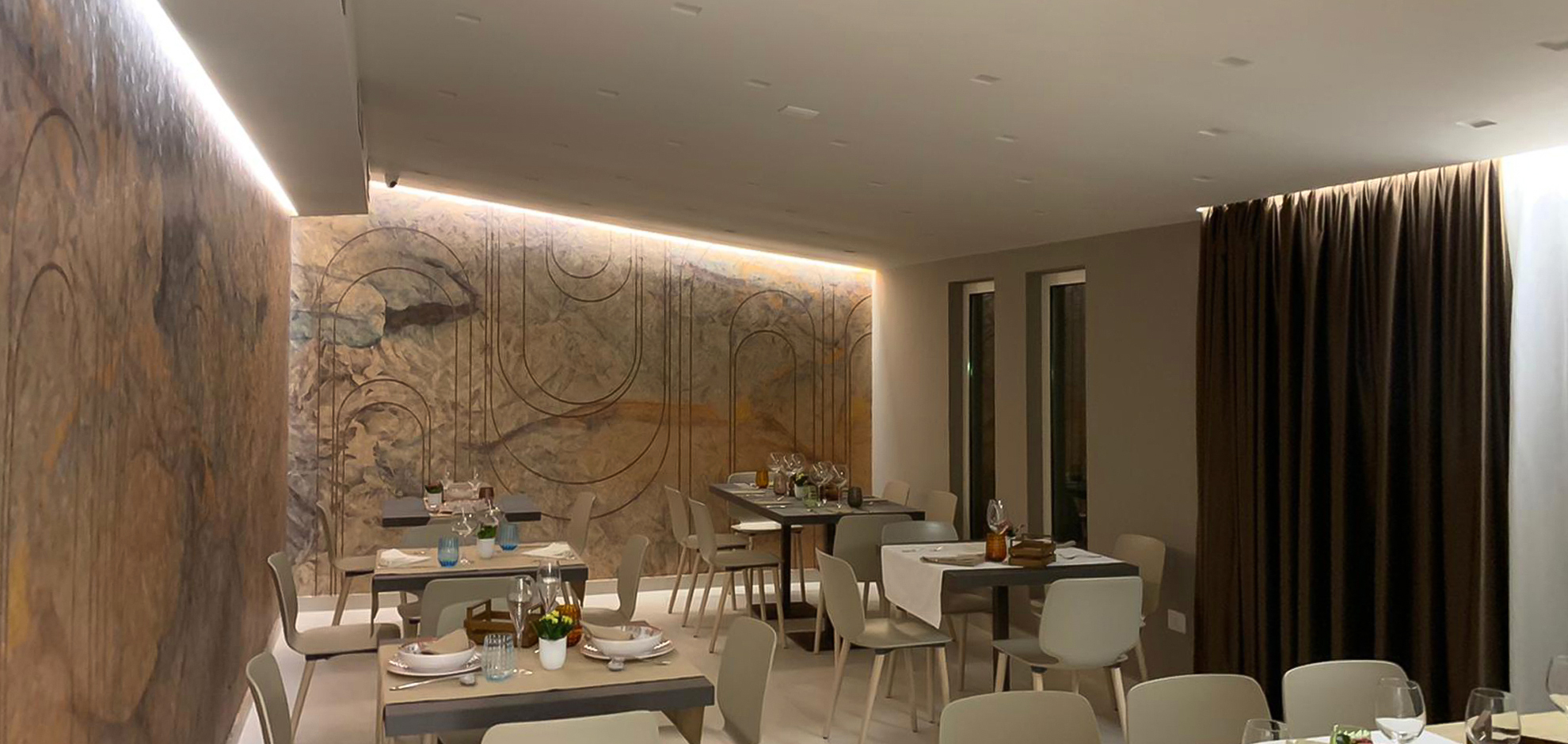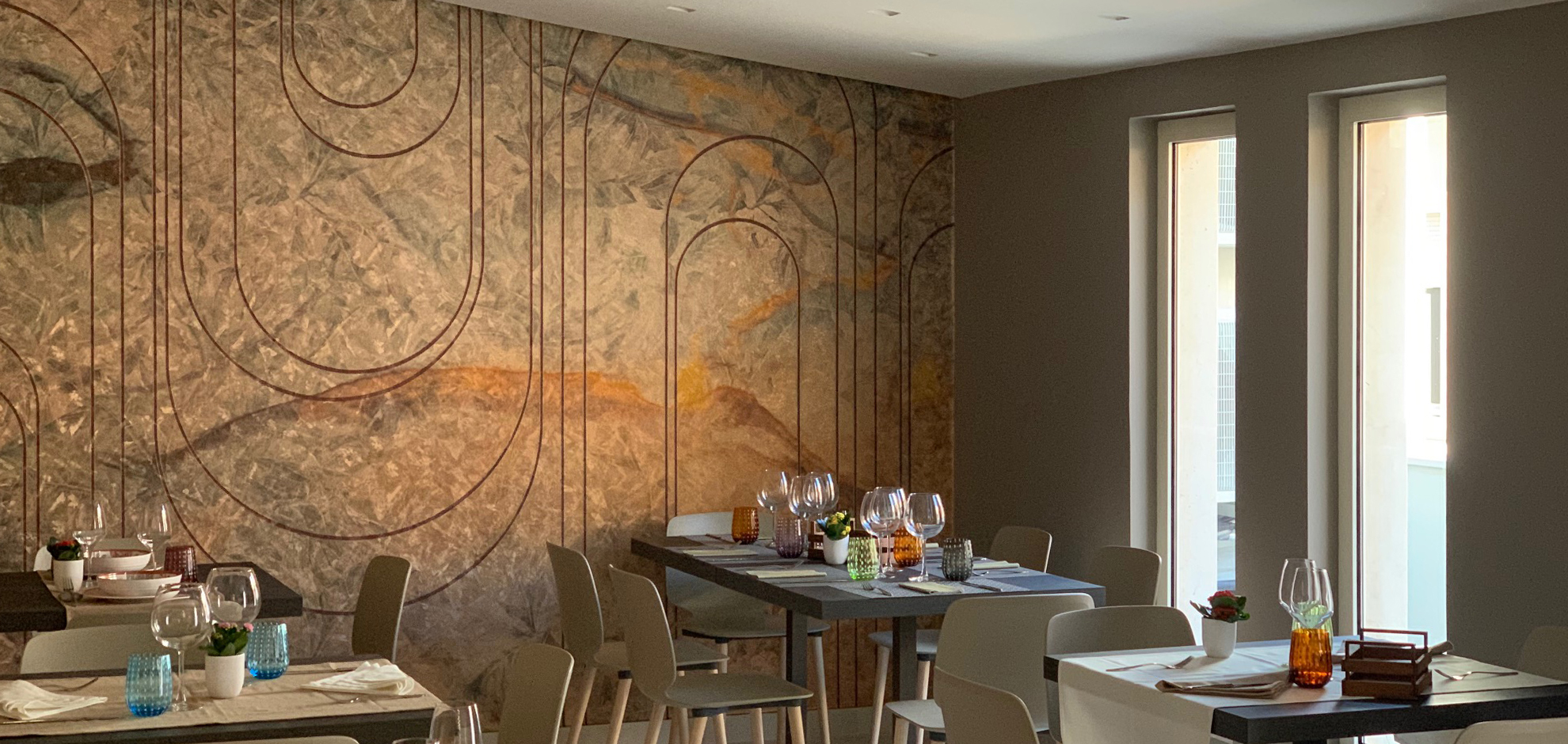 Ristorante Bistrot Zullo
Originality, style and attention to detail in the interior design of the restaurant Zullo.
Love for the land, love for innovation, family atmosphere and finally the desire to make a difference in your city: these are the ingredients behind the restaurant Zullo project.
A second-generation family bistro located in one of the main streets of Acquaviva, Bari.
Upon entering, the first thing that strikes the eye is the Inkiostro Bianco wallpaper, developed in EQ.Dekor fibreglass, which combines a touch of feminine elegance and refinement with high technical resistance. The limited-edition artwork designed by Saturno Buttò captures the eye.
"I want to make a difference in every aspect, going outside the conventional,"
says Nunzia, the owner of the restaurant.
At the ground floor of the restaurant you can find the "express" seats at transparent counter, ideal for quick and tasty business lunches. The upper floor is divided into two areas, decorated with two different wallpapers.
In one room there is the Devonian graphic, developed on Pink Gold is a gold leaf wallpaper embellished with a pink gold metallic foil. The brilliance and the spatulate effect of the embossing accentuate the iridescent appearance of the colours, creating extremely interesting plays of brightness.
In the adjoining room another limited-edition graphic signed by the artist Giovanni Bressana enhances the environment making it exclusive.
Both rooms are well lit by large French windows for access to the veranda and a small room that can be reserved for private events or business meetings.
"With the times running, going out to dinner must be special, a real experience. The usual place that is too chaotic or too formal is not for me, it's not what I want to convey. Yes, we have a familiar and welcoming atmosphere, but what I have in mind is on a higher level, in the kitchen, in the details, in the furniture",
Nunzia states to better explain her design idea.
Designer: Giuseppe Conte
Contract service
Hospitality
Place
Acquaviva delle Fonti, BA, Italia