Inediti is an unpredictable project.
It's a creative space to be shared.
A path which will highlight the everyday wallpapers productions responding to the customisation requests collected throughout the years. Unique designs that Inkiostro Bianco wants to unveil by selecting the best outcomes of the print on demand creativity so that everyone can be inspired and travel with the mind towards unexplored worlds evoked by each design.
Inkiostro Bianco wallpapers originate from the everyday work of creative minds, who blend the ability to satisfy the wishes of the customers with the style of the brand and with the passion for design. The result includes exclusive creations responding to the customisation requests collected and realized.
Through this new experience, we will tell you the most beautiful, representative, refined and stimulating parts of our everyday works.
Inediti is a project to be observed, to be explored, to be scented and to be lived.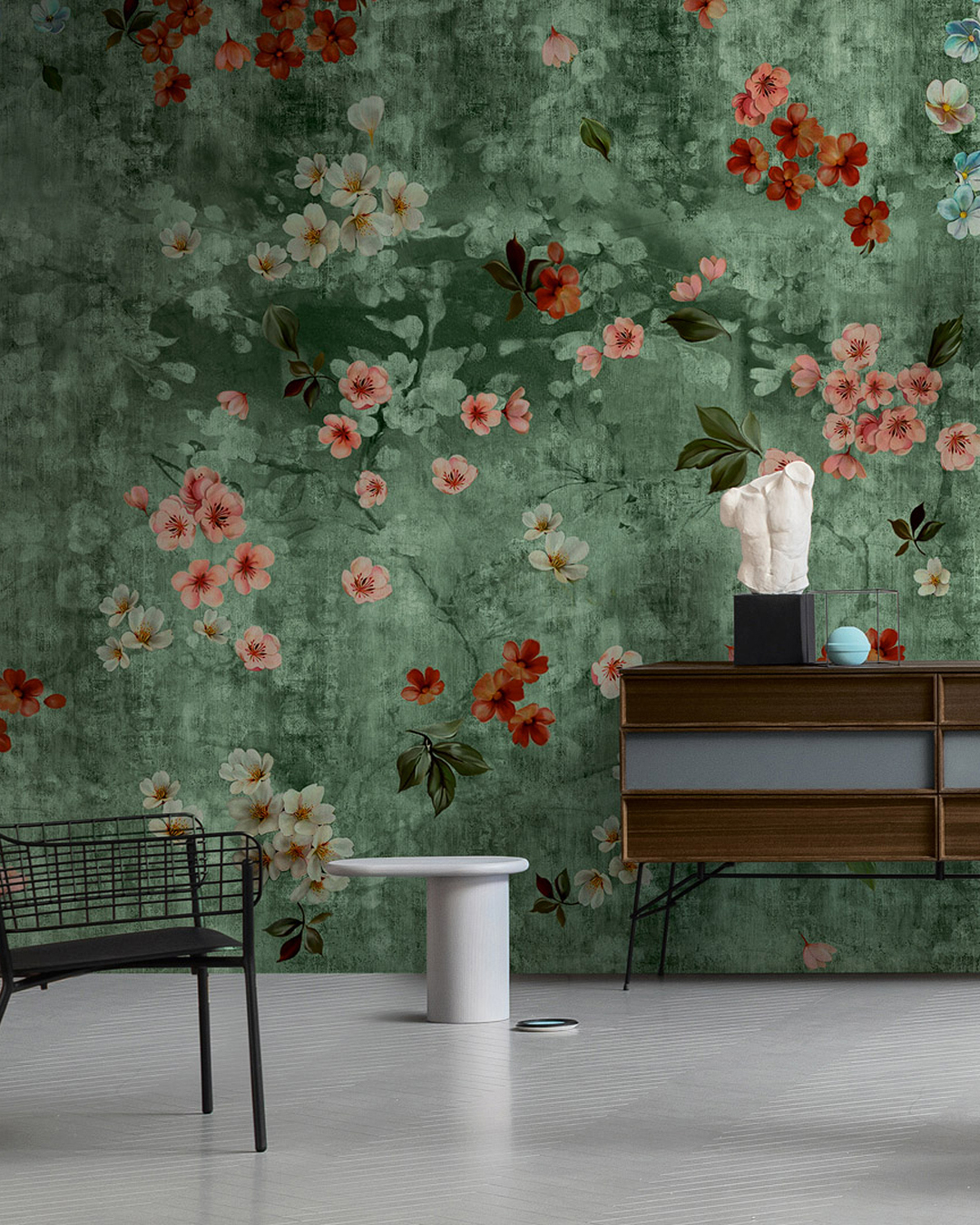 Series 01
25 new designs open the way of the new path. Floral designs, geometric themes and illustrative inspirations lead the memory back to ancient tastes, that meet with contemporaneity.
Can you smell the tree flowers? Can you see beyond the enchanted forests or can you catch the magic of a landscape hiding unexplored beauty?
Let yourself be inspired by our creative ideas and listen to the emotions that every design will raise within you. The key of interpretation is observing every detail very close and listen to the voice inside you, whispering new sensations. Sometimes the sensations will have a powerful voice, sometimes a soft one, but the result will always be intense and unexpected.
New designers contributions enrich Inediti Series 01 with unreleased artistic productions dense of elegance and contemporary taste.
From the union of many tiny expressions of beauty, a bigger one can be derived.
---
Inediti will fulfil any wish and we will do it according to the style that characterises us, driven by our Creative Thinking, the leading light of our everyday productions.
INEDITI is unpredictability, energy, elegance, irony...
We don't know the other sides that this project will show: we will discover it together.
Stay tuned.
New series of INEDITI Cruise Collection will be visibile online and on our digital channels only.