From the sketchbook to the walls, Umberto Stagni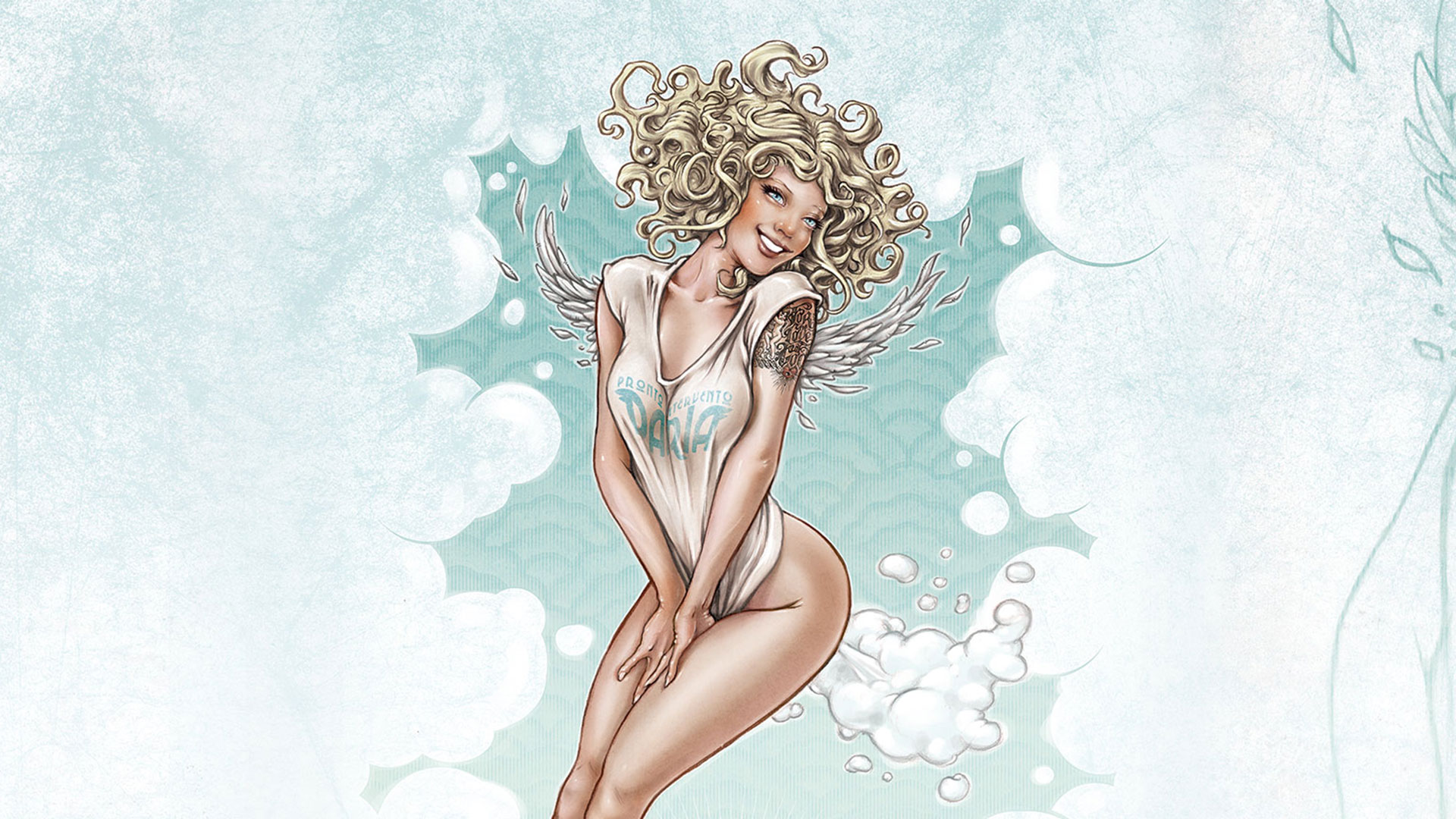 17 February 2020
From the sketchbook to the walls, Umberto Stagni
Umberto Stagni is a rock'n'roll soul, used to let his imagination run free and always ready to ride its wild wave. The world of illustration is his home, you could say, and looking at his works you can immediately notice a very strong and unmistakable style.
A style that winks at the world of comics and music, and that is inspired by great artists of the genre such as Mœbius, Juan Giménez, Oscar Chichoni, Frank Frazetta, Hugo Pratt e Andrea Pazienza.
"I always see illustration as a doorway, through which you enter your fantasy world."
For him, illustrating means fully entering another dimension, where imagination is set free to create new worlds and new realities:
"Once inside, you begin to travel to what you want it to be. […] this is what happens every time I draw: I experience a great sense of relaxation and get lost, estranging myself for a moment from our world. Comin' right back!"
In this fantasy world it is possible to be carried away by the creative momentum and express everything our mind has ever wanted. The choice of what to represent is only up to us and reflects what strikes us most about the world around us, everyone can choose his or her preferred way of expression.
"The chosen subjects are simply the result of great enthusiasm due to freedom of expression. They are that little piece of me that finally came out the way I wanted. You initially think of a subject, then you look for it between your culture and new sources and suddenly you see it. Then you make it real."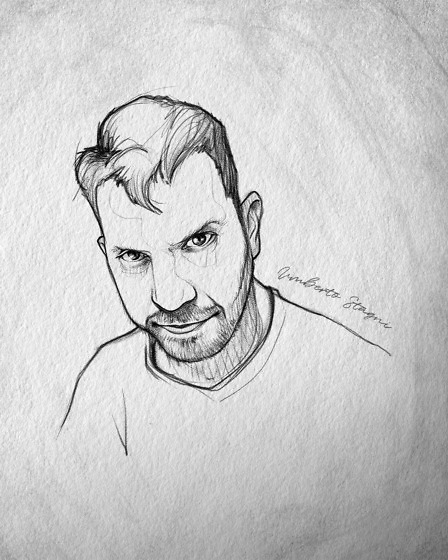 "Silent Sky", for example, tells of a light sensation of flight, as if the observer were suddenly surrounded by floral fishes and insects carrying lanterns, in a twilight dimension where a human figure silently places the lanterns/stars in the sky, helped by floating creatures.
"Garden of Gods", instead, explores a playful context where two puppy gods with imposing animal-like features play in a mythological garden of oriental inspiration. Two strong masks that upset the observer while maintaining a fascinating harmony in terms of colors and composition of forms.
In this context the notebook and the pencil are the indispensable travel companions that follow you wherever you go and that welcome every thought, line, sketched sign, to give them the chance to be later reworked and become something more complete.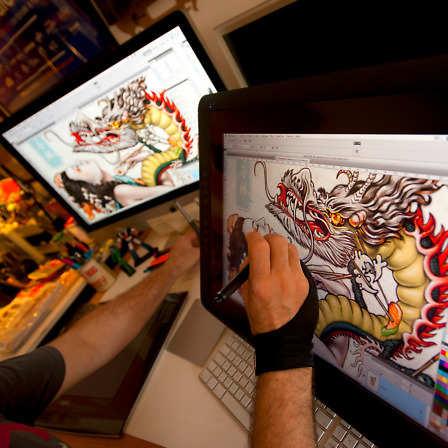 "Pencil is responsible and master of the Gesture." The sign speaks and possesses infinite subtle and interesting nuances. Notebooks are also beautiful to keep. My closet is full of old notebooks. Sometimes I look at them, and I really enjoy reliving the passage of time. Abandoned ideas emerge from the past, which suddenly become bright and ready to be developed again. I think it's a precious heritage and if you like, very romantic."
The entire creative process stems from this relationship between paper and pencil, which is then reworked digitally when it has taken its convincing and definitive form. Perhaps it is precisely because of this link with the world of comics and because of this modus operandi that the distinctive feature of Umberto's style is the contour line.
"I like to keep a pencil mark in the drawing or a strong, sharp edge line of the shapes. Over the years, despite the novelties of the digital age that have certainly influenced my production methods, this characteristic of mine has never changed. I love to always maintain a correspondence with the physicality of the sign in my drawings. When the times allow it, I work a lot on the strokes on paper: they have much more soul".
Precisely because of this desire to tell stories, Umberto looks at wallpapers as a decorative means to make the rooms become "perfect narrative places" that can express the personality of the homeowner or give a unique and unmistakable style to any public place.
Each wall becomes a new story to tell, like a new page in the sketchbook.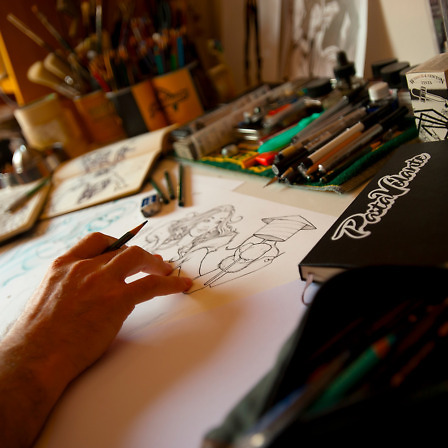 Prev
Next