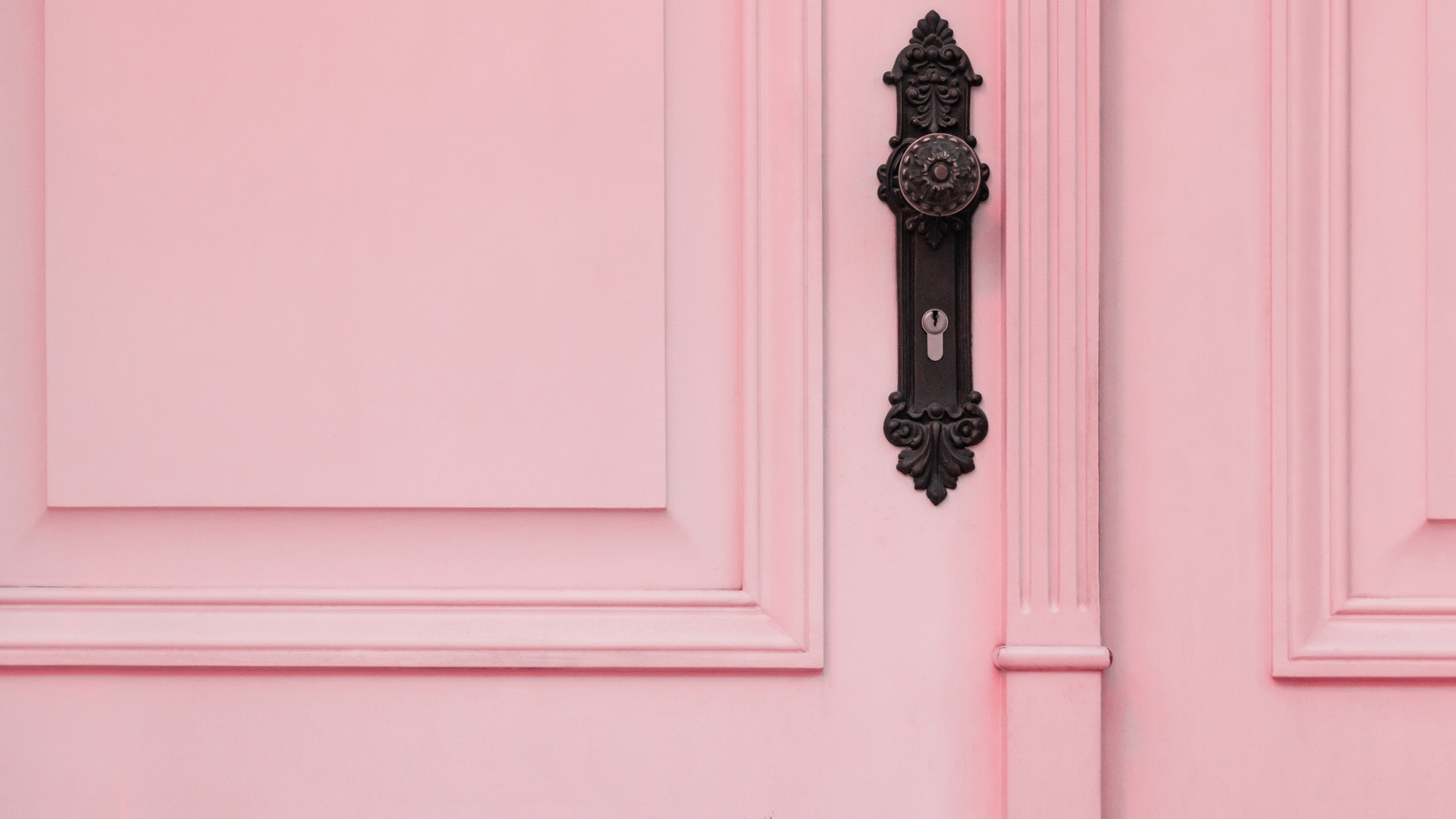 18 August 2021
Summer Fashion 2021
For Inkiostro Bianco the inspiration comes from everything that represents art and the exploration of Beauty, understood as an expression of harmony that meets impeccable aesthetic standards but also and above all ensuring originality, freedom and inclusiveness of visions and proposals.
Fashion is one of the areas we explore and study to enhance our way of thinking and from which to draw inspiration. It has always been the sector that inevitably blurs with the world of design and whose seasonal trends influence the creative proposals of the interior design and decoration brands.
Strutting along the catwalks of the high fashion houses, a number of key words emerge as the leitmotif of the creative proposals for summer 2021: vitality, joy and recreation interpreted in a wide variety of productions and fantasies.
Fashion and Design define common languages that can communicate successfully with a varied audience of fans who embrace the ideas and concepts proposed to then define their own personal style. The house follows seasonal trends, defining aesthetic standards that over time have consolidated styles that continue to impress.
Let's explore together some of the themes that we find in this hot summer of 2021, which have become essential recurring themes in interior decoration as well.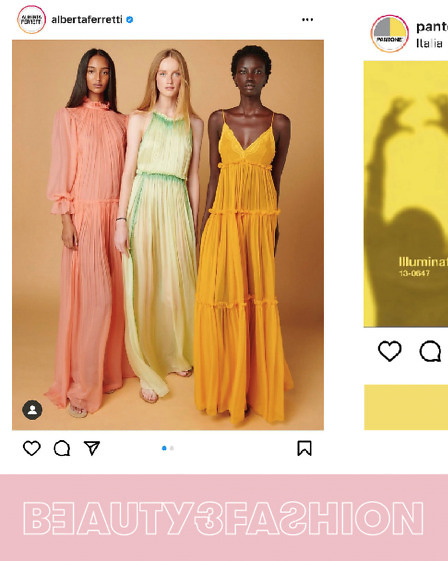 Pink is one of the essential colours of summer. 2021 explores new combinations and is by no means confined to the feminine. The spring-summer trends also offer pink in contrasting proposals and in a variation of precise nuances: shocking pink, bubblegum pink, orchid pink, antique pink and pastel pink. Peach pink is also making a return to complete the palette. It is a pink to be worn all over, on dresses and accessories.
We also dare in the interior where pink can become the main background of a decoration or is used as a splash of colour that revives and imbues the decoration with sophistication and elegance.
Floral prints and colourful gardens
Floral patterns are confirmed as a timeless classic that over the years are rediscovered in clothes and accessories as true works of art.
The floral print is a must for the summer, a dress with a floral pattern is a wardrobe essential. This year floating maxi dresses are all the rage, guaranteeing sophisticated and refined comfort.
And at home? The trend of bringing nature into the home is confirmed as a very popular trend in interior decoration. Tropical flowers, plants and jungles radiate a sense of peace and tranquillity.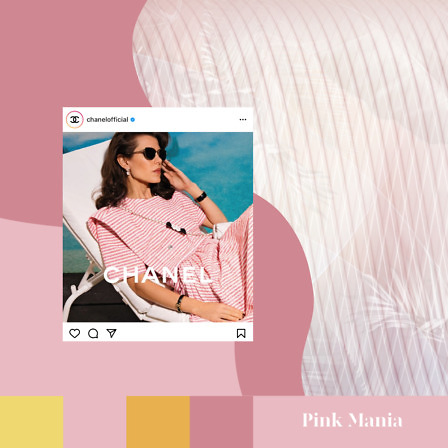 Crazy Pop
It is the patchwork mix that combines a blend of patterns that together give life to a true pop style. A quirky and colourful effect with an eccentric personality.
Several stylists have proposed fun versions in a mix of animalier and floral, vitaminic stripes and colours, fruity prints jostling with rigorous geometries on clothes that also find space in the home.
Seabed
The protagonists of summer 2021 fashion are marine-themed patterns: fabrics and accessories while bijoux reproduce precious algae, fish, starfish and corals.
Garments and clothes with their fragrance of the sea, of leisure, a lure to dive in.
Like our Abissi, Coralli and Haoma wallpapers that explore the depths of the sea in different shapes, colours and themes.
Comparing worlds that wink at each other: fashion promises sensory wellbeing from the patterns of fabrics to the sensations that come alive when they are worn; interior design creates a continuation of the same moods, transforming them into enveloping wellbeing that permeates homes with emotions and fantasies.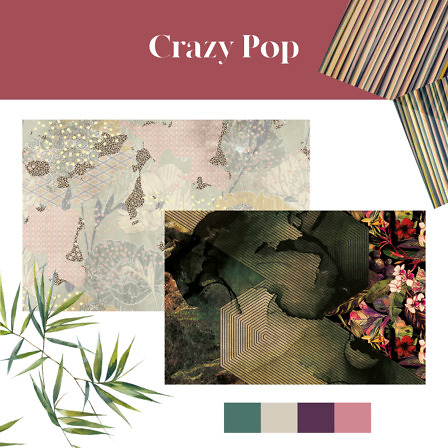 Prev
Next