How to renovate a children's room in a simple way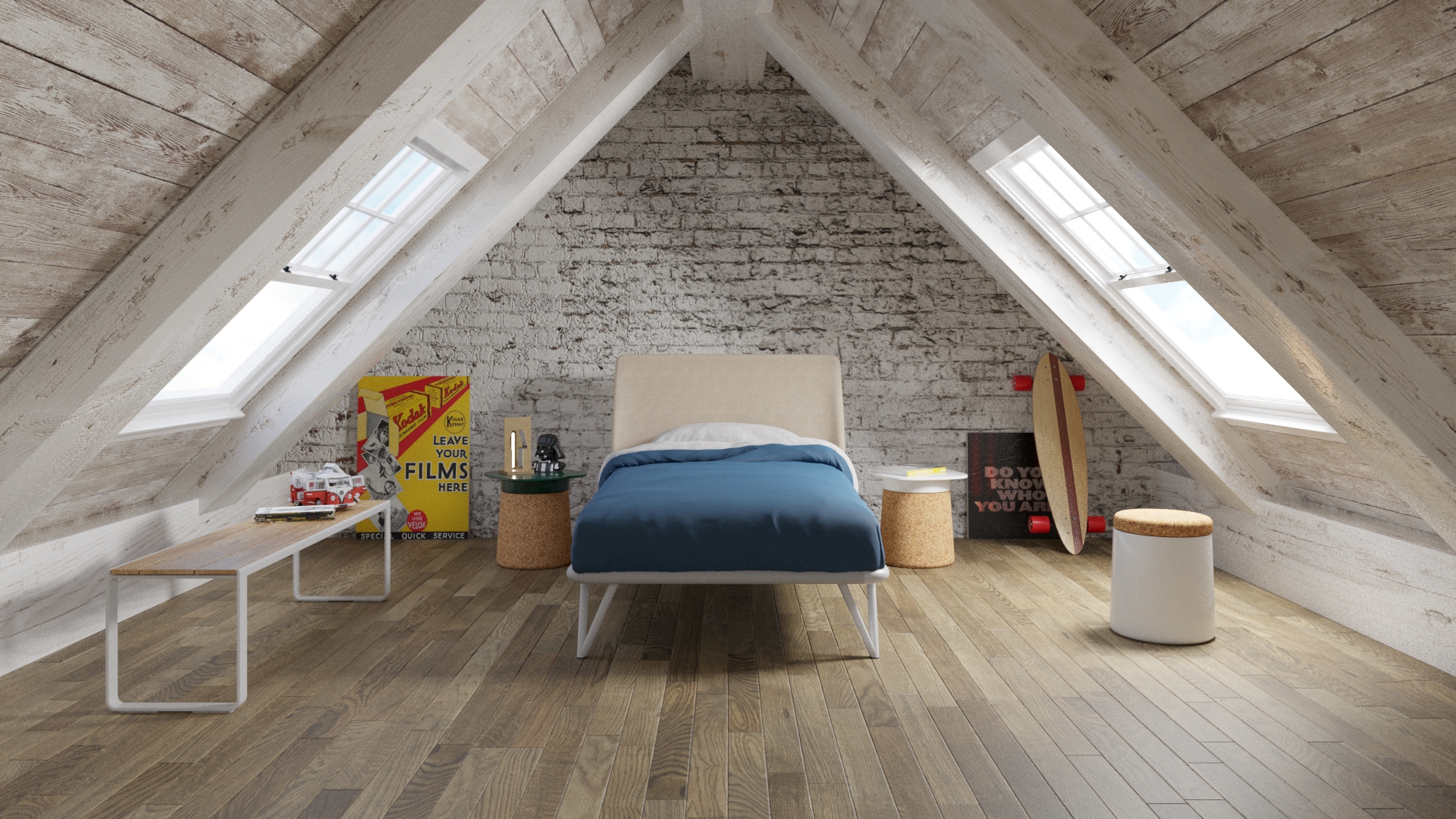 30 September 2021
How to renovate a children's room in a simple way
You can renovate your children's room in a few simple steps with children's or teenage wallpaper and the new decorative ideas from WOOW Rugs
Within the house, the children's room is one of the areas that are most likely to change throughout time. Depending on the stages of family life, it can be a study that is transformed into a room to welcome a new baby, or it can be a room for a girl who has now grown up and developed her own tastes and consequently has new needs.
The important thing is to play with colours, furnishings, lighting and decorations and you can really indulge in adapting the room to the interests and passions of the little one.
In this room you can be daring with all the elements to characterise the space even more and to create an environment that stimulates the imagination.
When designing a room for a newborn child, it is of fundamental importance to study colour and space and to correctly assess the transition from an environment suitable for infancy to an interior design more suited to adolescence. A play area can be envisaged which can be transformed by adding a desk or a bookcase to create a study area or a walk-in wardrobe.
The aesthetic proposal of Inkiostro Bianco and INK.Rugs products provides a valid, high level decorative option to satisfy every need.
Inkiostro Bianco wallpapers can create the right setting for every need and style to accompany the different phases and changes of children and young people. In particular, the possibility of combining different colours and patterns and the great variety of options available in the catalogue leave plenty of room for creativity.
The new INK.Rugs brand also contributes a touch of colour to an otherwise neutral environment and adds an extra dimension to decoration.
Creating a combination of rug and wallpaper by playing with colours and contrasts is a very successful option. It is possible to match the colours of the chosen wallpaper to the colours of the carpet, making the carpet the predominant decorative element.
Be creative and let your imagination run wild!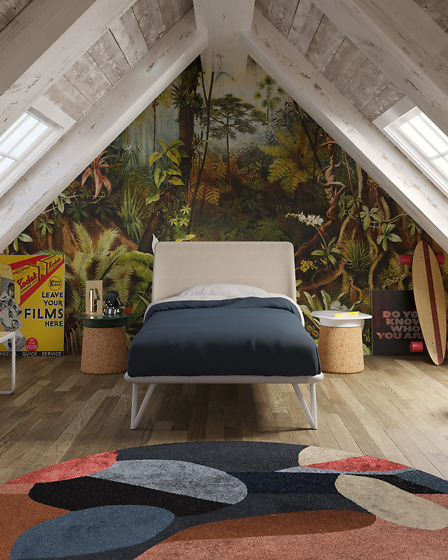 Prev
Next