The birth of the ART-AI wallpaper collection
11 February 2021
The birth of the ART-AI wallpaper collection
Inkiostro Bianco wallpapers take your mind on a journey through the African continent
The journey begins in Africa, a continent so large that it is almost inconceivable for a rational mind. If you have never seen it, you can only imagine it.
Rich in both geographical and cultural diversity, it has an undisputed and irresistible charm. Those who have already been there will always suffer from "Africa blues" and those who have not yet visited it cannot help but being tremendously intrigued.
A place of tribal stories, reminiscent of an antiquity engraved in the collective ancestral memory. A distant drum roll and barefoot dances on the red earth.
The smell of dust, sunburnt earth and the cries of wild animals, which camouflage themselves ready to snap and catch their prey.
Tales, stories, illustrations, comics even about Africa, stories passed on by travellers and explorers of faraway places. Stories that never cease to awaken the instinct for adventure that lurks within each of us. A mysterious and difficult tale to unravel, which few have been able to fully understand over the centuries.
The new ART-AI wallpaper collection is the result of an idea shared with the Italian designer Giuliano Ravazzini.
From his countless trips to Africa, he has brought a great lesson into his life: in extreme subtraction and simplification you can often find the key to get closer to the true meaning of things.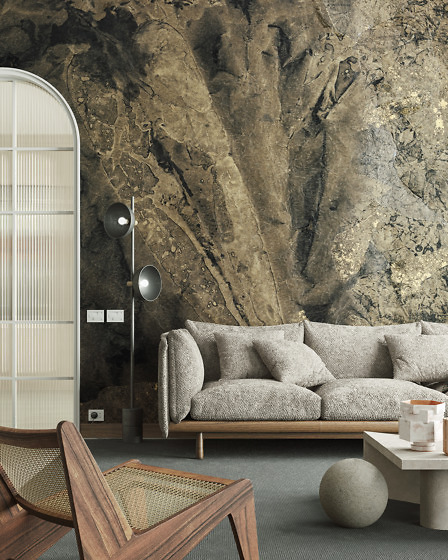 The ART-AI project already expresses the desire to find a point of union between two continents to recover ancient decorative techniques handed down over time according to the rules of the tribe. The basic idea behind all the artistic research behind the project is that it is possible to give new life and a new contemporary look to these decorations by transporting them and merging them with the modern taste of European interior design.
"When I create my papers by trying to repeat what I have seen in Africa, I realise that the most beautiful ones are precisely those where I try to repair or fix tears. If I let myself go into a more mental, conceptual construction, I lose this freshness. It's a very subtle balance, but it was precisely this spark that got the project started".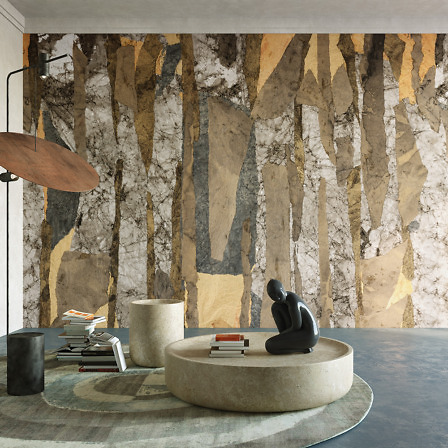 Prev
Next