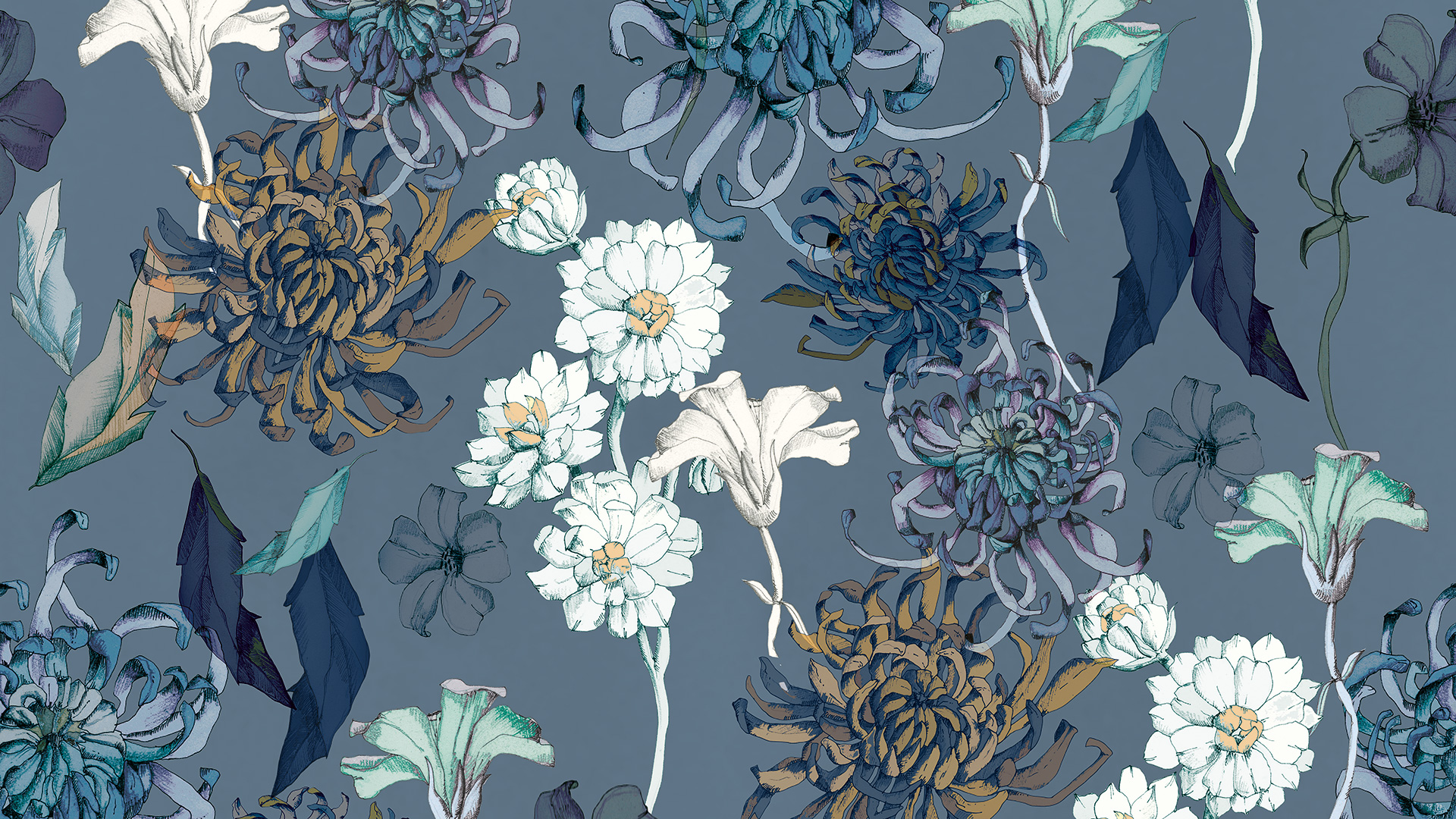 20 June 2019
Wall In Love With Water
The fiber glass wallcovering EQ Dekor comes from the cooperation between Inkiostro Bianco and the technical experience of Mapei. It is a structure of bidirectional fabric made of fiber glass with much stability, efficiency and flexibility than traditional wallpaper.
EQ Dekor features high-level performances from a structural point of view. Thanks to its resistance is enhances the anti-seismic features of a wall or other surfaces.
The system formed by EQ Dekor fiber glass, glue and finishing material provided together with the wallpapers, is completely waterproof. For this reason, the product is suitable for the application on surface in direct or indirect contact with water or water vapor.
EQ Dekor is a certified product with fire resistance class B-s1d0, which high technical features enable the installation on surface that otherwise wouldn't be suitable for wallpaper application. A few examples are: walls inside the shower, the kitchen backsplash as well as residential and high traffic floorings.
Versatility combined with the decorative potential of this material opens new project possibilities for these surfaces. Matching floor and wall decorations, creating dynamic graphic effects between the shower and the bathroom walls, or even the outdoor of a building are just some of infinite possible options.
The designs of Inkiostro Bianco collections, except Goldenwall collection, are digitally printable on fiber glass as well as on vinyl, thus maintaining the high print quality standard and the opportunity to customise the graphic designs from the brand's portfolio.
Inkiostro Bianco is thus confirmed as a guarantee for technical quality and creative expression. It stands for the union of innovation and aesthetic taste, which give birth to original and unexpected solutions according to the customer's requests.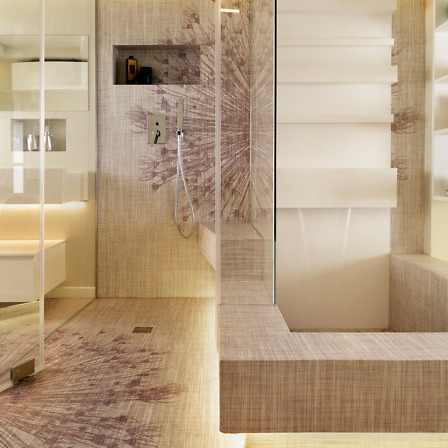 Prev
Next