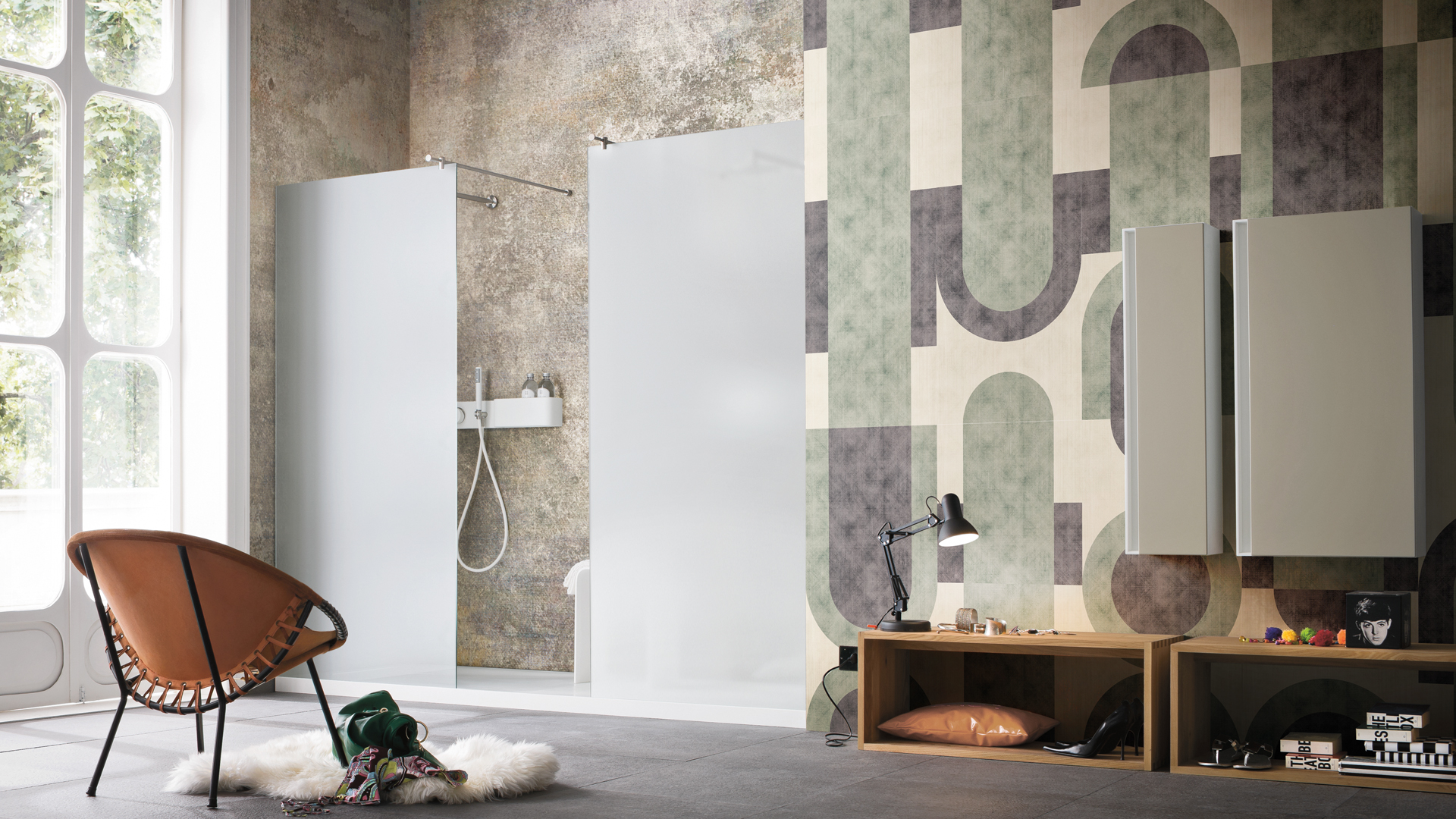 17 July 2019
lineadeko 2019
The collection of decorated birchwood wallcovering is enriched by new graphic designs, adding the new size 60×60 to the boiserie size to make the living room and the bathroom irresistible.
Lineadeko suggests a new interpretation of the concept of bathroom interiors decoration.
A cozy atmosphere, a place that you to feel comfortable, an intimate space that is part of the house, birchwood thus becomes the ideal wallcovering to bring decoration on unexpected surfaces.
A series of decorations dedicated to EQ·dekor fiberglass wallpaper can be combined to the new designs of lineadeko, thus completing the project and forming an integrated, refined and waterproof decorative solution. A synergic dialogue is created between the two high-level performance products, that enhance one another.
In the living areas lineadeko represents a furniture element, capable of conferring a strong character to the rooms.
Its high visive impact is due to the fact that the colours respect the natural wooden texture, transferring a sense of delicate tranquillity.
The versatility of this product is based on the warmth of the raw material, on the many possible applications and sizes combinations, enhances and confirms its innovative potential.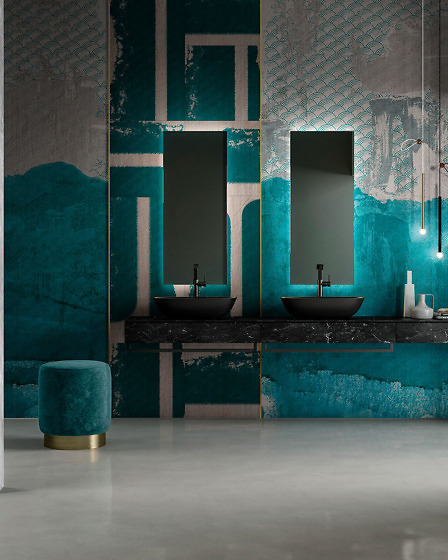 Prev
Next