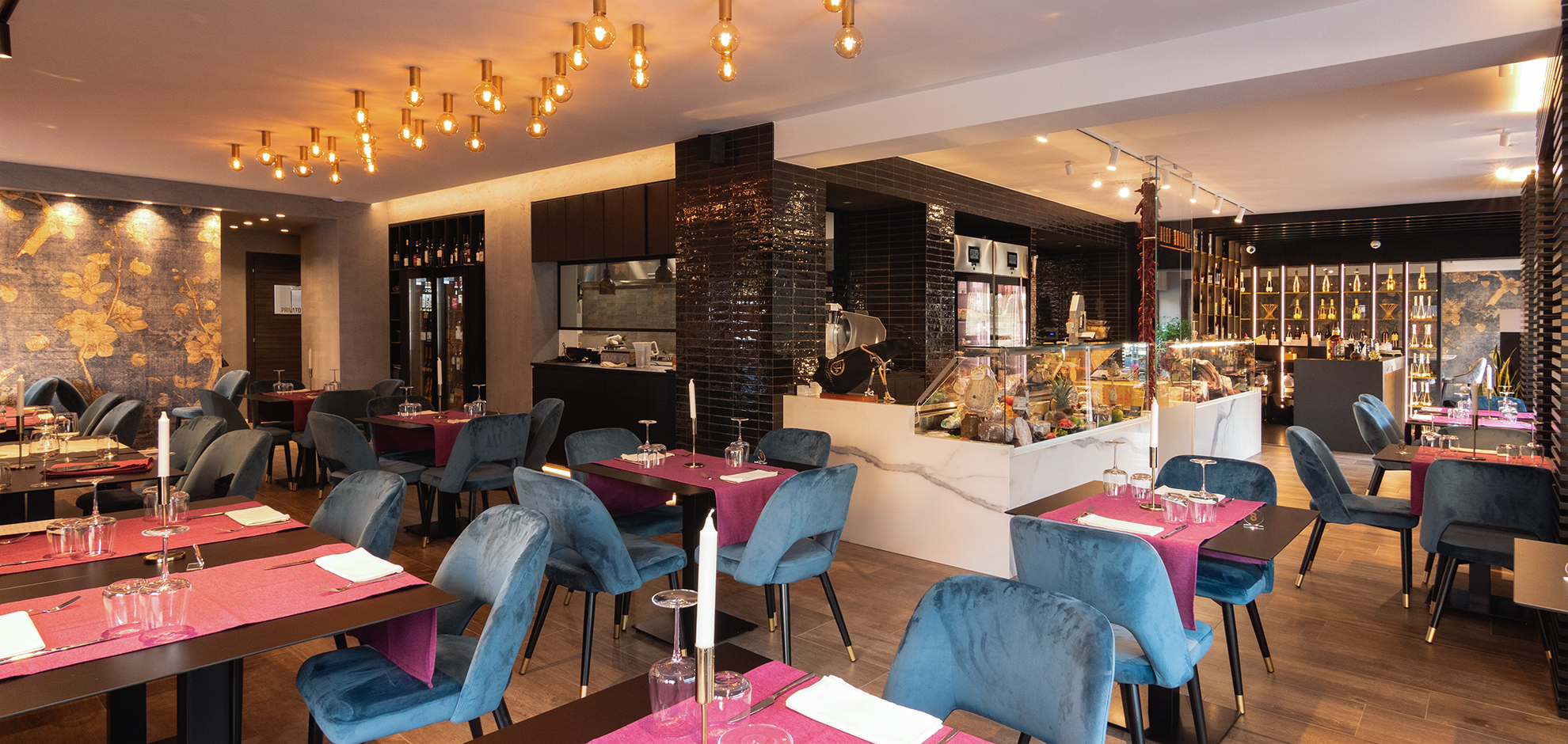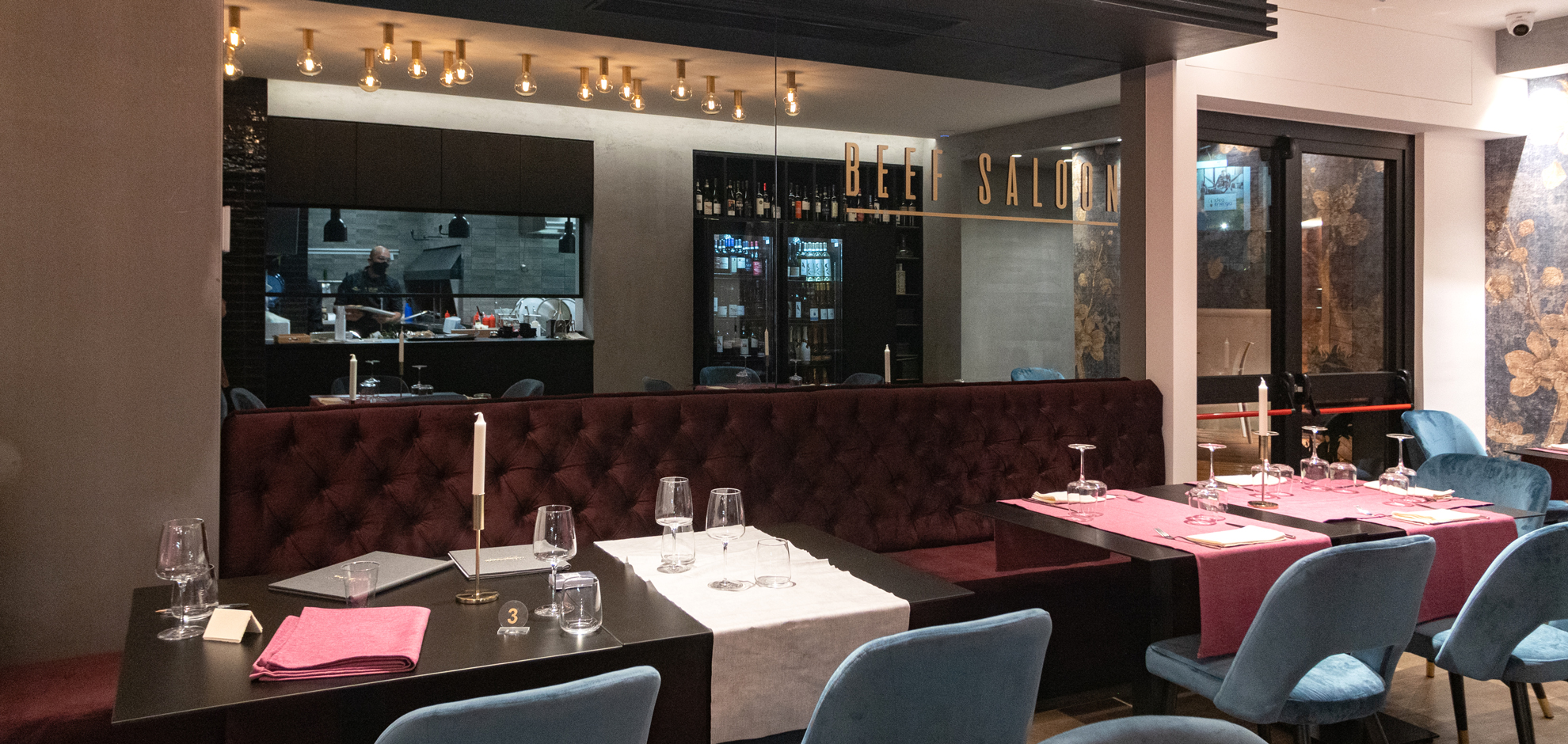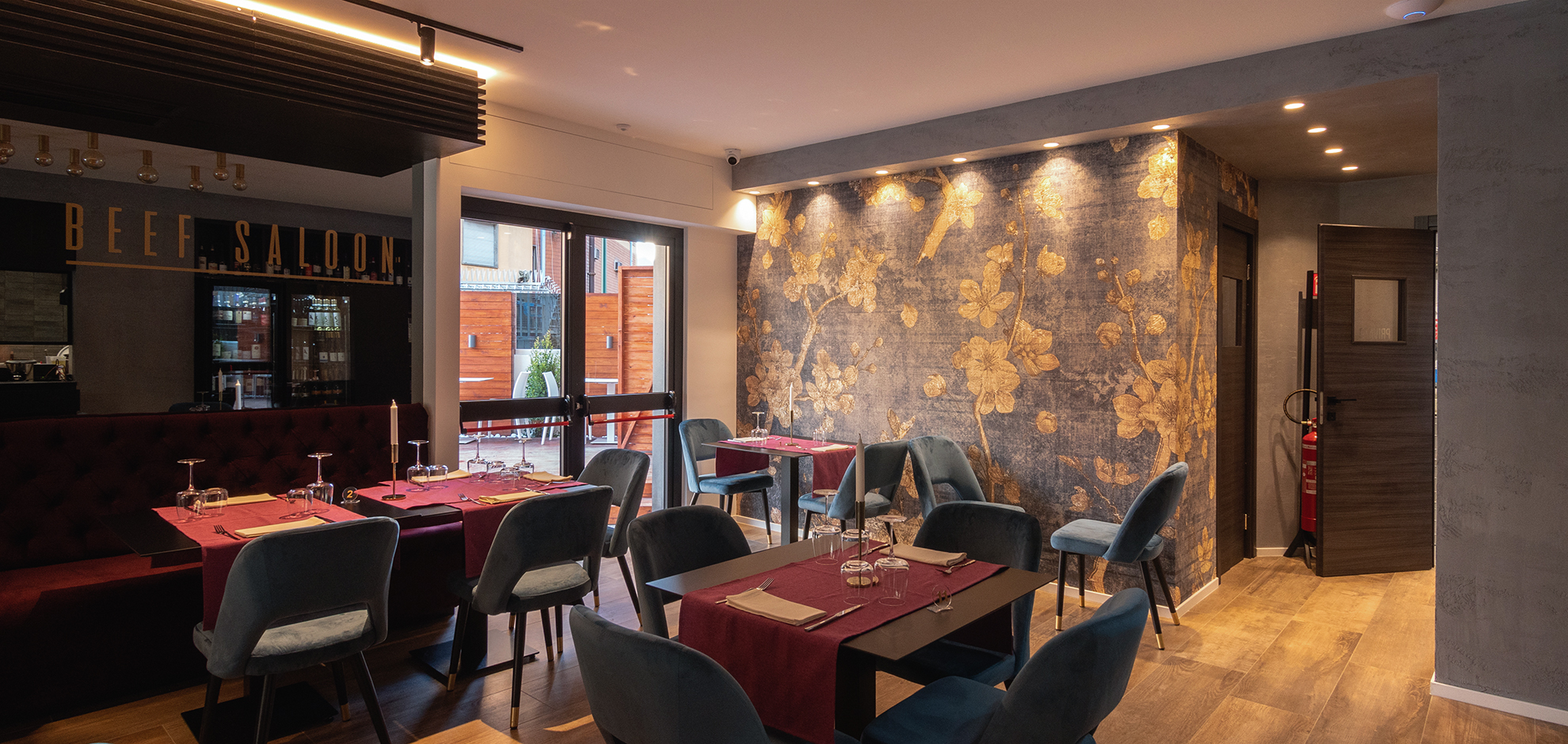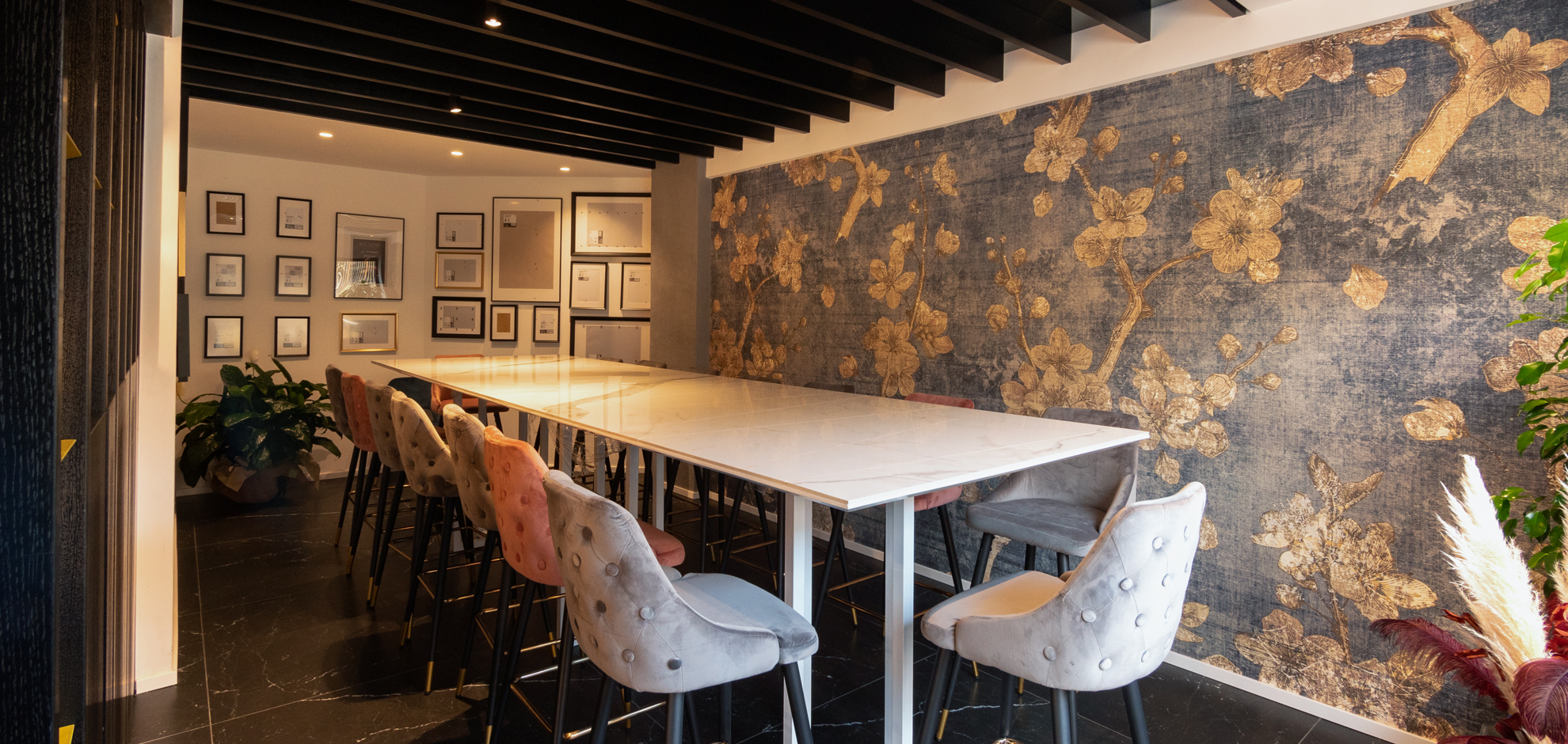 BEEF SALOON
A sophisticated atmosphere, excellent cuisine and design to be enjoyed surrounded by the Inkiostro Bianco wallpaper.
The Beef Saloon is an elegant barbecue restaurant in the heart of the city of Naples.
It is considered the temple of high quality and selected meat. The refined cuisine inspired the architectural concept of the restaurant. At the request of the client, the restaurant had to convey the philosophy of its cuisine to its customers.
The project was entrusted to the Studio of Architect Natale Fortino, who captured the client's wishes by combining functionality and aesthetics.
The idea focuses on the strong impact created by the harmonious choice of materials and finishings.
The reception area of the restaurant is dressed in golden surfaces, conferring undisputed elegance to the room. The mirrors on the ceiling and back wall deny any principle of spatial separation and amplify the play of reflections, which, depending on the angle, emphasise specific details.
This area becomes a joint between two rooms: a more intimate room dominated by an imposing marble-effect table and velvet seats; the other, larger and more exposed room becomes an auditorium overlooked by the kitchen, a proper stage for culinary performances with glass surfaces as the only curtain.
The Autumn Poetry wallpaper by Inkiostro Bianco is the protagonist of the rooms, confirming the desire to give style to the space by enhancing its elegant style.
The decoration dominates the scene, the wall is dressed in poetry, a tale of golden oriental inflorescences. The graphic design of the cladding evokes a floral paradise, an expression of the mysterious charm typical of distant lands, set in an architectural reality revisited and composed with an interesting balance.
Velvet seats in the colours teal, purple and burgundy, black tables, alternating gold and white create a game of balances between lightness and grandeur.
The Beef Saloon demonstrates how wallpaper can create a harmonious link between furnishings, finishes and different materials. The decorative choice completes the atmosphere and creates a continuum of emotions, connecting the customer with the philosophy of the experience designed down to the smallest detail through the client's desires, the skill of the designer and the creativity of the design brands involved in the project.
All we have to do is visiting the restaurant and let ourselves be carried away by the refined atmosphere and excellent cuisine, an interesting encounter between food and design.
Architect: Natale Fortino
Contract service
Special Project