Hotel Relais de la poste Roma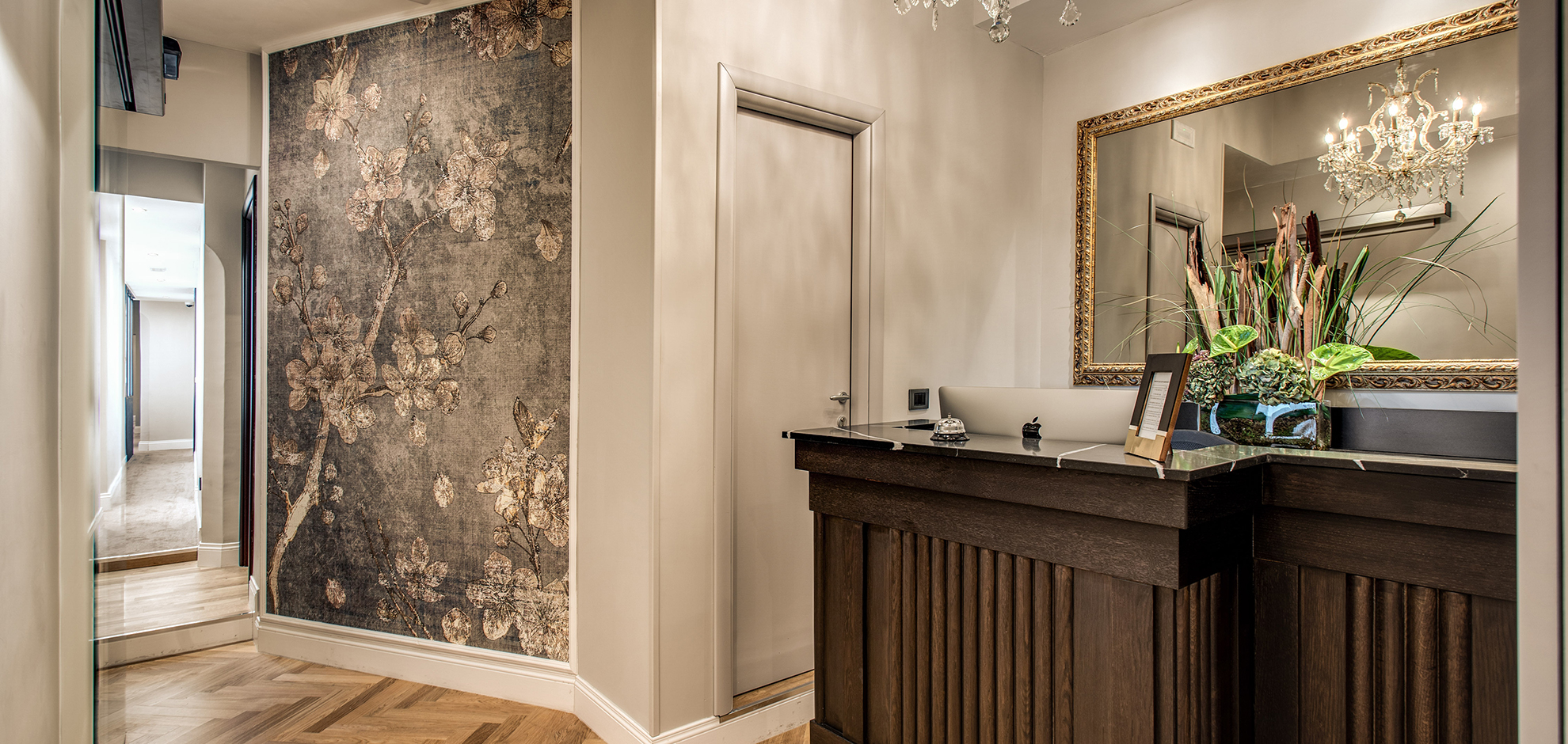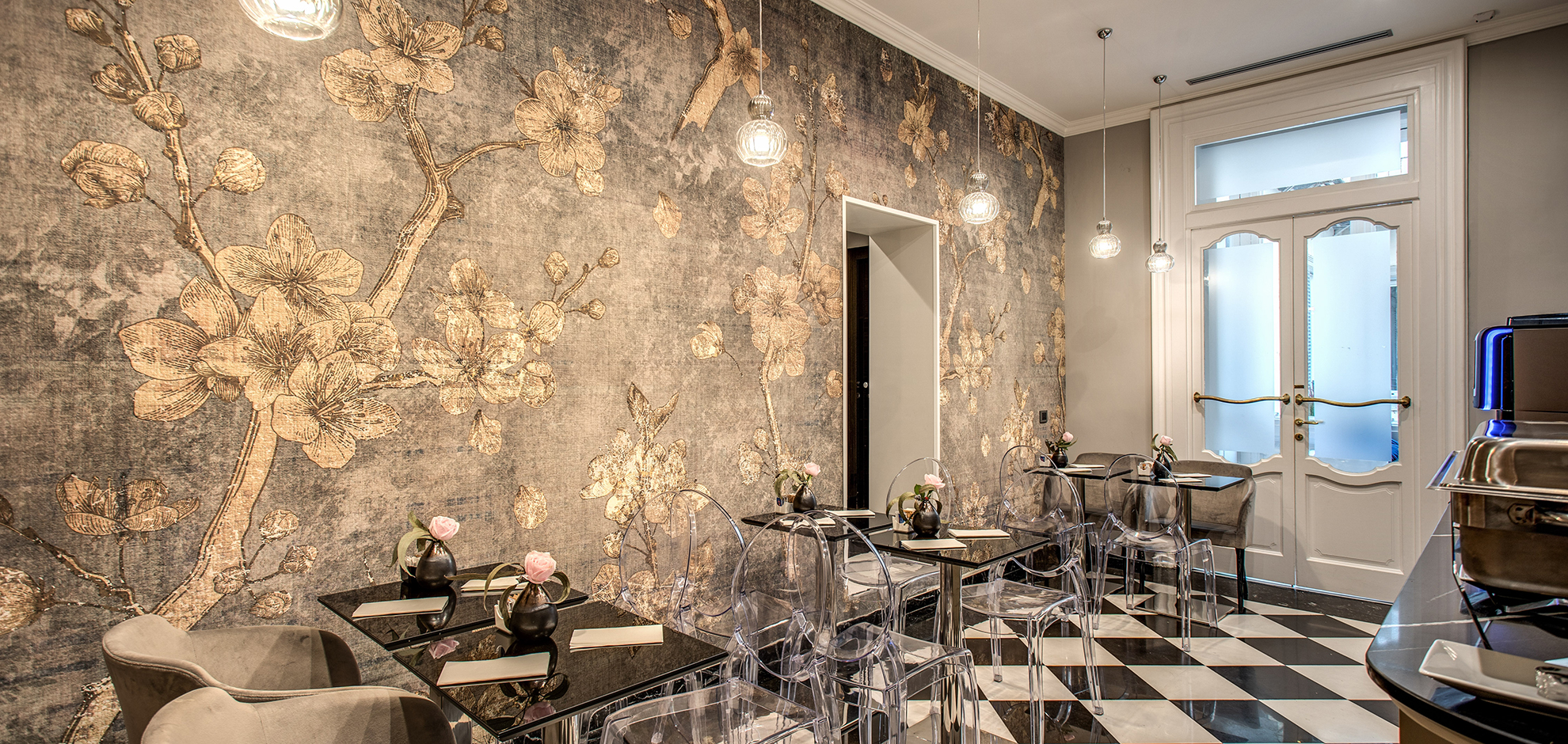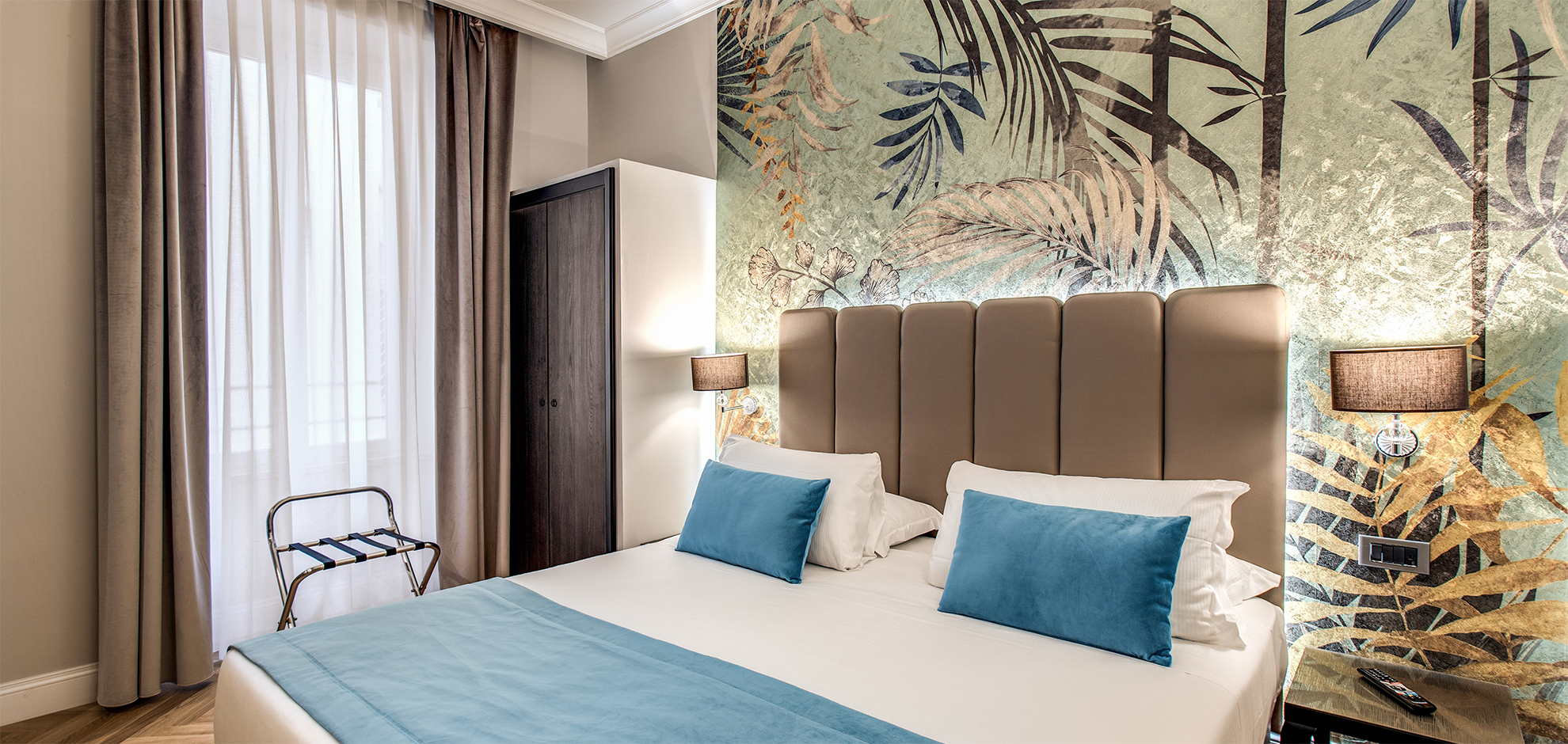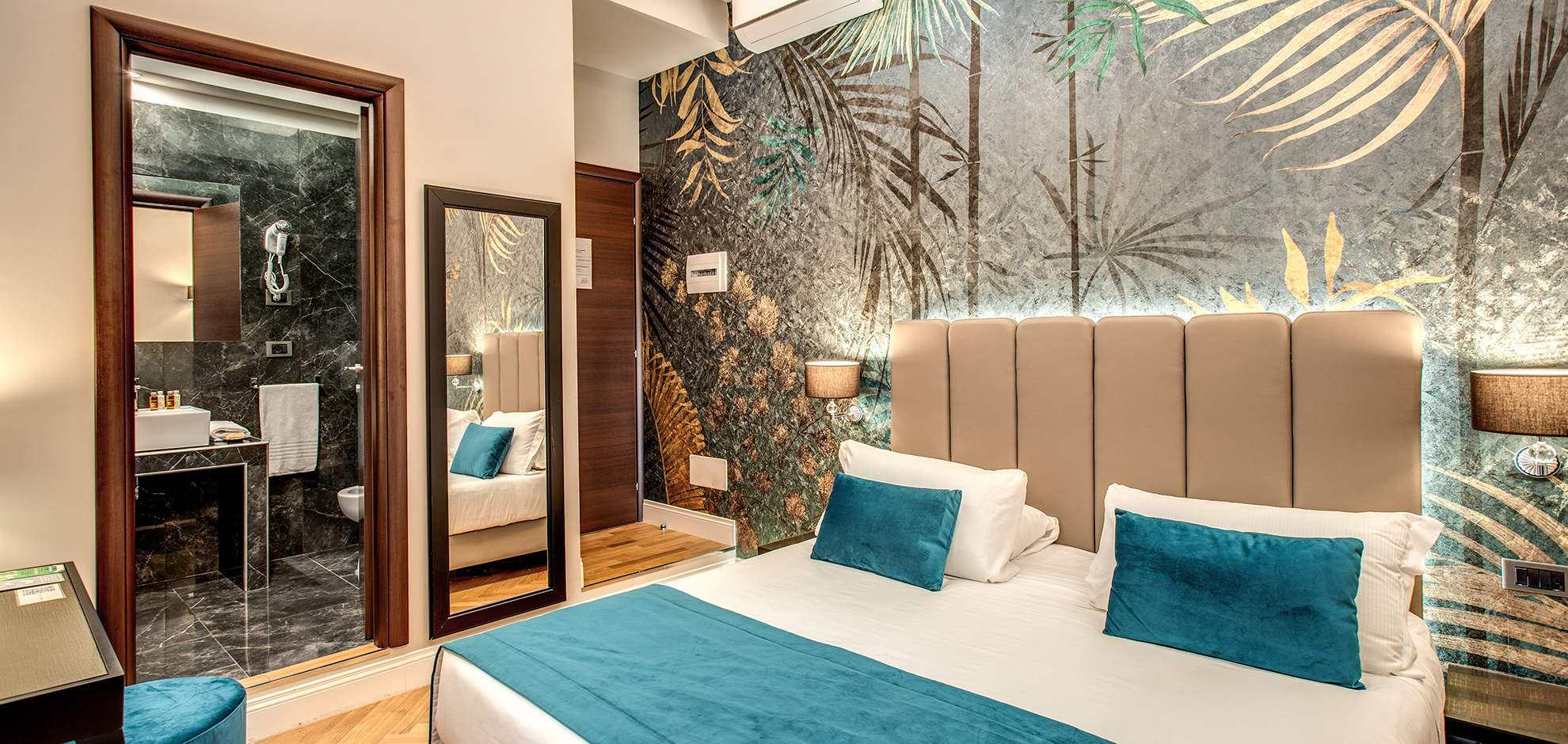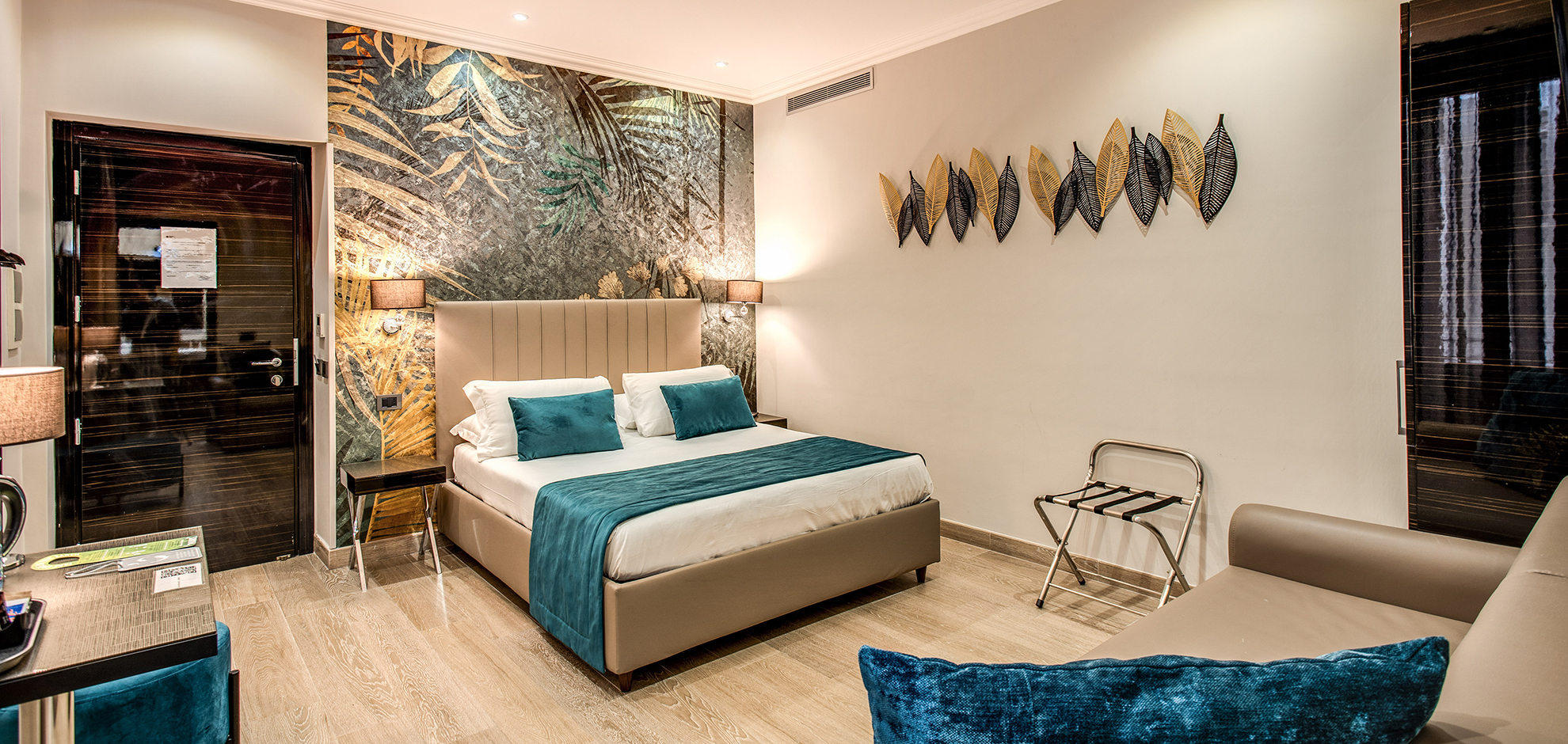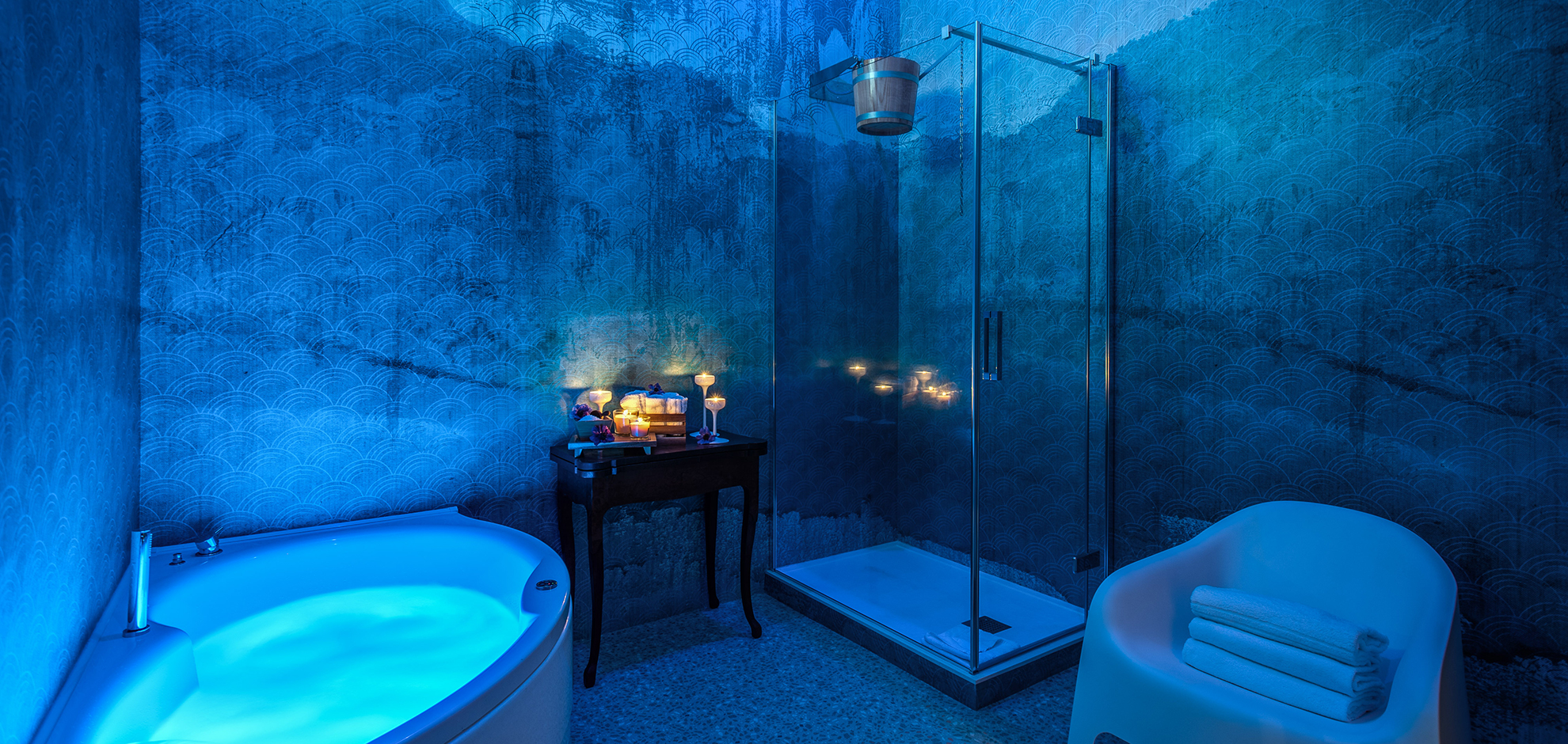 Hotel Relais de la poste Roma
The wallpapers by Inkiostro Bianco create a luxurious relaxation experience inside a boutique hotel in the centre of the capital.
A boutique hotel is an unconventional reception place. This is not the "usual" hotel, but it offers the guests a real experience, an immersion in luxury and comfort that makes them feel at home. A location where the design and service are taken care in the slightest detail, creating a luxury interior that cuddles the guests in a refined way.
This is exactly the goal of the Relais de la poste hotel in Rome.
The ownership has acquired a structure previously used as a guest house, therefore always a place of hospitality, which was then renovated keeping some of the original elements and at the same time giving a modern touch to the rooms.
The result is a place of charm, which offers not only an overnight stay or an anonymous and cold accommodation, but a complete experience that envelops and takes care of its guests.
The furnishing elements have been personally selected by the ownership, according to their taste and style, while keeping an eye on the latest trends in the field of interior design.
Within this research, Inkiostro Bianco has been able to satisfy the wishes of the customer by offering a high-level customization service combined with high-quality products.
For the walls of the rooms the vinyl wallpaper with gold leaf effect was chosen featuring a customized graphic with delicate and elegant jungle subjects presented in dark and light colour variations to vary the rhythm of the walls. This type of material with golden effect creates shiny and precious effects inside the rooms, capturing the attention and creating a sense of relaxation. In the hall and in the breakfast area, a wallpaper with oriental floral decoration was chosen.
In the spa area, on the other hand, the EQ.Dekor fiber glass wallpaper completely covers the walls and the floor with a decoration created by combining the colour tones of two graphic designs and a mosaic-like effect on the floor. Thanks to its high technical performance in wet areas and in contact with water, Inkiostro Bianco's fiber glass can create the perfect mix between resistance and design.
The Relais de la poste boutique hotel is a small pearl in the centre of Rome, where guests find a welcoming environment, with extreme attention to detail. 14 rooms to fully enjoy the Eternal City and live an exclusive stay, even just for one night.
Contract service
Hospitality