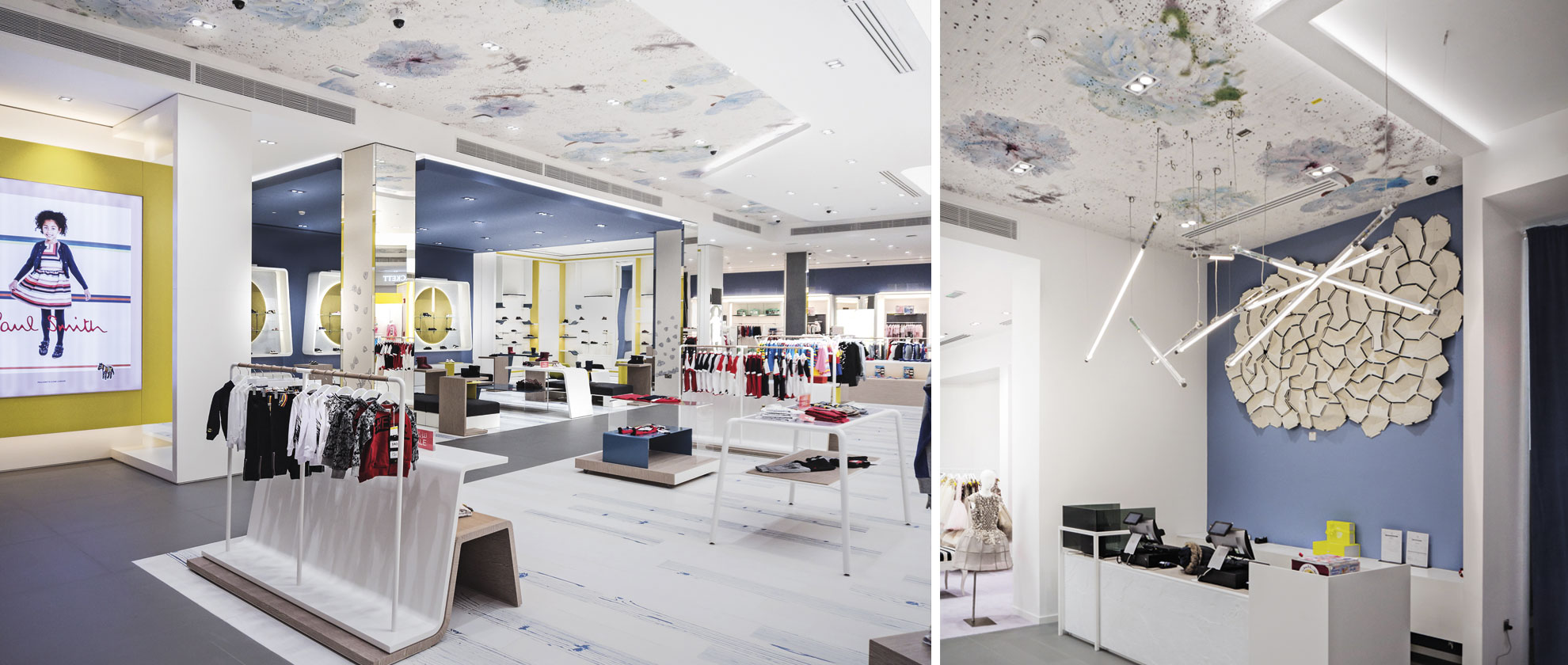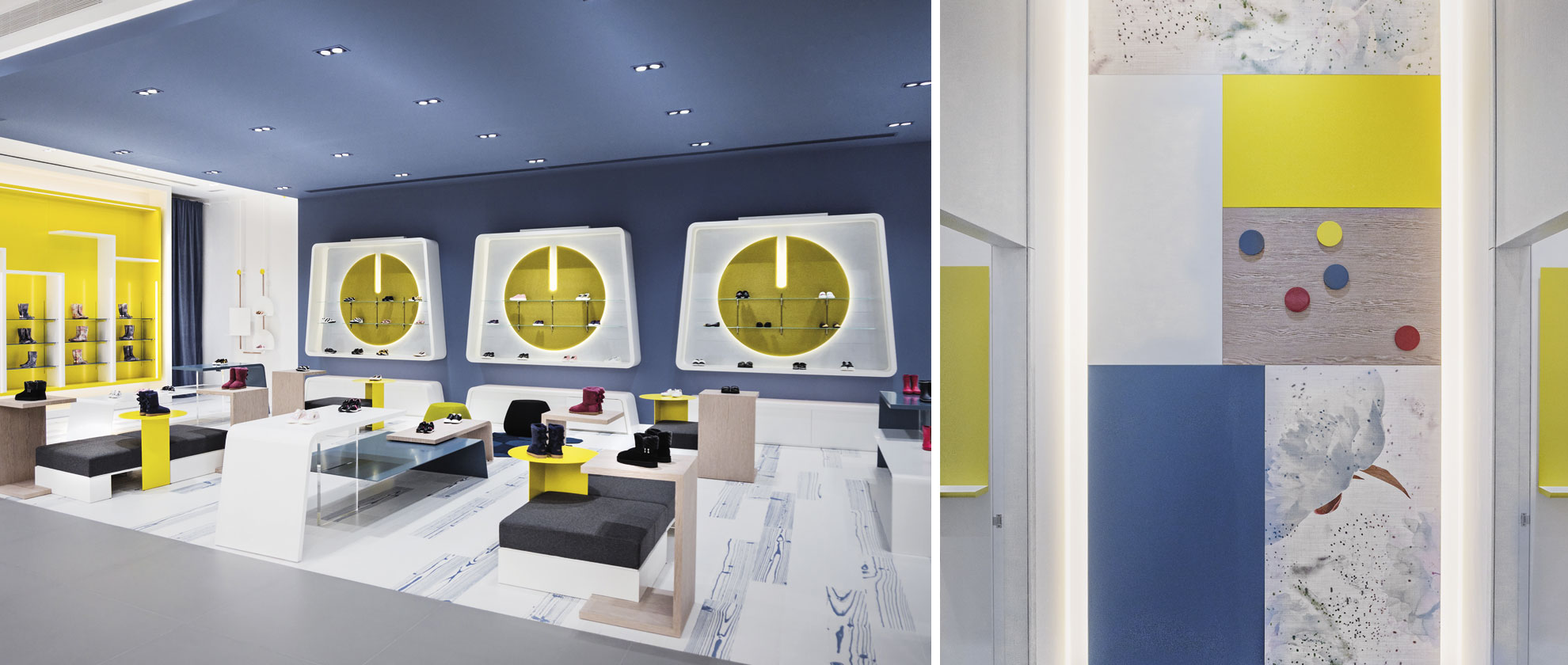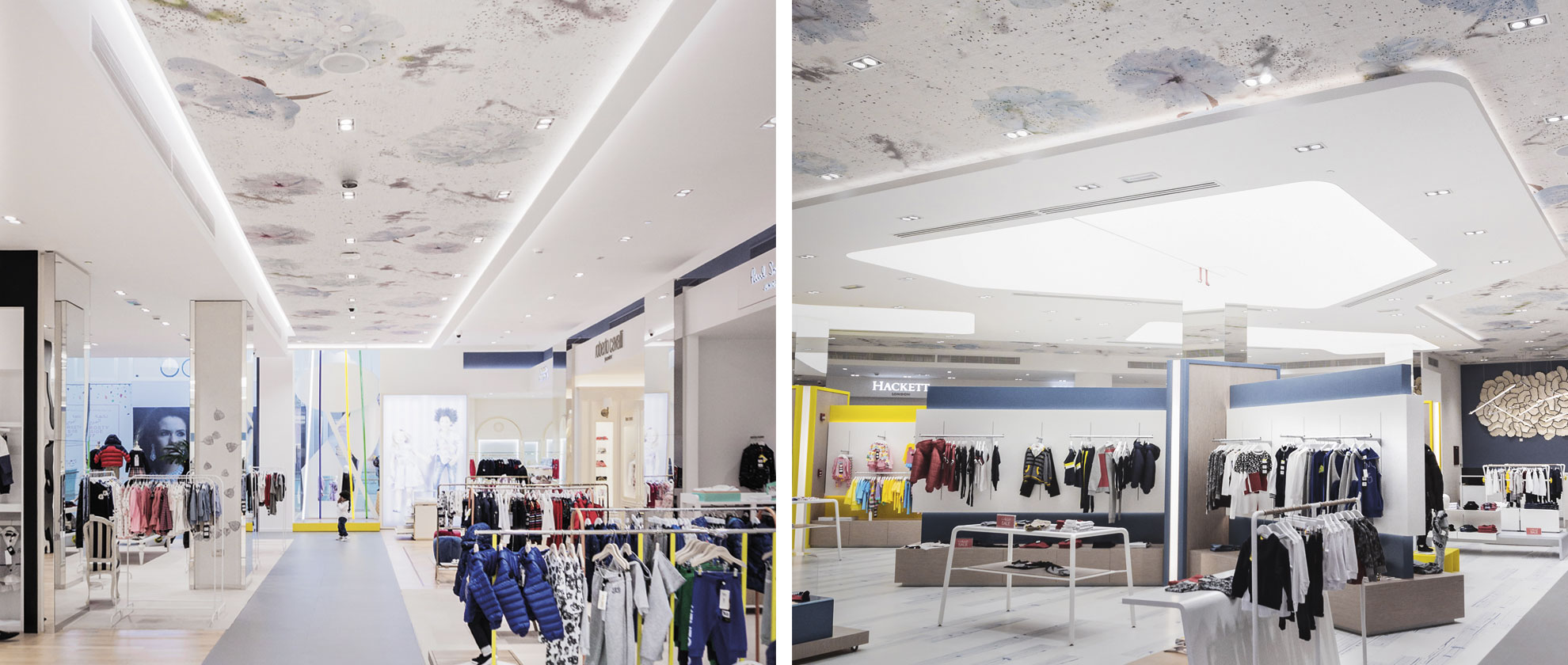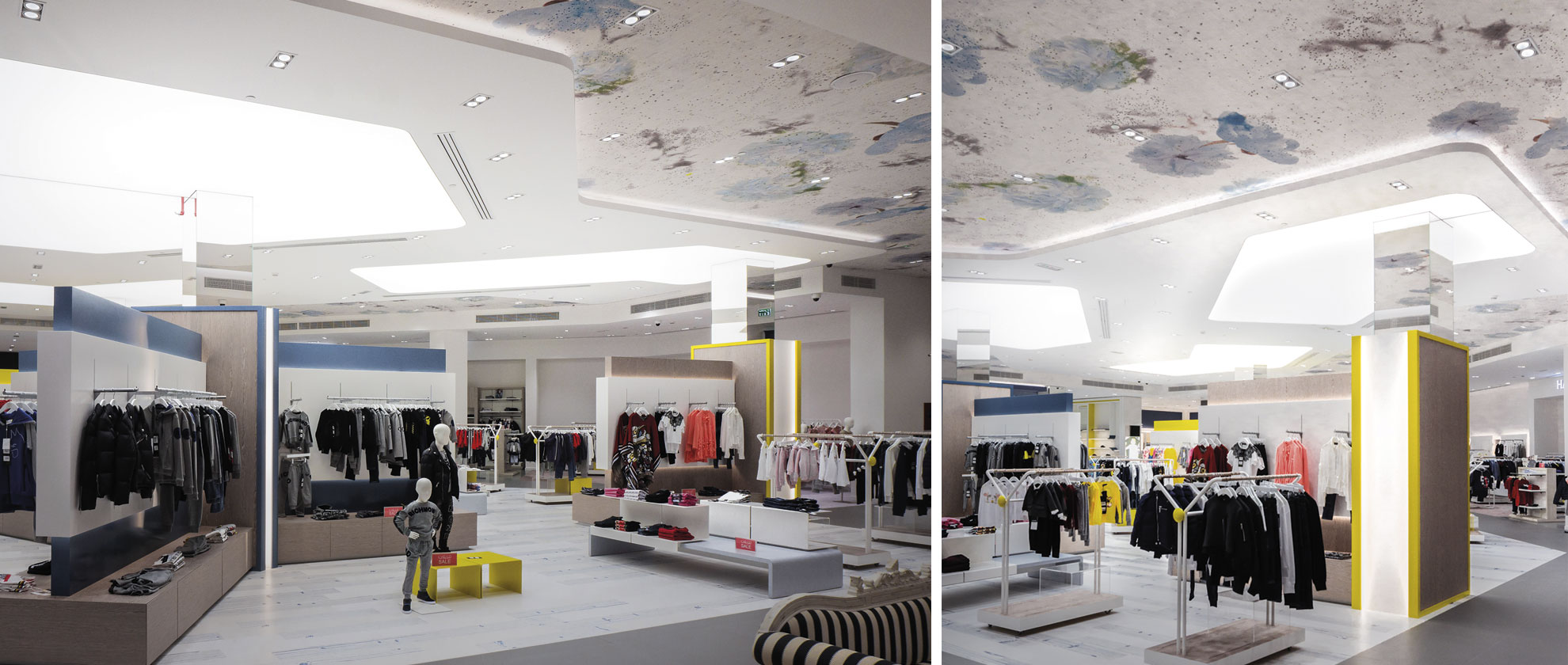 Kido Store, Doha
Contemporaneity, playfulness and refinement in the conception in a new concept store dedicated to children's clothing featuring Inkiostro Bianco wallpapers.
Located inside the Doha Festival City shopping centre in Qatar, the latest store in the chain designed by Stramigioli Associati is identified by its original identity.
Contemporary, fun, featuring high-level materials, the Kido store aims at achieving the goal of giving a feeling of air, light and space that recalls the lightness of a cloud.
Just the cloud becomes the lowest common denominator of the entire design: reality passes to the virtual I-Cloud offering children who use this space to interact with it through sound effects and virtual videos that recall the life of nature in all its aspects.
A colour palette particularly suitable for the target and quality materials have been selected: among them stands out the customised wallpaper conceived and designed by Inkiostro Bianco that recalls the flower petals that in spring are carried and lulled by the wind.
Kido is a children's clothing store that treats all of the most important brands with target ages from 4 to16 and aims at creating a light atmosphere that goes along with the shopping activity in a non-intrusive way, but at the same time unforgettable.
Project: Stramigioli Associati
[gallery ids="4328,4330,4332,4334"]