FLOW, the new wallpaper collection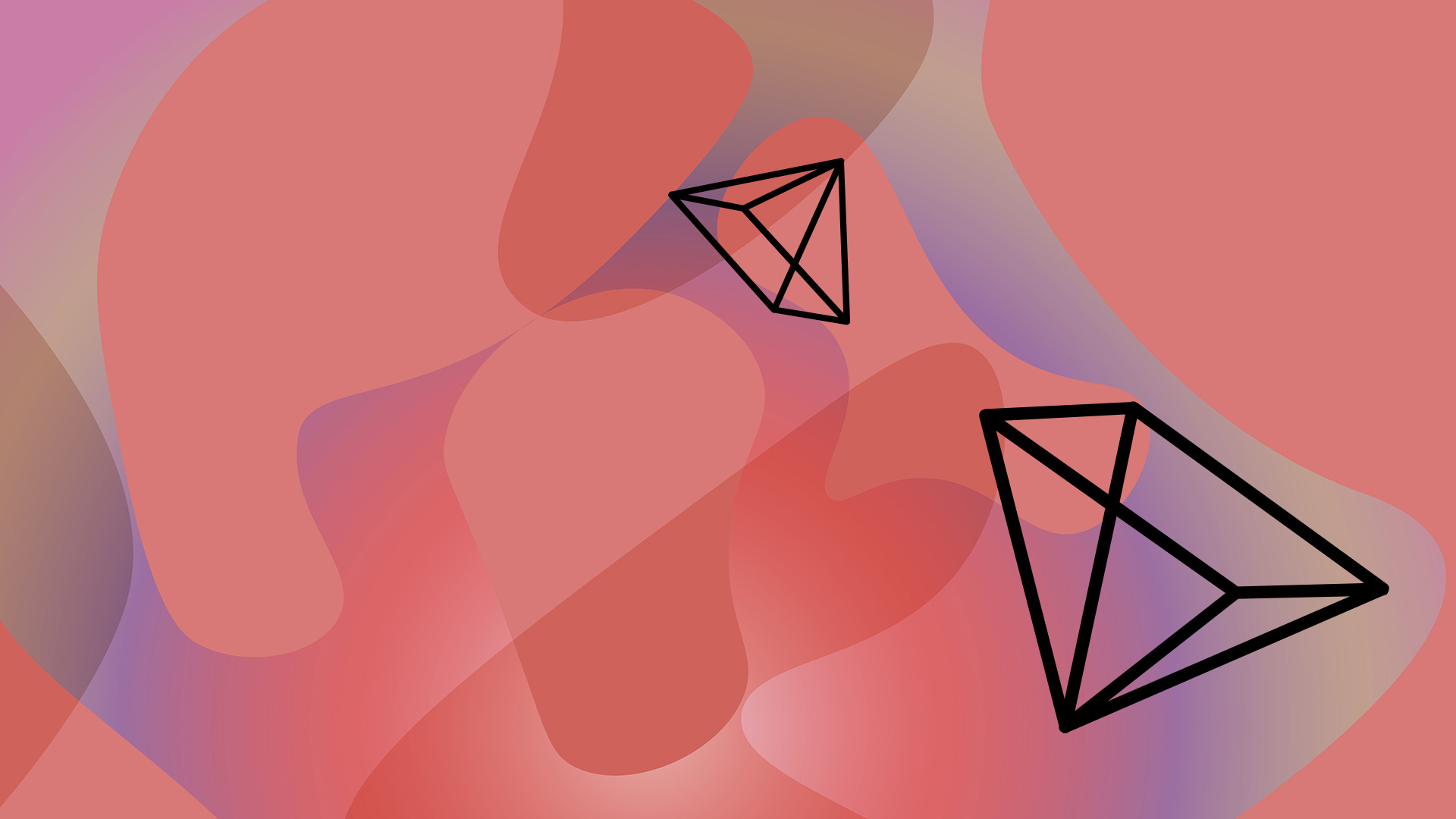 12 April 2023
FLOW, the new wallpaper collection
Inkiostro Bianco's new wallpaper collection interprets the theme of fluidity by proposing the creation of increasingly flexible living spaces. The collection draws inspiration from topical themes which make us part of a large 'fluid world' but constantly threatened by rigidity and closure. Inkiostro Bianco tries to ideally break down these barriers by stimulating people to surround themselves with beauty.
Flow means free expression of one's way of being.
40 new subjects that make fluidity visible in the sinuosity of forms, in the sometimes delicate and sometimes bolder colour combinations. In this constant rhythmic movement of shapes, colours, structures and optical illusions, the human mind adapts until it reaches the threshold of the dream world in a passage between worlds and thoughts in continuous transformation.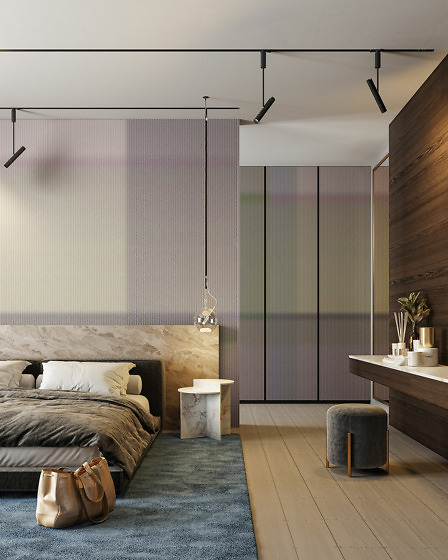 New collaborations with two prestigious architecture and interior design studios have contributed to the creation of the new decorations. LATOxLATO provides its own decorative interpretation of metropolitan architecture seen through a metaphysical eye that invites the viewer's imagination to imagine the city in its own way. Studio Pelizzari develops backgrounds that welcome the desire for customisation alternating photographic hyperrealism and material pictorial effects.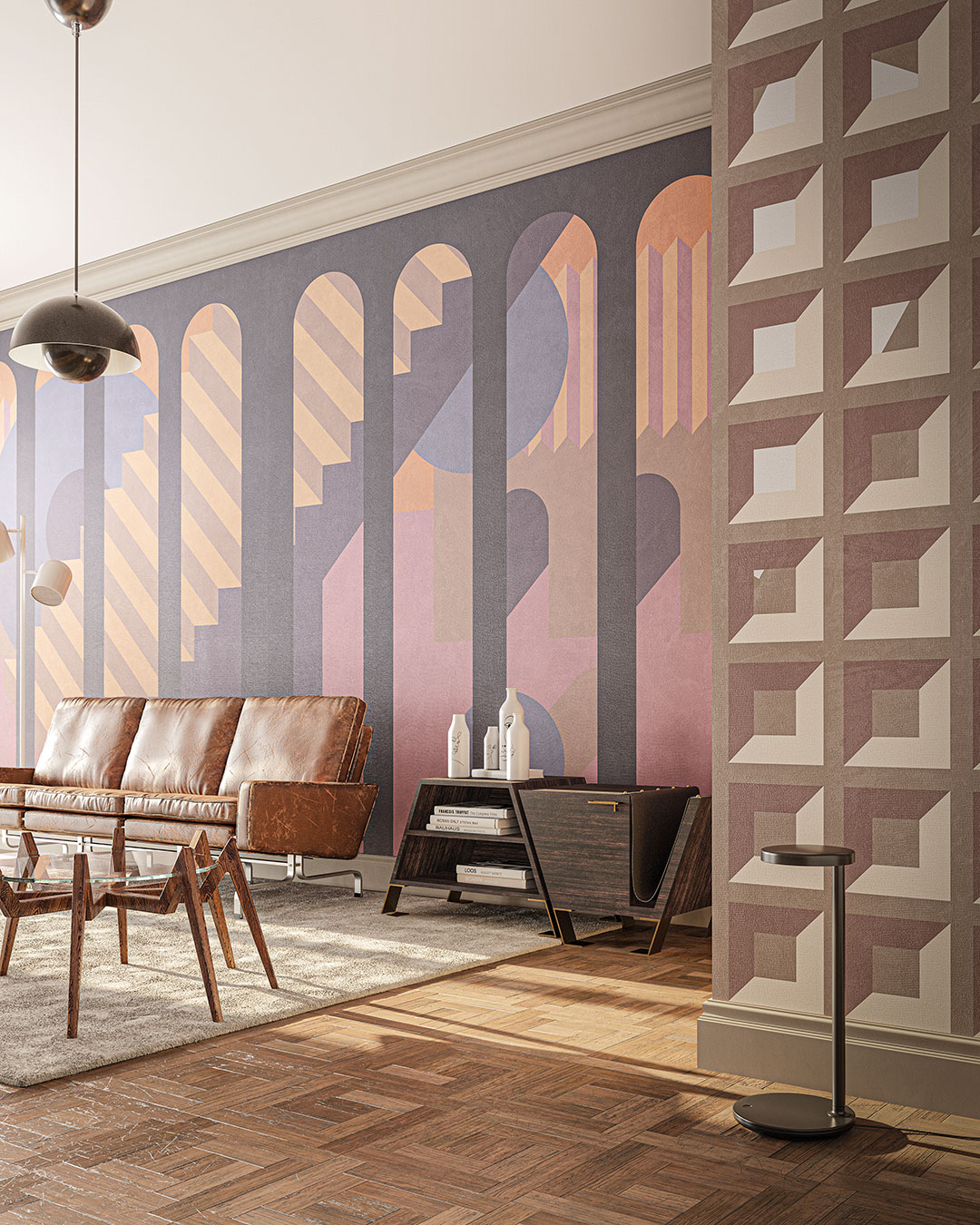 Alongside these productions, Inkiostro Bianco together with artists Irene Martino and Giorgia Ricci focus their attention once again on Nature, which is fluid and flexible par excellence. In nature, in fact, nothing is static but everything constantly evolves and transforms. Following the trends of biophilic design, the new decorations invite you to reconnect with nature by integrating structures and subjects inspired by it to bring benefits through the organic forms, colours and sensations that emanate from it.
Thirty decorations are proposed on traditional vinyl wallpaper, on EQ.dekor fibre glass and Raw the wallpaper in natural fibres.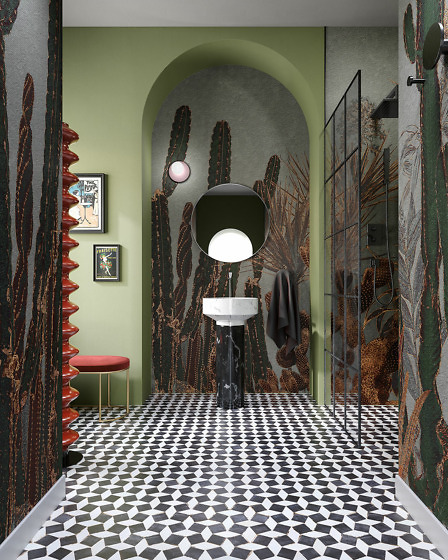 These are joined by 10 new Goldenwall subjects on gold leaf effect wallpaper.
The new subjects soften the glitz of the gold base and at the same time accentuate the iridescence of the colours in mixture with the golden effect. These graphic designs bring together geometric and floral elements in a harmonious and refined whole to give the room an exclusive and dreamy atmosphere.
The settings proposed by Inkiostro Bianco suggest destinations of use as inspiration for imagining places and scenarios to which everyone can aspire. Spaces in which to let one's personality flow, artificial spaces that are transformed into human spaces.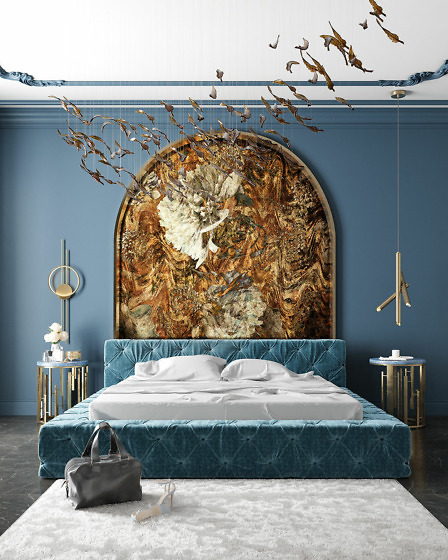 Prev
Next