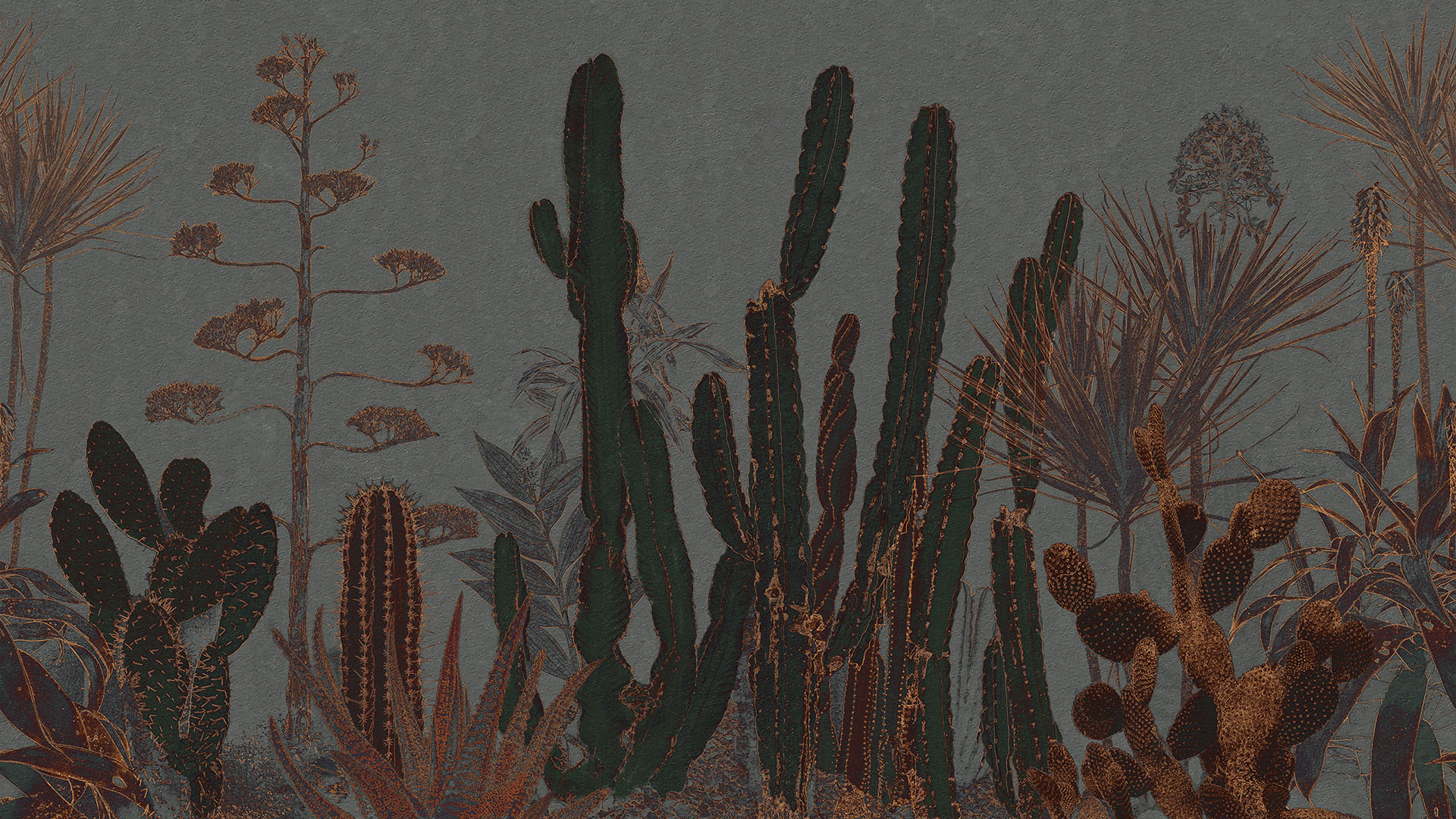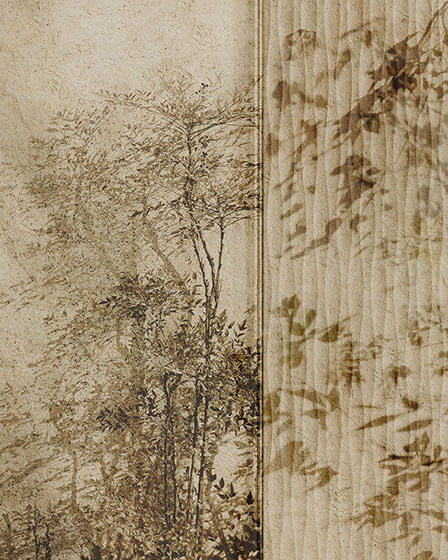 Inkiostro Bianco collaborates for the fourth time after the Sketchbook, Goldenwall 2023 and Light&Shadows collections with designer Giorgia Ricci, an eclectic and sparkling soul who never ceases to amaze us.
For the Flow wallpaper collection, she was asked to take inspiration from the natural world, but making sure that the nature represented was able to welcome the eye and awaken that subtle bond between man and the environment that we all too often forget today.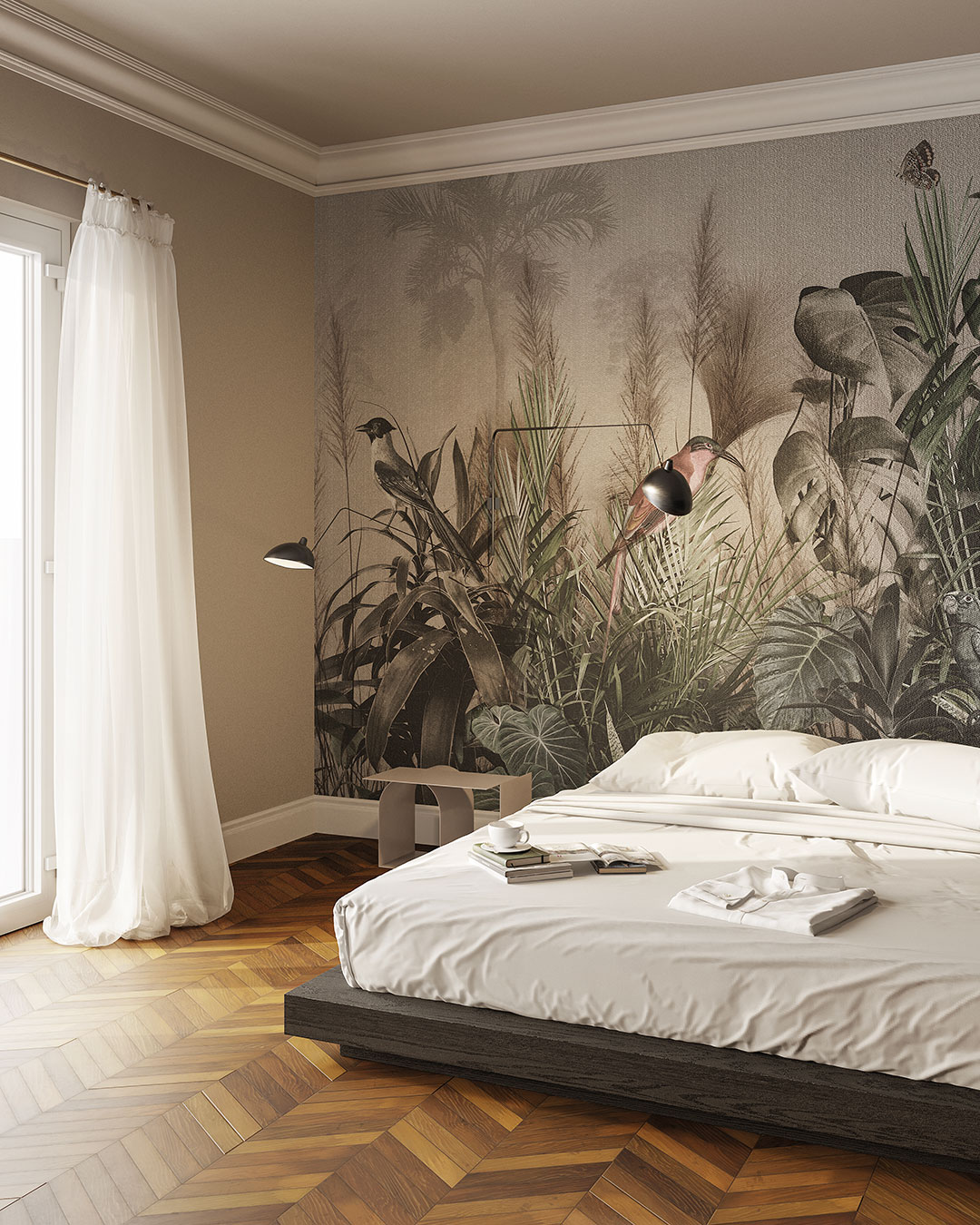 The idea behind this collection, in fact, wants to open up more introspective and metaphysical scenarios, bringing calm and balance to the human mind often forced to jump from one task to another in the grip of frenzy. It is an invitation to take inspiration from the flexibility and adaptability of nature, which in some cases manages to grow even through concrete.
Giorgia has chosen to take us on a natural journey through places, colours and sensations, a true sensory journey. Lanzarote and its cacti, swallows darting across the June sky, Madrid's Atocha station, a tropical forest and an oriental sunset.
The designer uses her poetic gaze and varied imagery in a way that is both graceful and dark. There is always something magical, a magnetic appeal that draws the observer to Giorgia's productions, which is her true stylistic signature.
Are you ready to start the journey?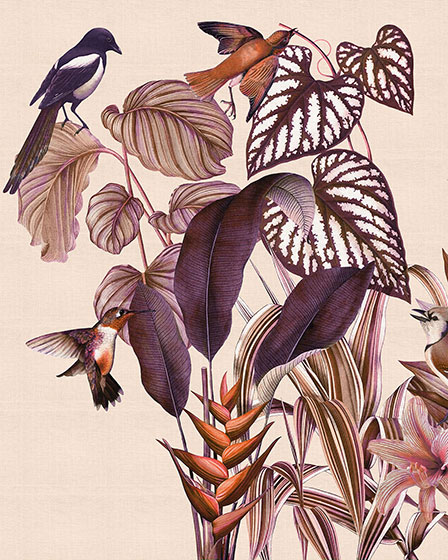 Prev
Next