The Inkiostro Bianco wallpapers as an essential accessory for your room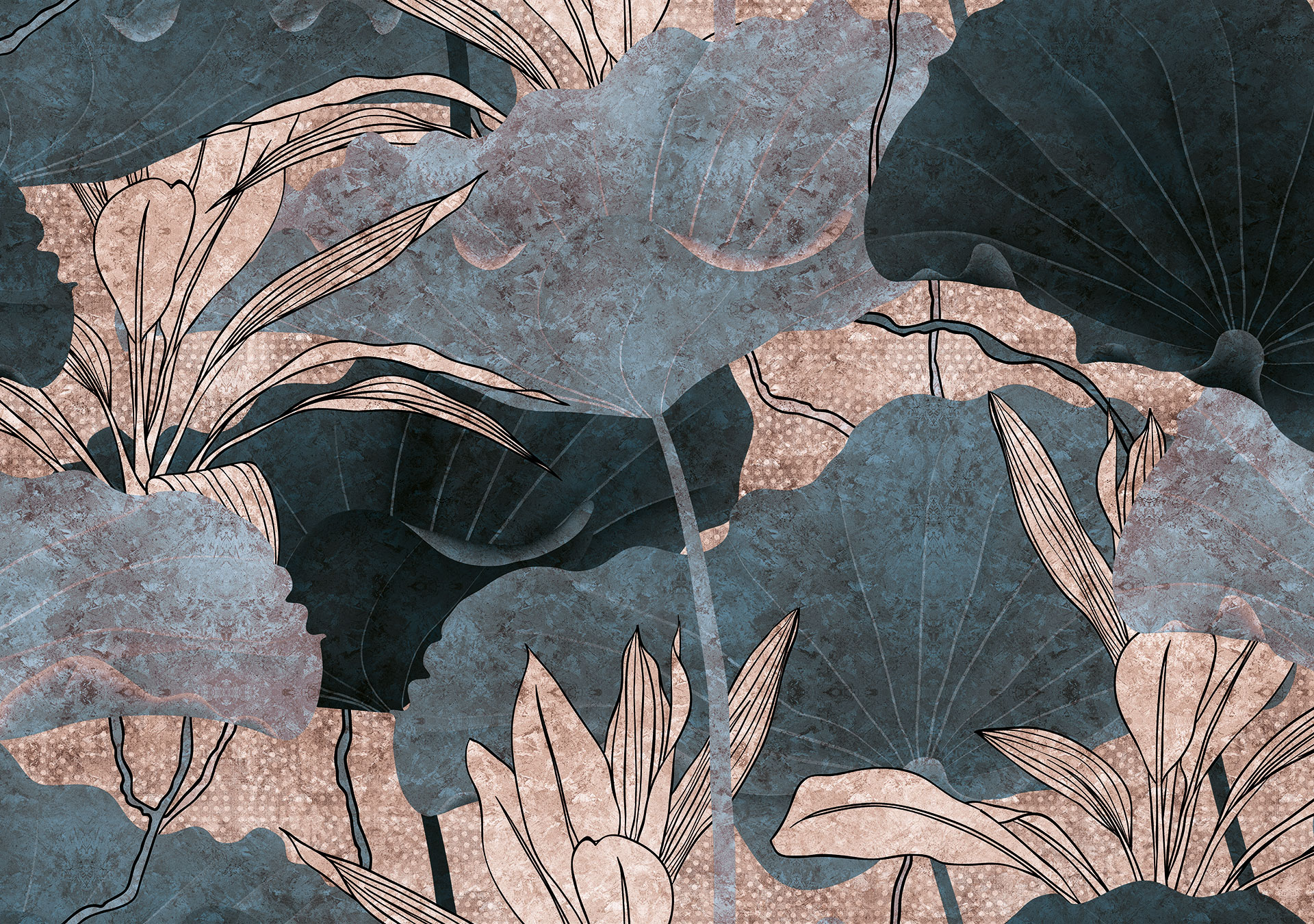 3 June 2019
The Inkiostro Bianco wallpapers as an essential accessory for your room
The spring-summer 2019 season promises to be full of bright and colourful surprises.
Patterns in saturated, bright tones and flashy macro prints pave the way for the summer season in a lively and original way, providing a strong and iconic character to the accessories one chooses to wear.
Also inevitable is the golden or metallic touch, which contributes to making every outfit and every environment luxurious and chic.
According to this trend, the luxury Goldenwall collection, presented by Inkiostro Bianco in 2018 and enriched by 10 new designs in January 2019, lends itself perfectly to creating unusual atmospheres through iridescent reflections on the walls. Geometric traits, floral motifs and illustrated subjects alternate on the surfaces, opening up new perspectives for decorating spaces.
The gold leaf and rose gold leaf effect wallpaper substrates give lustre and brilliant effects that play with the light points in the rooms to create refined ambiences. Commercial and residential spaces receive a precious, intriguing and exclusive identity, thanks to the innovative collection designed by the brand specifically for these media.
An accessory, whether bijou, clutch bag or shoe, must never be trivial or go unnoticed, on the contrary it is the fundamental detail that completes the look and makes it glamorous.
Wallpaper is no longer just an accessory way to decorate spaces, but a true furnishing element that enriches and completes rooms in a unique and original way.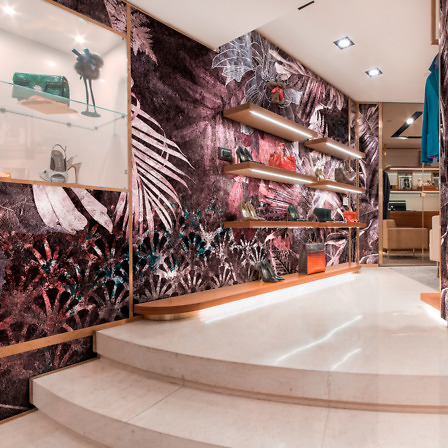 Prev
Next