Green Flower apartment at ZŁOTA 44 in Warsaw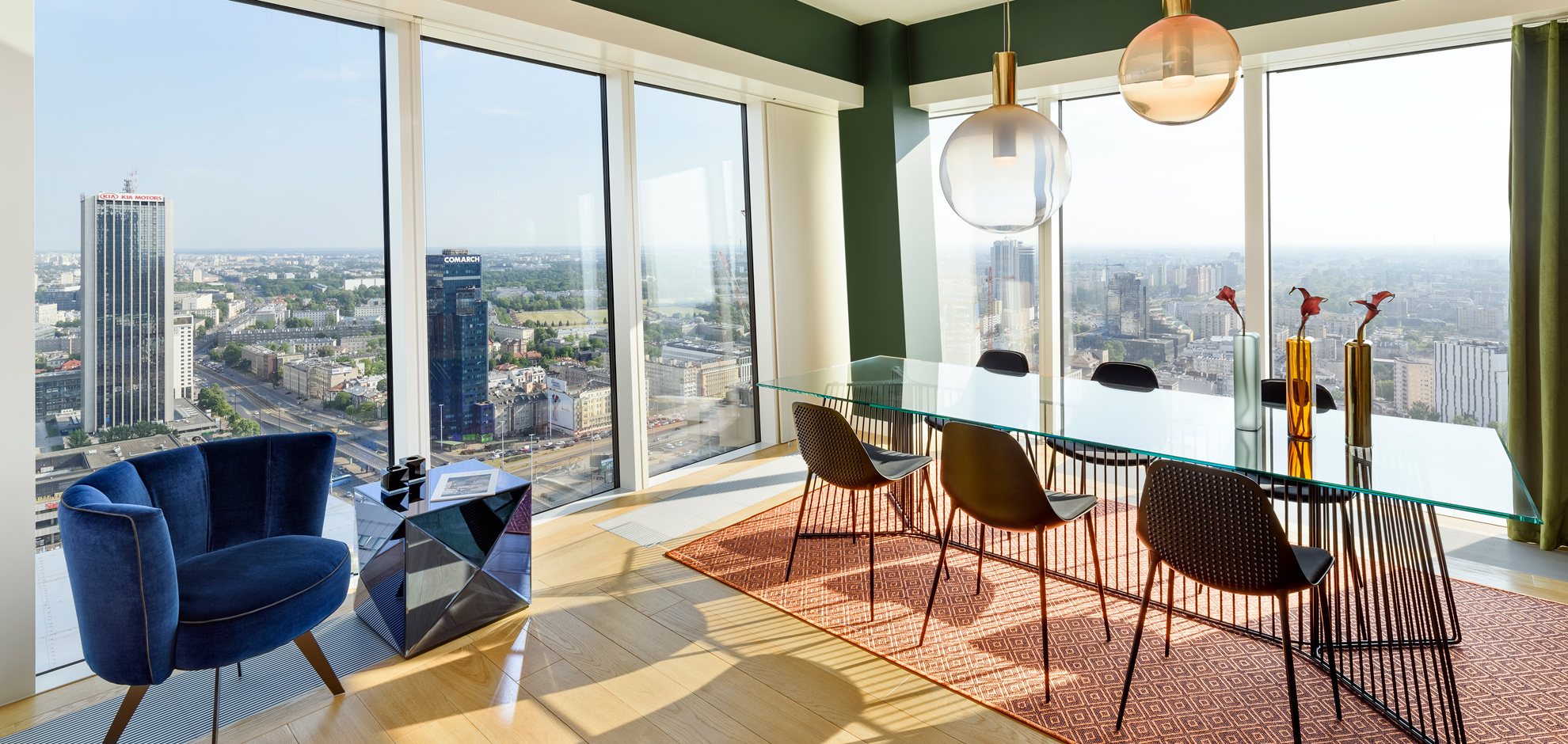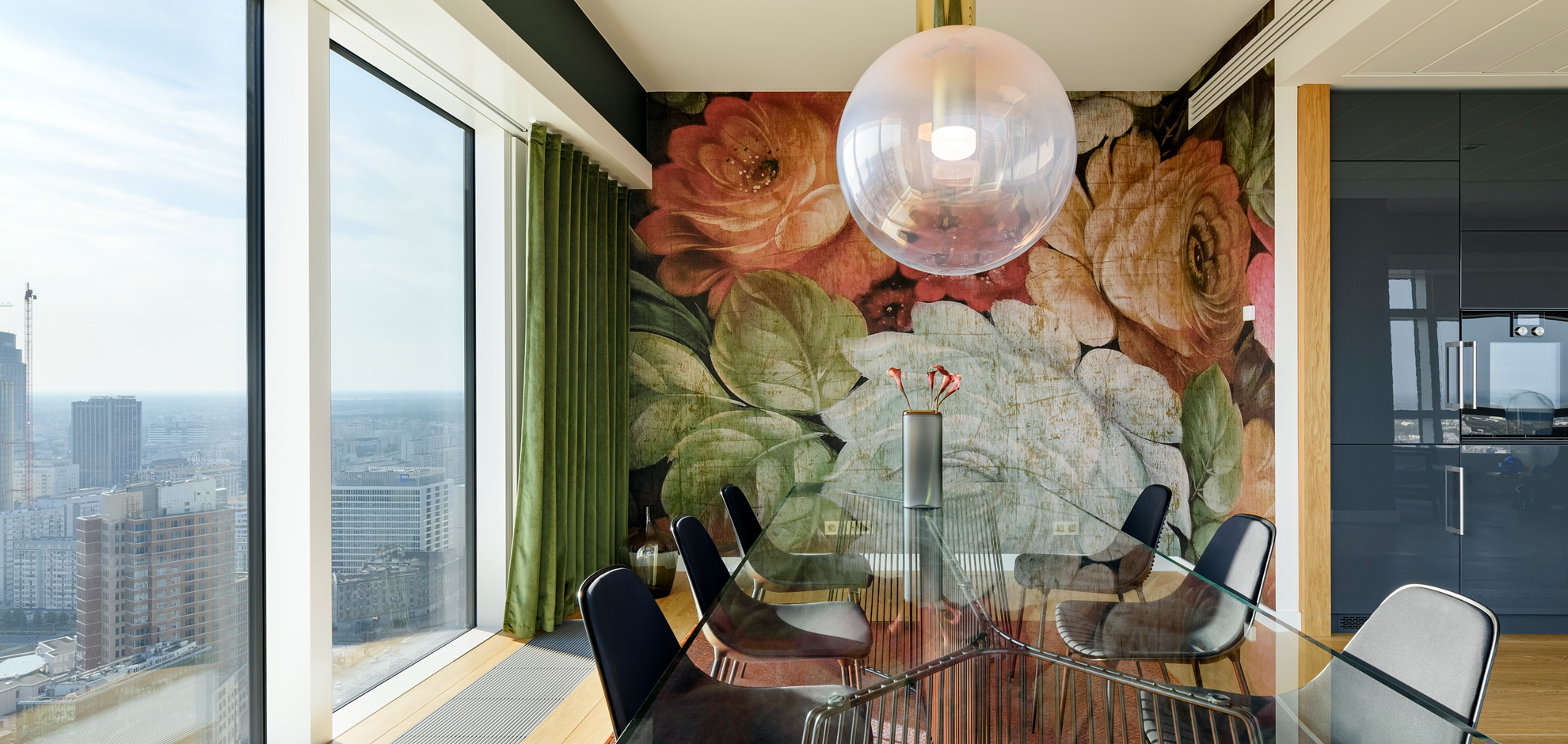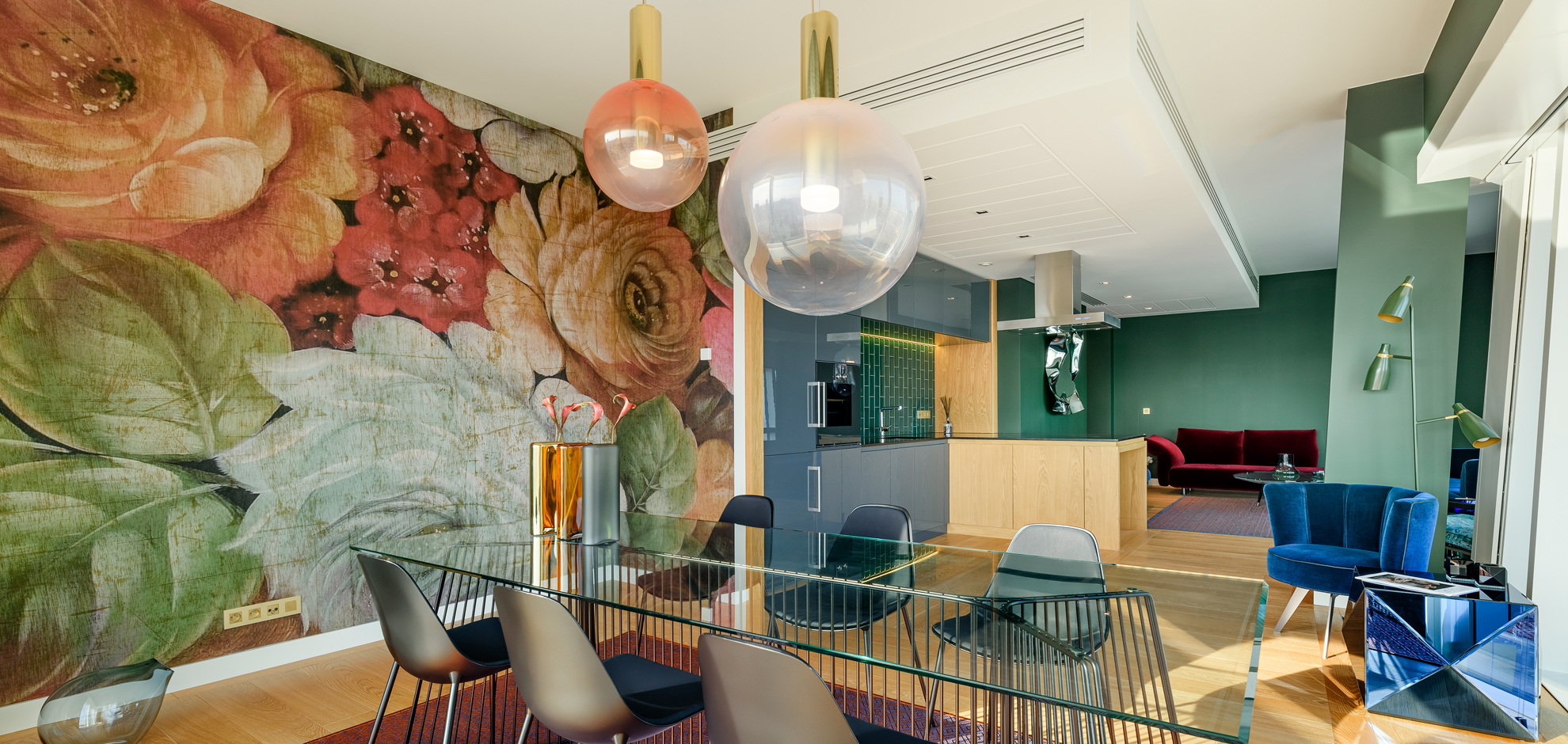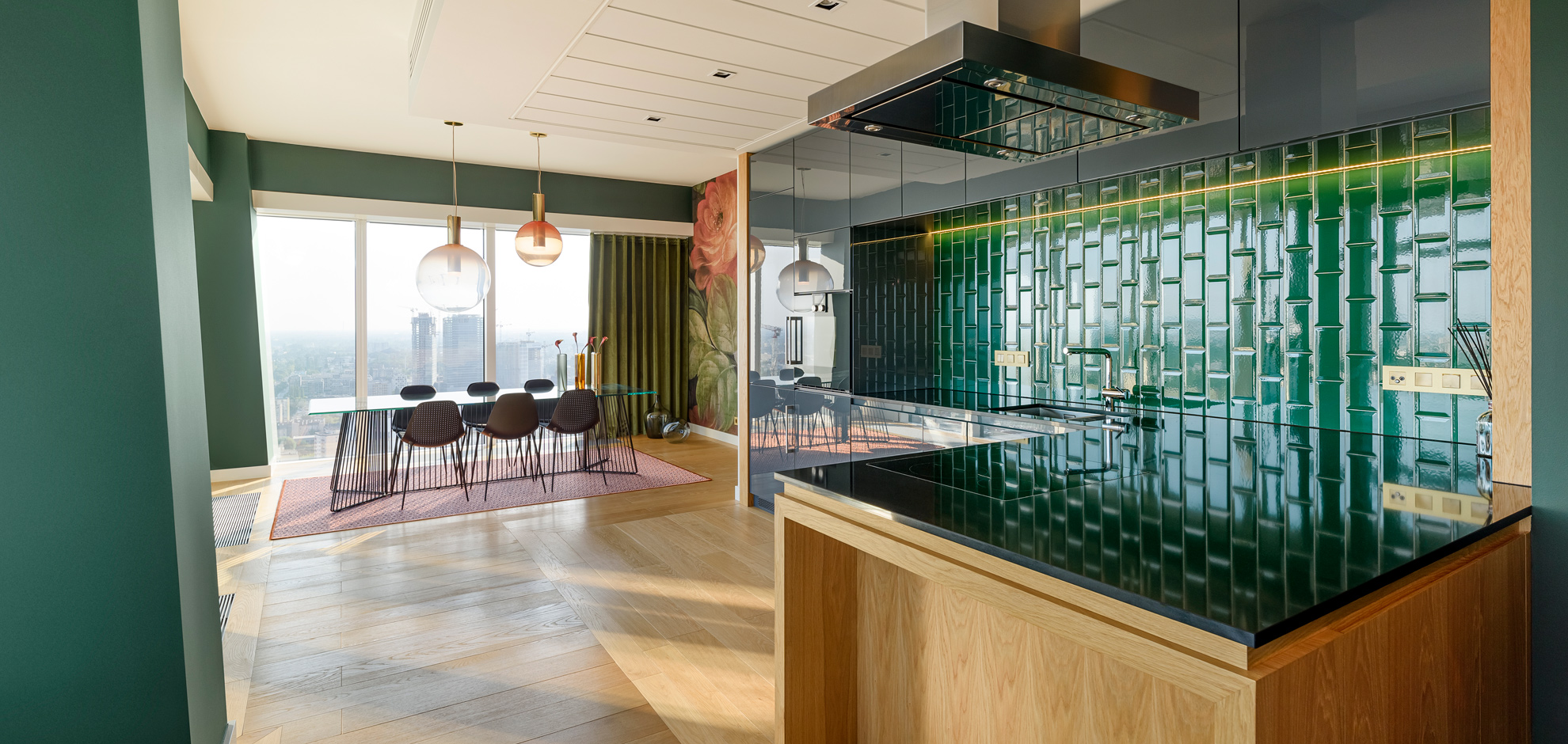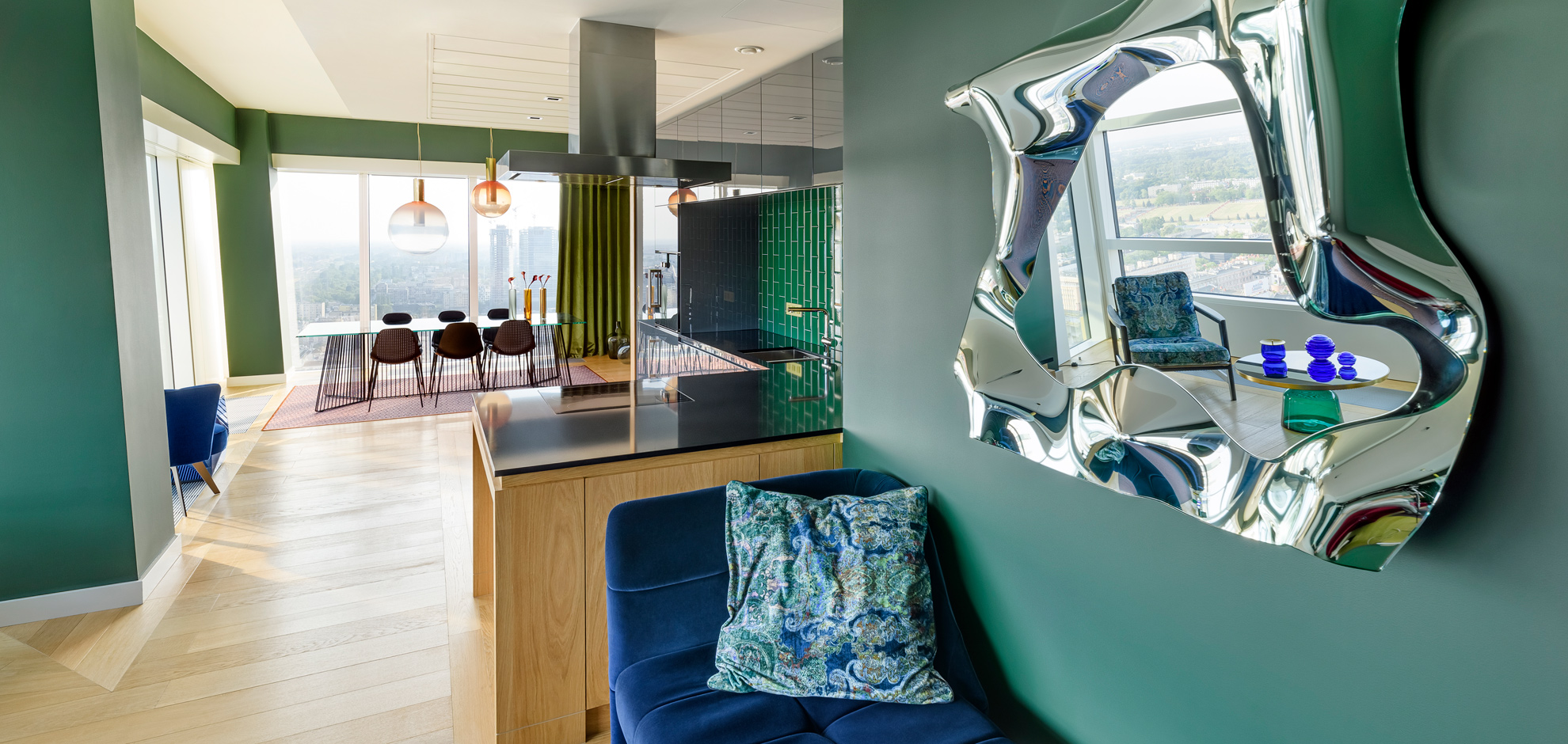 Green Flower apartment at ZŁOTA 44 in Warsaw
Inkiostro Bianco wallpapers create the perfect background for a luxury residential project.
The new Green Flower apartment furnished by Heban Gallery is located on the 33rd floor of the ZŁOTA 44 skyscraper. It is one of the most prestigious locations in all Warsaw and with its 192 m height, its is one of the highest residential building throughout Europe.
Within this contemporary context, the wallpapers by Inkiostro Bianco enhance the domestic rooms adding a touch of style and confer a soft floral background to the living room of the apartment. The contrast among the classic and vintage look of the wallpaper and the modern lines of the furnishing elements
Among the other partners for the furnishing elements there are many icons of interior design, for instance mirrors by Fiam Italia and a table by Anapo, which create a room capable of satisfying even the most refined design-lovers.
"Working on an apartment project for one of the most exclusive buildings in Poland has been a great challenge for us and it inspired us to develop a style modern, intimate and comfortable at the same time." – states Tomasz Tronina from Innovattio Architecture, who developed the project together with Ines Lukowska.
Project: Innovattio Architecture
Apartment equipment: Heban Gallery
Arch. Ines Lukowska and Tomasz Tronina
Contract service
Residential