Red Passion: a private residence with a passionate character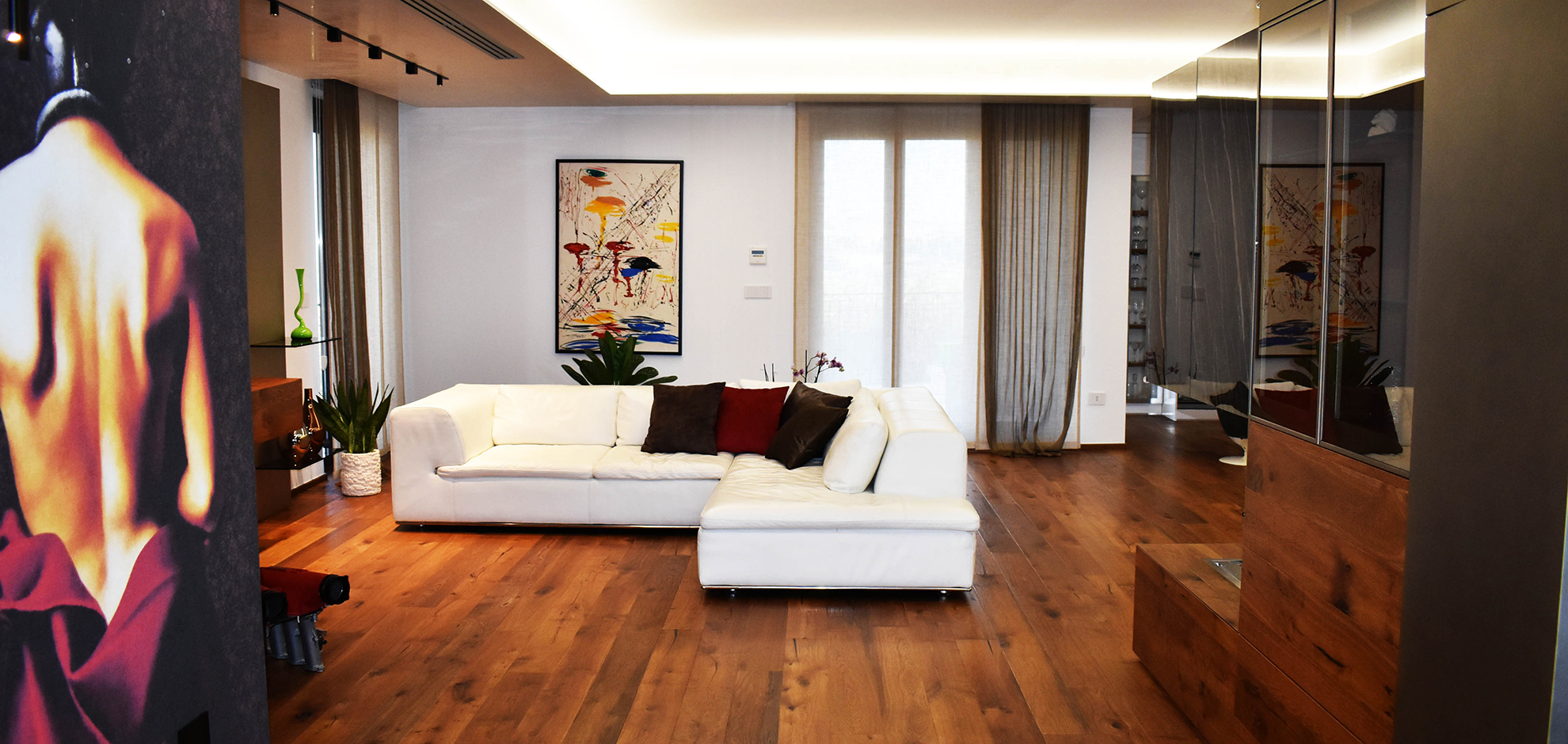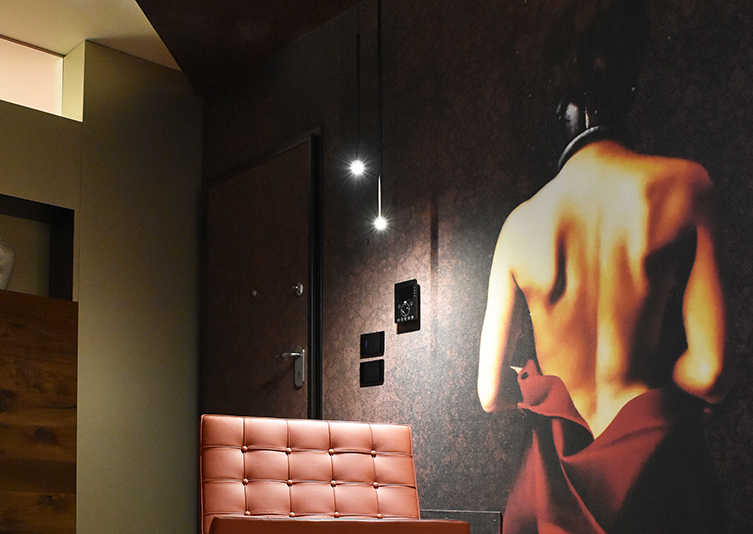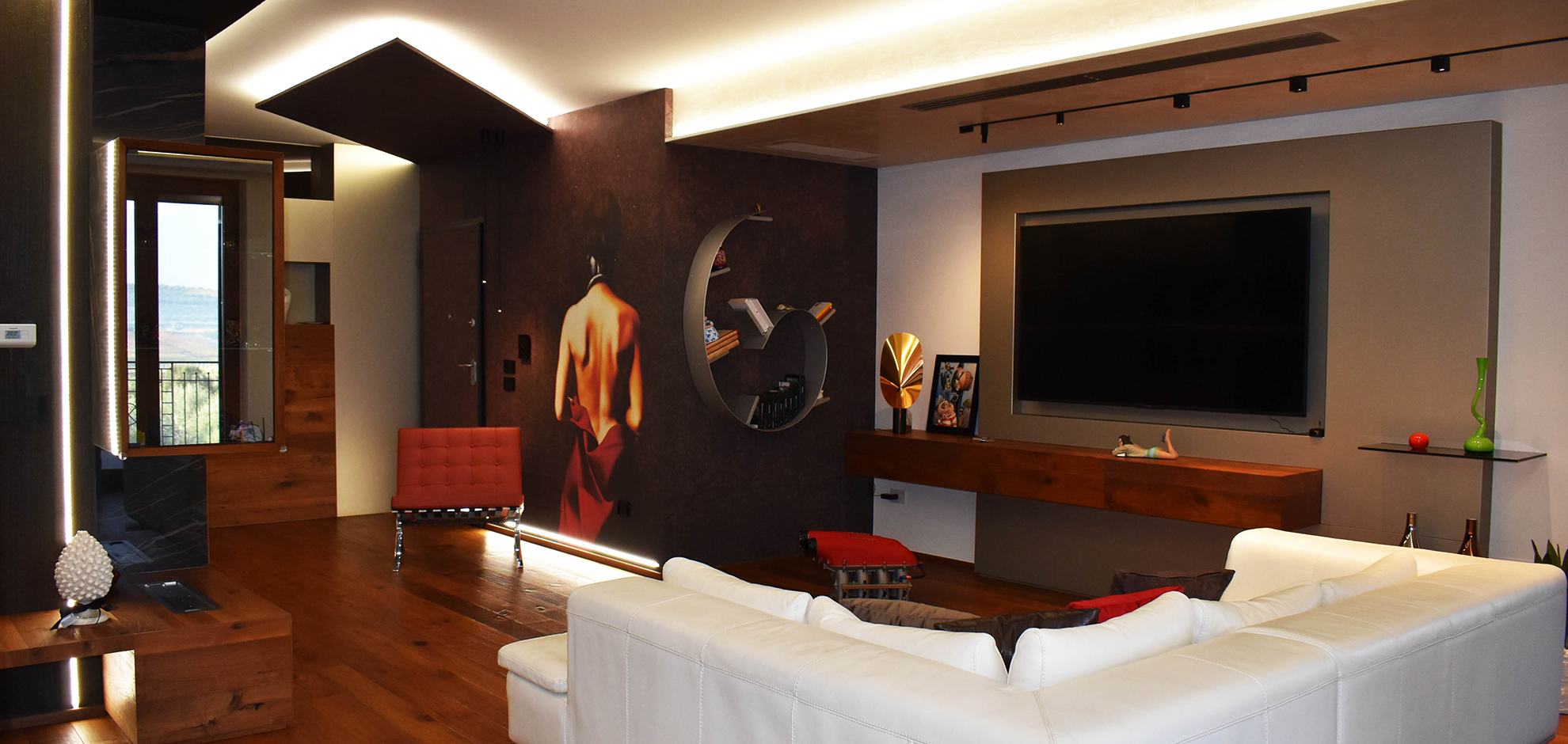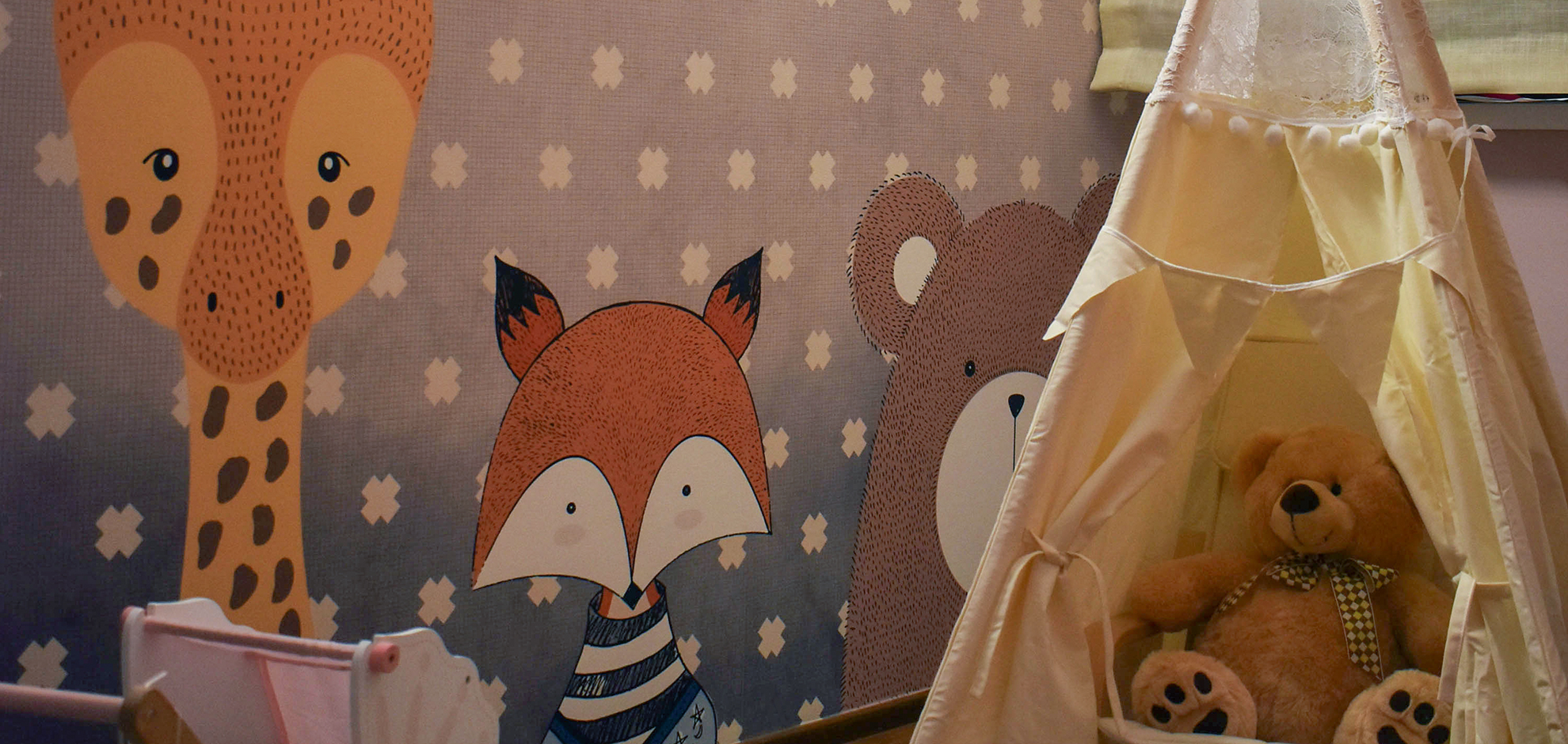 Red Passion: a private residence with a passionate character
The wallpaper by Inkiostro Bianco is the focus of the entire scenografic setting.
Red Passion is the name that the Architect Loredana Lenoci has chosen for the project of this private residence with a strong and... passionate character.
Colour dictates the rules and describes the emotions of this context. Red is the leitmotif of the project: the colour of passion, blood and fire, a symbol of vital energy.
The centre of the house clearly divides the living area from the night-time area. The fulcrum around which the overall context has been built is the wallpaper, which dominates the entire scenografic setting.
It is the artwork Untitled by the artist Saturno Buttò, part of the Inkiostro Bianco's Limited Edition wallpaper collection, that decorates the living area of the residence.
Saturno Buttò paints women, enhancing their figure and passion. The shapes and colours of the chosen work, and the female subject depicted from the back, are in perfect harmony with the essence of the project and the stylistic mood that Architect Lenoci wanted to reproduce.
The rest of the project was developed as a result of the choice of wallpaper decoration, creating a harmony of colours and shapes.
All the furnishing elements were specifically designed for this space, in a combination of colours and materials that dialogue harmoniously with each other. They were made by the skilful hands of local craftsmen who managed to transform what was initially designed on paper into reality.
The wallpaper and the chosen subject determined the colours around which a melodious balance of tones was developed for all the accessories and finishes, each of which plays a fundamental role in the architectural composition of the home: from the materials for the bathrooms to the accessories and the choice of flooring.
From the strong character of the living room we move on to the dreamy and playful setting of the small bedroom. You enter a fairy-tale dimension populated by little animals that peep out at the edge of the room like playmates waiting for a new adventure. The Sweet Dreams wallpaper decorates the children's room with a touch of playful elegance. The choice of furnishings and wooden toys complete the atmosphere of the room, favouring a dimension of light sweetness.
Wallpaper has become a highly desirable decoration element, which characterise the rooms in a striking way. The designer's skill together with Inkiostro Bianco's creative consultancy make the project's requirements concrete by combining and modifying subjects and colours, bringing them closer to the aesthetic requirements with a strong component of craftsmanship.
Project: private residence
Interior Design: Arch. Loredana Lenoci
Contract service
Residential