Punti di fuga: a private residence finding new perspectives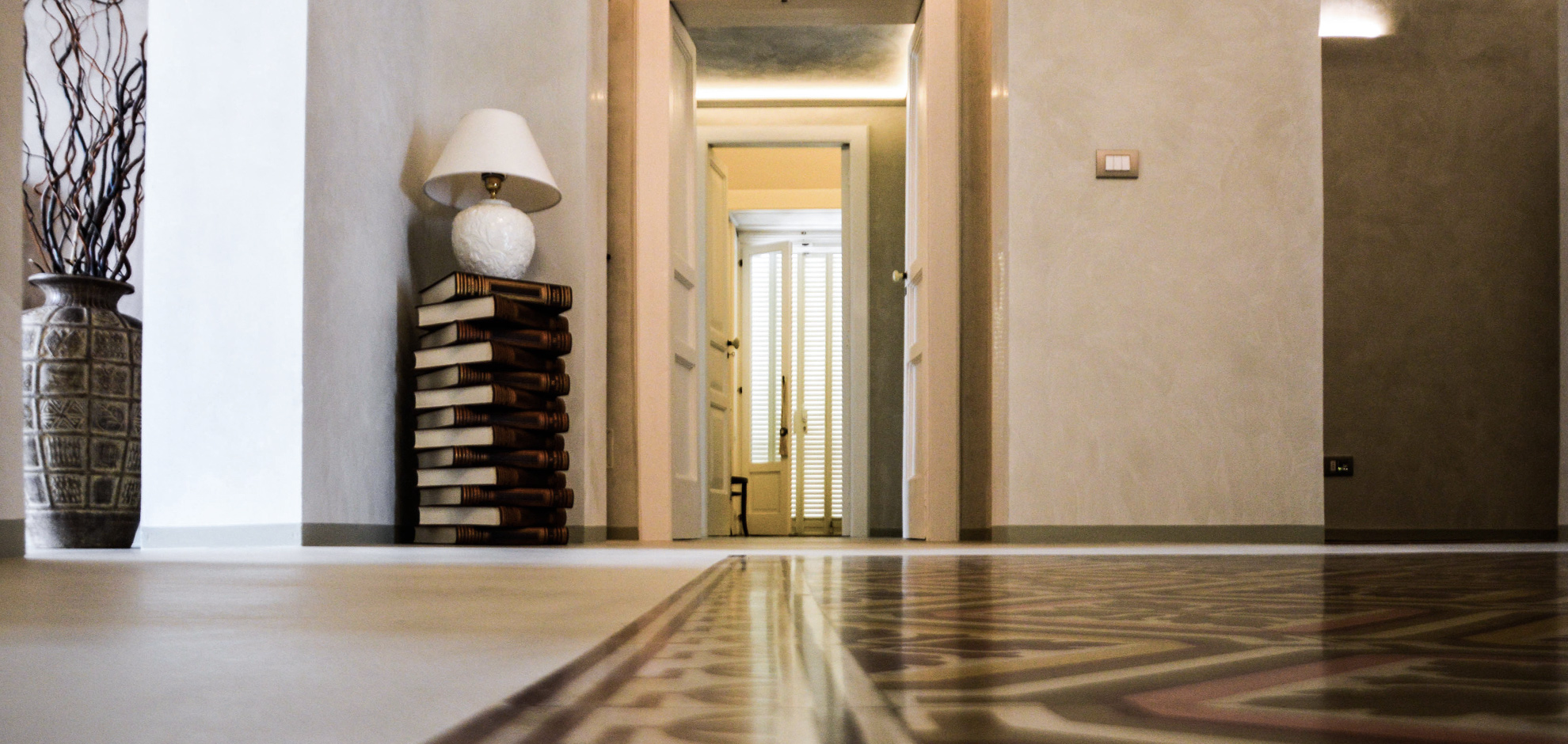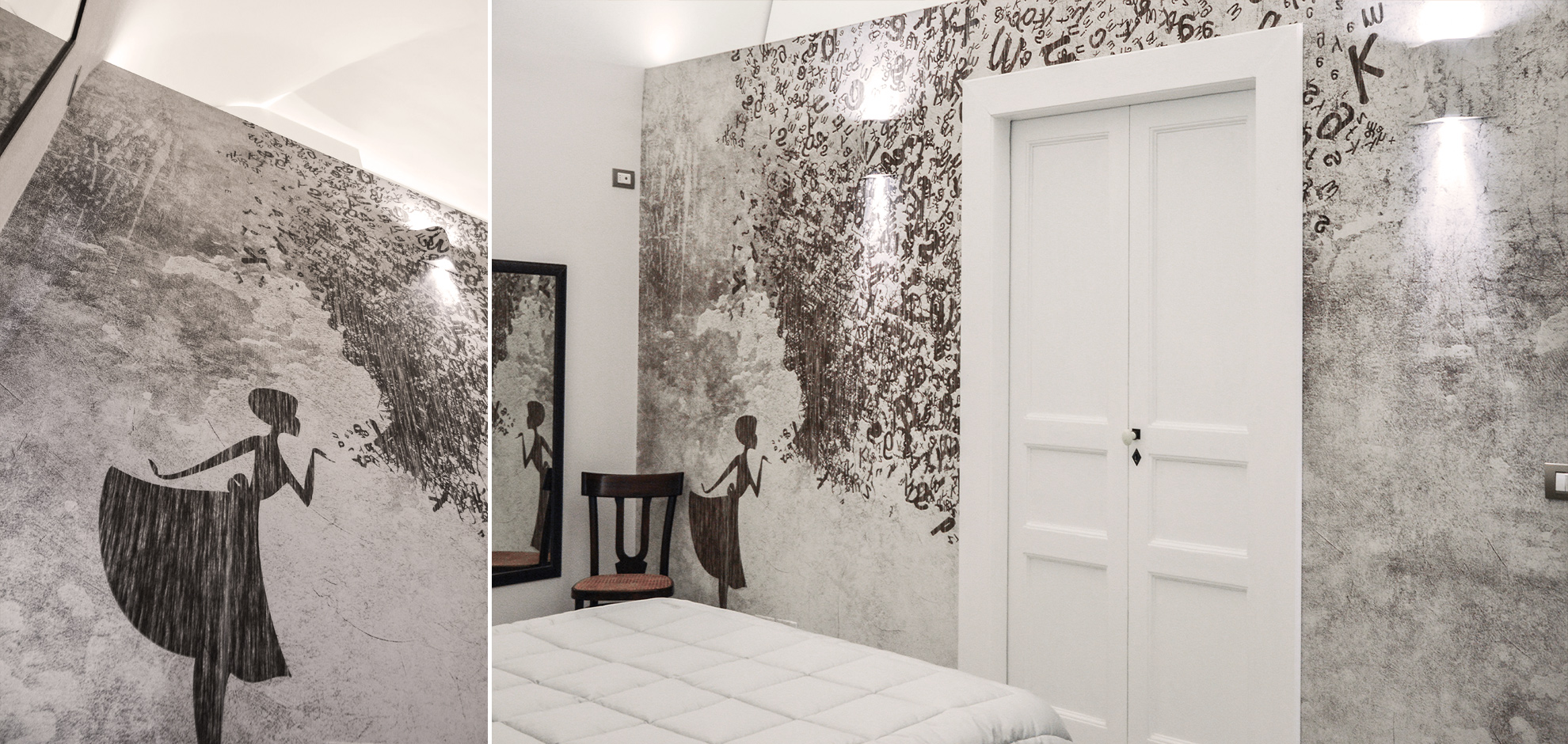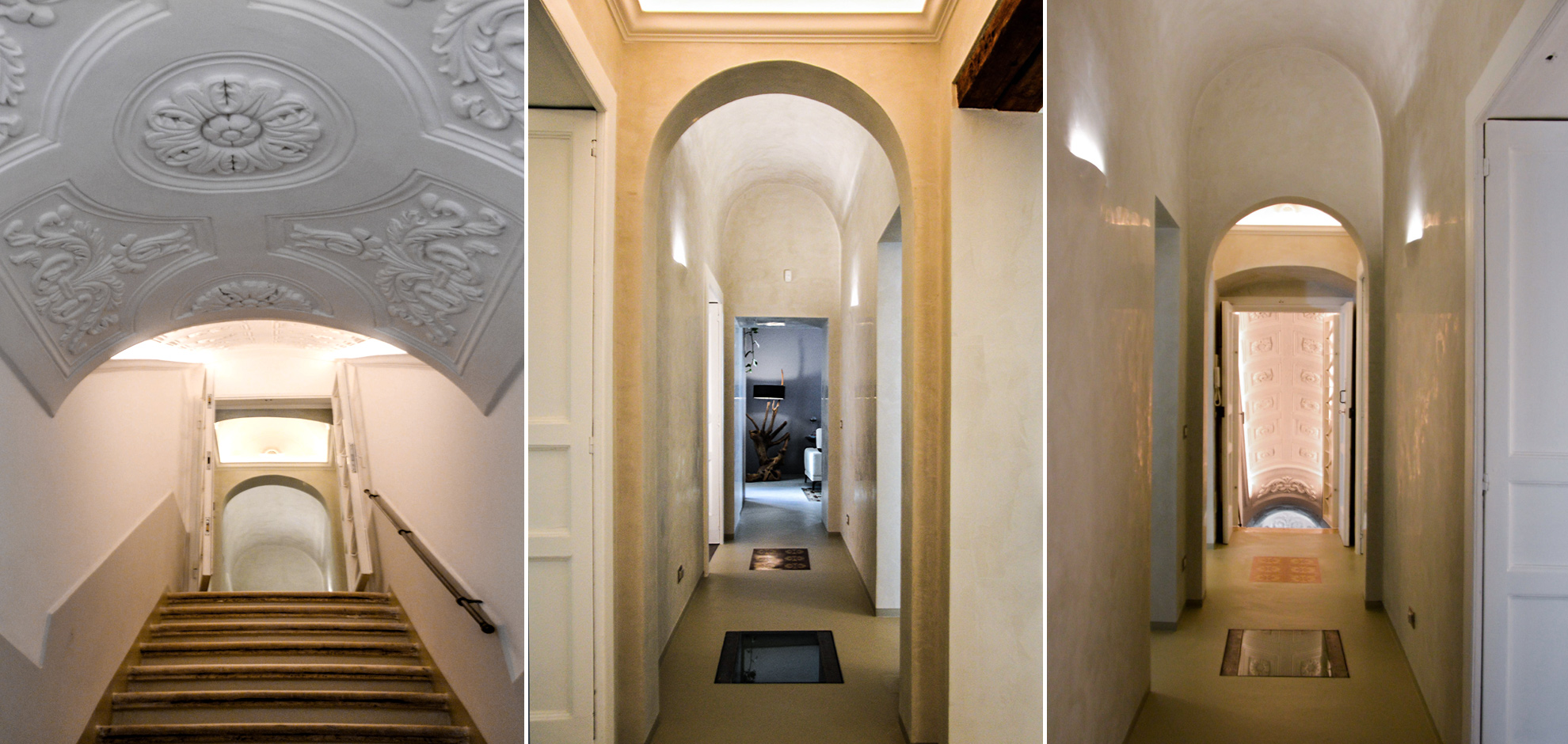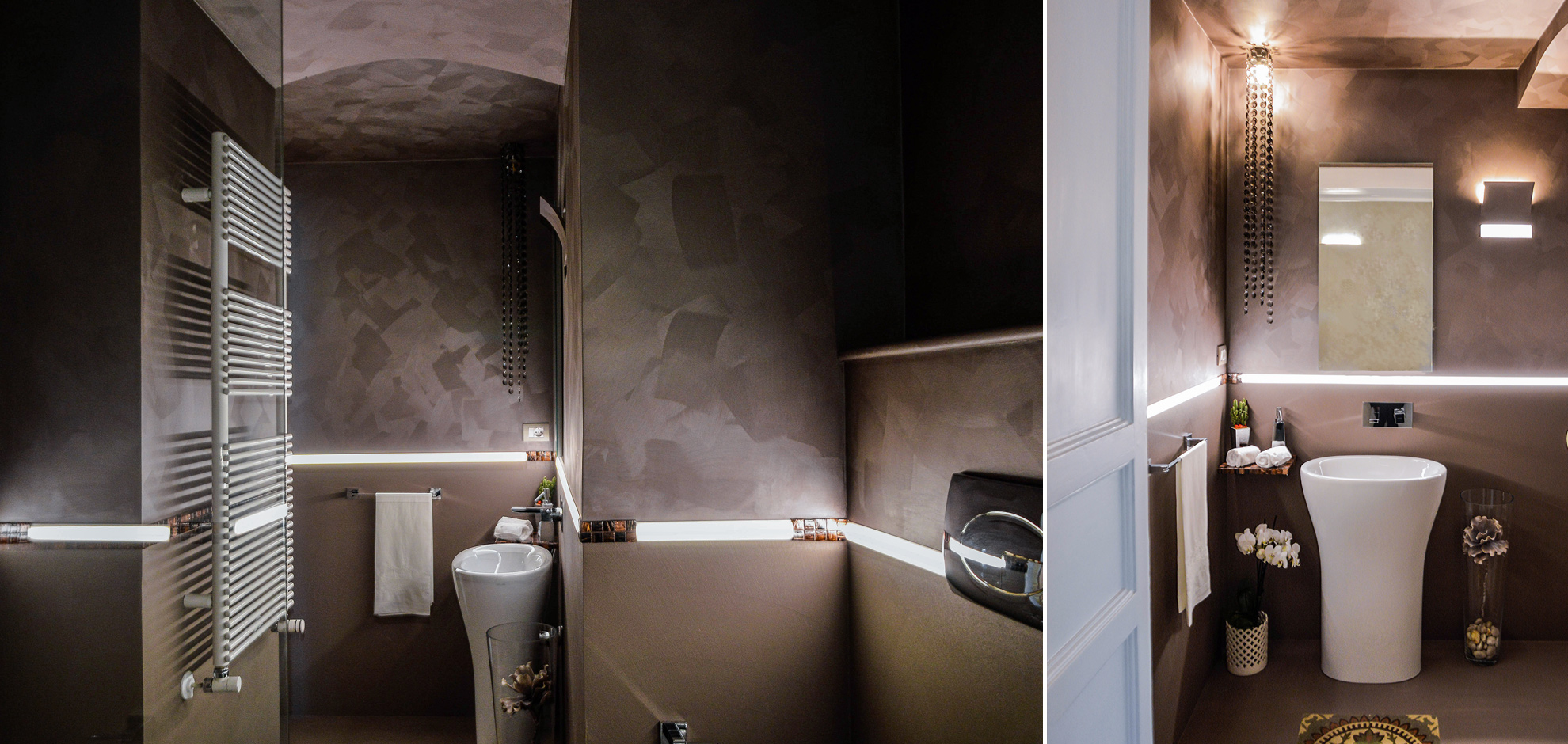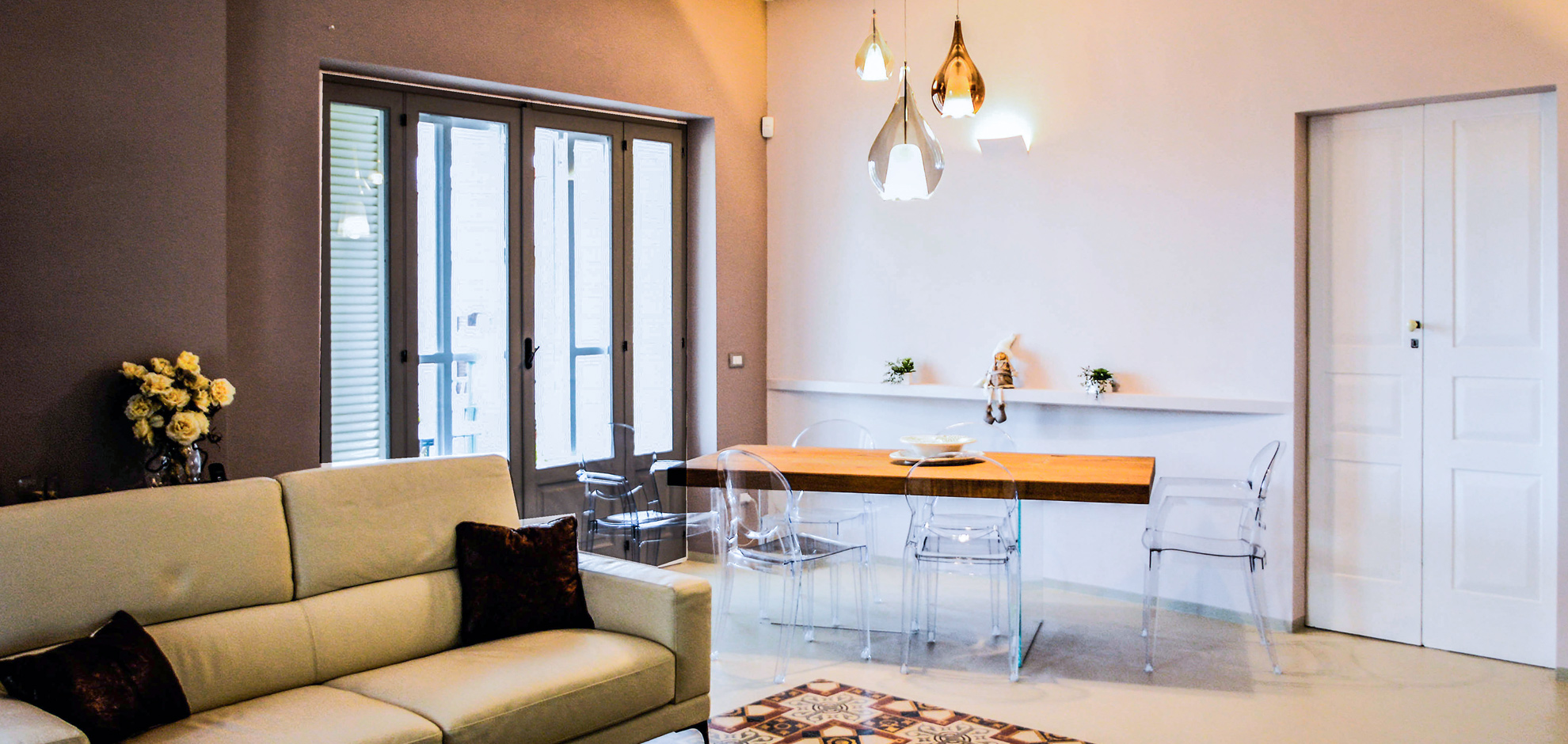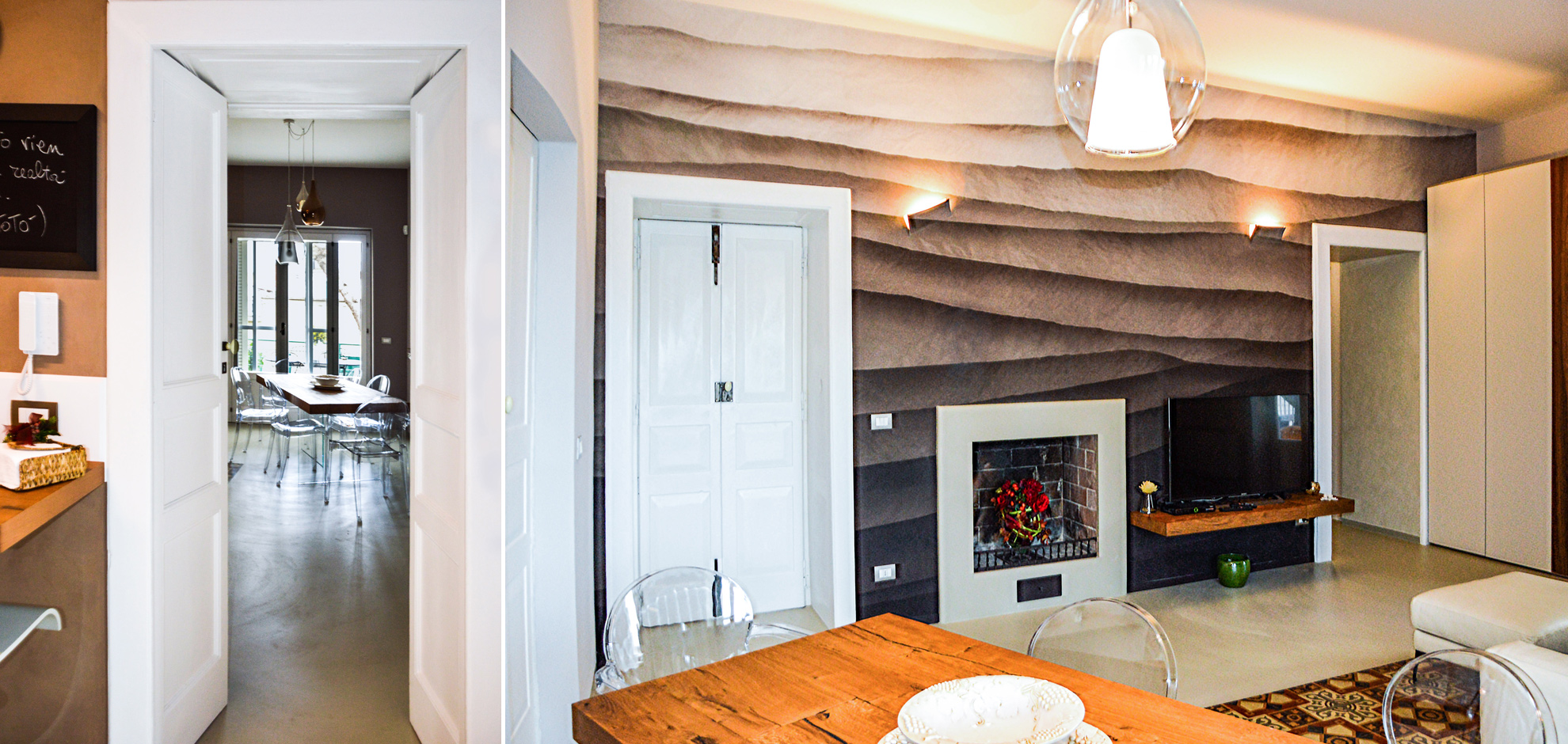 Punti di fuga: a private residence finding new perspectives
A historic mansion that finds a new life thanks to the renovation of the spaces and to Inkiostro Bianco wallpapers.
This private mansion has been built towards the end of the XIX Century and during the decades it has experienced many changes in ownership. Each owner has furnished and divided the rooms according to his/her necessities. Different styles, materials, shapes have passed through the rooms of the villa.
The perspectives, and the vanishing points guiding the eyes through the volumes and converging to a common direction, thus highlighting the essence and grace of this historic residence.
The request of the customer was to maintain some of the existing original details of the villa's structure, to make them live again into the XXI Century. An example is the flooring, where the original decorated terrazzo tiles, typical of Puglia manor houses, have been integrated into a contemporary style resin flooring.
Inkiostro Bianco wallpaper have been chosen for two rooms in particular: the bedroom and the living room, to provide an emotional touch with style and originality. The design Sigh represents a girl whose words disperse into a cloud of whispers and sighs and it reminds of a dreamy and relaxing atmosphere suitable for a bedroom.
The second decoration Veils II has been placed in the living room and it perfectly matches the colour tones of the room, thus evoking in the observer reminiscences of lights, shapes and shades.
The Punti di fuga project represents an interesting study for the enhancement of a historic residence by playing on the concept of perspectives among the different rooms, where the wallpapers become the main figures. A touch of contemporaneity is inserted into a classic context, creating a harmonic contrast made even more valuable by the chosen wallpapers designs.
Project: Studio Architetti Matarrese & Associati
Arch: Loredana Carmen Lenoci
Contract service
Residential
Place
Canosa Di Puglia, Canosa di Puglia, BT, Italia